Young Women at HBHA Feel Empowered After Starr Women's Hall of Fame Launch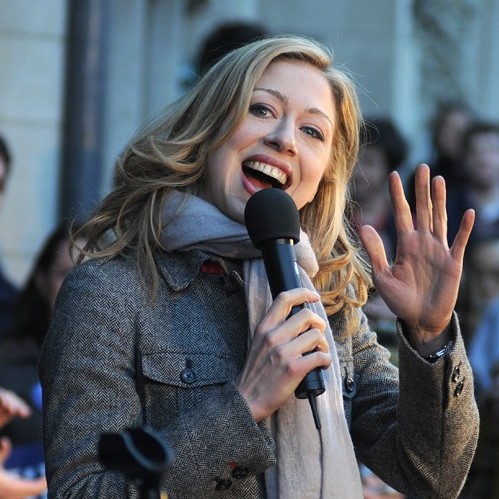 On Feb. 24, the University of Missouri-Kansas City (UMKC) held a luncheon in honor of the launch of the Starr Women's Hall of Fame, which shows appreciation to outstanding women in the Kansas City area and their achievements. The Starr Women's Hall of Fame is named for the late Martha Jane Phillips Starr, a philanthropist and advocate for women's rights. Women's rights advocate Chelsea Clinton, daughter of former President Bill Clinton and former Secretary of State Hillary Clinton, was the featured speaker at the event. Both senior Alex Sher and junior Moriah Abrams attended the Starr Women's Hall of Fame Luncheon with Rebecca Glueck, a middle school teacher and yearbook advisor at HBHA. They were invited to this luncheon by Sharon Lindenbaum, Vice Chancellor of Finance and Administration at UMKC.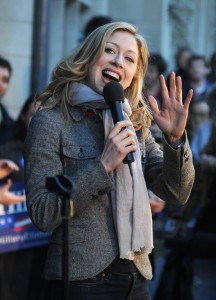 Sher particularly enjoyed the luncheon because it was, "interesting and motivating" to learn about female role models in Chelsea Clinton's life.
"Hearing how Ms. Clinton was able to utilize the inspirations in her life showed me just how much I have and empowered me to help others," said Sher. "It was inspiring to be able to hear from such a great woman."
HBHA faculty member Rebecca Glueck was also present at the luncheon and left feeling, "proud to be part of an inspirational group of people."
Glueck added, "It was a wonderful educational experience for any young woman in the community who hopes to be a leader, fight for a cause, or benefit society in a positive way."
For more information on the Starr Women's Hall of Fame or to submit a nominee, please visit http://www.umkc.edu/starrhalloffame/