The Saudi Crown Prince Ordered A US-Based Journalist's Murder. Over Two Months Later, Trump and His Admin's Response Has Been Pathetic.
Sagi Rudnick
December 12, 2018
Slider image courtesy of The White House.
On Oct. 2  2018, Washington Post journalist Jamal Khashoggi walked into the Saudi Arabian consulate in Istanbul, Turkey. He never walked out. Amid reports that Khashoggi was killed and dismembered inside by a Saudi hit team, the Saudi government has changed its stance, initially denying the death but eventually admitting he had been killed inside the consulate by Saudi-government employees and that the killing was premeditated. On Nov. 16 2018, the CIA concluded that Saudi Crown Prince Mohammed bin Salman (MbS) himself ordered Khashoggi's assassination, directly contradicting Saudi claims that MbS was not involved.
To the delight of the Saudi government, I'm sure, the Trump Administration has inadequately condemned the murder of Khashoggi, refusing to acknowledge the findings of its own agency- the CIA: that Saudi Crown Prince MbS himself ordered Khashoggi's assassination. "It could very well be that the crown prince had knowledge of this tragic event — maybe he did and maybe he didn't!," said President Trump in an official White House statement.
"We may never know all of the facts surrounding the murder of Mr. Jamal Khashoggi," Trump added in the same statement. "In any case, our relationship is with the Kingdom of Saudi Arabia."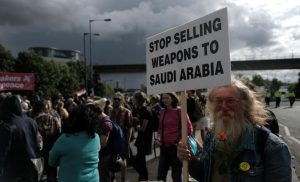 After a briefing exclusively for senators, U.S. Defense Secretary James Mattis defended the administration's response to Khashoggi's death, saying there is "no smoking gun" connecting MbS to the murder. Bear in mind that this statement was made days after the CIA came out with its report doing exactly that- connecting MbS to the murder.
Outside of the executive branch, however, there have been many scathing condemnations of the murder, MbS's role in it, and the Trump Administration's pitiful response. And rightfully so. Rebuking Mattis' comment, Senator Lindsey Graham (R-SC) insisted in a statement that "there's not a smoking gun, there's a smoking saw," referring to the bone saw that was allegedly used to butcher Khashoggi's body after he was murdered.
"You'd have to be willfully blind not to come to the conclusion that this was organized by people under the command of [bin Salman]," added Graham, seemingly suggesting the Trump administration has been engaged in covering up the murder.
Possibly the most to-the-point condemnation coming from the chambers of Congress was from Representative Tulsi Gabbard (D-HI). "Hey @realdonaldtrump: being Saudi Arabia's b***h is not "America First," tweeted Gabbard.
Fred Ryan, the CEO of the Washington Post, with whom Khashoggi was employed, also did not mince words to condemn Trump and his administration. "President Trump's response to the brutal murder of journalist Jamal Khashoggi is a betrayal of long-established American values of respect for human rights and the expectation of trust and honesty in our strategic relationships," said Ryan in a statement. "He is placing personal relationships and commercial interests above American interests in his desire to continue to do business as usual with the Crown Prince of Saudi Arabia."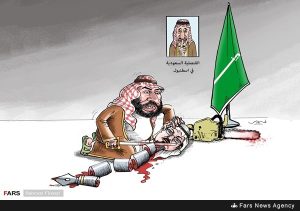 I couldn't agree more with Ryan, Gabbard, Graham, and the sane majority who agree that one must side with the truth and pursue justice always. It is clear that MbS ordered Khashoggi, an innocent journalist, slaughtered, and that he orchestrated an operation backed by the Saudi government to carry out this murder. As a beacon of human rights and innate liberties, the United States government should have been the first, most fiery force of condemnation. But instead, the Trump Administration, specifically Trump himself, chose to turn a blind eye. By doing so, Trump has sent a message to the world: If you kill someone, he will look the other way. As long as you buy apartments from him like the Saudis did. And that is disgusting.