Why Mental Health Resources Are Vital to School Environments
Mental health is an integral part of our lives, especially while we're in school. It affects how we study, how well we learn, our motivation, and our grades. Without stable mental health, it is much harder to succeed academically.
Students need strong mental health to realize their full potential, so logically, schools should offer easily accessible resources to help students manage their mental health. Hyman Brand Hebrew Academy (HBHA) has multiple mental health resources for students looking for support, including staff members devoted to students' mental health, and student-led organizations like Sources of Strength, giving students a place to talk about their struggles, frustrations, and anything else that comes to mind with their peers.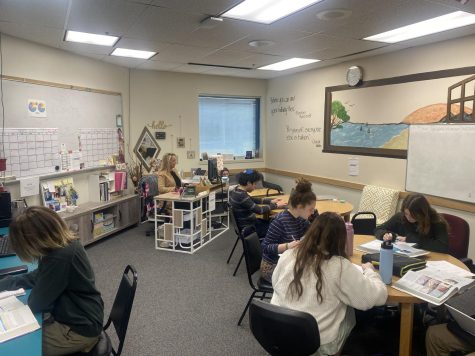 So why are these systems so important to have in the school environment? Sara Whelan, the school psychologist at HBHA, says we need these resources in school because, "it's really hard to access mental health services. It's expensive, [and] it can take months and months."
Whelan also notes that it is important to have "someone who is available during the school day to support students… and connect with them." Whelan says one of the most important things for students' mental health is to "be very reassuring to students… [so they] know that they're not forgotten… and they're not alone."
Whelan emphasizes the importance of not only teaching students academic information, but also teaching them about their own mental health. She says we should "focus on teaching skills like being able to regulate feelings, being able to get along with friends… [and knowing] what to do when I'm upset. Those early skills, if we teach them earlier, help kiddos as they get older."
Students' mental health and academic success go hand in hand. Laura Severin, Director of Middle and Upper Student Services, says, "I don't feel like any person, whether it's a teacher or a student… can focus on their academics or their work… if they're not emotionally supported… So having the support readily available… is uber important because how can I expect them to… complete a final when they're dealing with X, Y, or Z."
The maintenance and support of a students' mental health is vital to the academic experience for every student. Because of the different needs and problems every student faces, it can be difficult supporting their mental health. The importance of having people like Severin and Whelan, along with groups like Sources of Strength is so every student understands they have people they can go to when things are not going well.
Junior Ellie Glickman says that Sources of Strength "makes [HBHA] a more safe environment to exist, learn, and thrive in." Sources provides a space where students can feel comfortable speaking about difficult topics relating to their personal mental health. Glickman also adds "having explicit conversations… about mental health… is so important because it makes people feel less alone."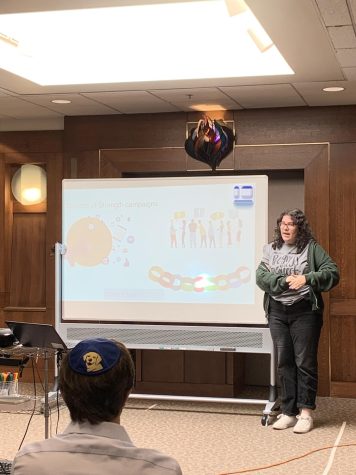 Any school is better when the students and staff are a strong community. This requires open dialogue, whether it be peer to peer or student to staff. You can always accomplish more when you have people you trust at your back.
Mental health and academic success are forever intertwined. In the school setting, it is imperative students have easy access to mental health services so they can realize their full academic potential. Students need to be supported through their academic career, and HBHA provides this support all the way through.