In a Post-Covid World, Kansas City Welcomes Refugees Again
Image from Pixabay.
For hundreds of years, people have immigrated to the United States to escape persecution or in search of a better life. Recently, large numbers of people have been immigrating from Afghanistan and other places around the world to locations all around the country, including Kansas City, Mo., and there are many organizations here to help them out.
Jewish Vocational Services (JVS) is one of these Kansas City, Mo. based organizations that assists with immigration resettlement. This is not JVS's first project like this; they have been welcoming and resettling immigrants in Kansas City, Mo. since 1949 when they were established to aid WWII survivors and refugees fleeing Europe. While they are a Jewish organization, they support people of all races, religions, and ethnicities, staying true to their mission statement that all people are worthy of integration into whatever community they choose to be a part of.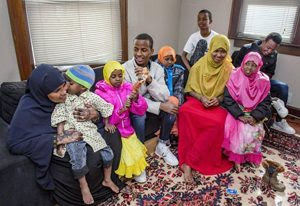 JVS's approach to refugee work is three pronged, focused in creating a welcoming community, strengthening families as they enter the workforce, and  providing access to public services and other opportunities. JVS is currently raising awareness about increasing the annual refugee admission ceiling back to at least 75,000 (from its previous low of 18,000 in 2020), pushing for more language accommodation/better public transportation in Kansas City, Mo. and speaking out about the lack of public poverty support (such as food stamps and child support), among many other initiatives.
JVS provides countless volunteer opportunities to help improve the lives of refugees in our community, such as the youth mentoring program, in which a young refugee is matched with an older mentor to support them in their academic goals, or citizenship tutoring, where refugees are given assistance in navigating the process of becoming a citizen. Other programs include helping in the community garden where refugees can get produce, volunteering at Happy Bottoms which provides diapers to refugee families, sorting donated clothing, and giving rides for appointments/meetings. 
Another organization assisting in these efforts is Della Lamb Community Services. Della Lamb was established in 1897 to provide childcare to Italian immigrant families, and over time, more necessities were identified, such as rent and utility assistance, food, and clothing. Since then, they have developed countless programs to improve the lives of poverty stricken families in Kansas City, Mo., the ultimate goal being to help them become self-sufficient. In their refugee resettlement program, they provide services like English as a Second Language (ESL) classes and cultural orientation classes, both of which provide assistance for skills like speaking basic English, the money system, public transportation, grocery shopping, and health practices. In addition to these services, they secure housing, pay initial rent, arrange utilities, furnish housing accommodations, provide food, and orient the refugees to all of these new adjustments.
They also provide assistance with the Reception and Placement program, which coordinates the required services mandated by the Office of Refugee Resettlement, such as social security information, medical exams, school registration, and financial services. The next program that refugees take part in is the Job Preparation/Placement program, which is the final step in ensuring that these families/individuals can become self-sufficient. Della Lamb assists with resume building, job searching/application, interview practice, and upon job acceptance, understanding their responsibilities and general information about the job. 
However, after this 90-day self-sufficiency period, federal funding will end, but Della Lamb continues to assist immigrants in any issues they may encounter, such as schooling for children, or health insurance, transportation, or housing issues. Though they no longer receive funding after this 90-day period, Della Lamb is still devoted to providing these people with the support they need and setting them up for success.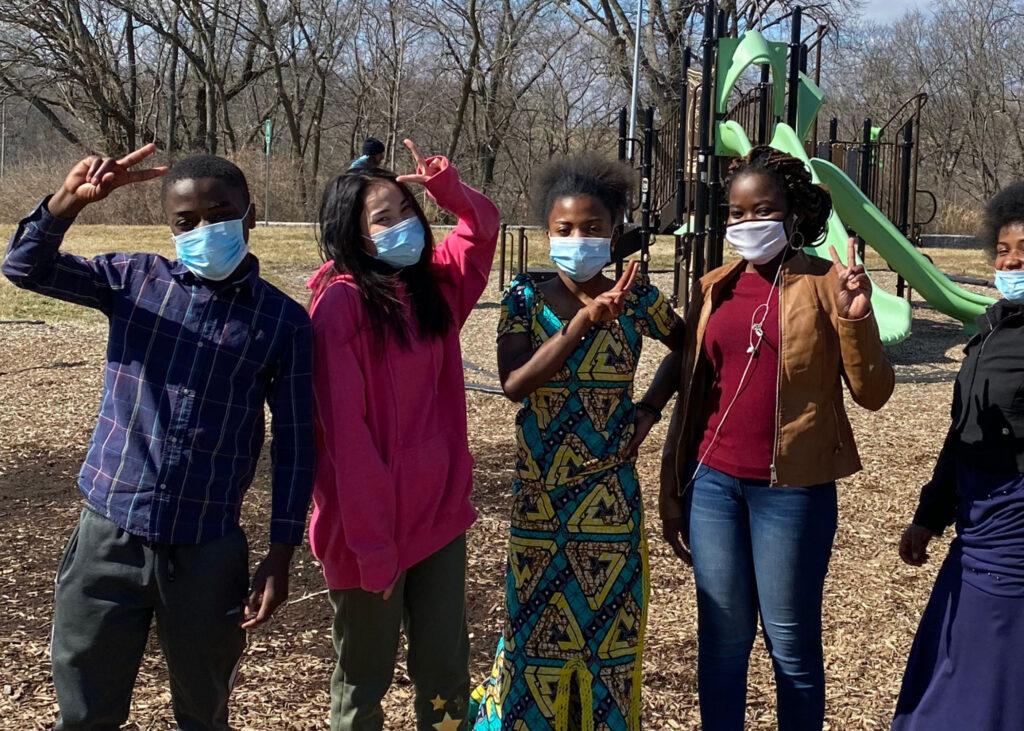 Corri Wallace, Engagement Director of Della Lamb, says that while they place great importance on providing immigrants with physical necessities, such as affordable housing, many problems that immigrants face stem from extended trauma, "years of displacement," as well as "the experience of living in poverty and insecurity." To address this, Della Lamb also focuses on providing social services and counseling to immigrant families and individuals. 
To support refugees currently being welcomed into the Kansas City, Mo. area, Wallace comments that a "supportive and open community is a key element to a refugee positioned to thrive," and that we can all work together to help build this welcoming community. She also adds that anyone can assist in this initiative simply by "educating yourself, connecting with an agency like Della Lamb, [and] really investing in humanizing people, [which] can go a long way to building a community that welcomes and supports all."