Slider image taken from Wikimedia.
The past four years have been, in a word, exhausting. The constant drama of politics has been a focal point of everyday life. Even just the past month, January of 2021, has been a whirlwind of constant new events and news. From riots at the Capitol, to the installation of the first Black and female vice president of the United States, there's a lot to unpack. The media coverage of the White House will likely not die down for at least a little while, and America will stay alerted for quite some time to see what the Biden administration has in store.
2021 started off with nothing short of acts of domestic terrorism at the Capitol. The federal government's most basic purpose and most crucial job -to be a government for and by the people- was put under attack by white supremacists with incitement by former President Donald Trump. The very same racists that angrily denounced destruction of property during Black Lives Matter protests in June were themselves the ones that broke glass windows, smashed furniture, and sprayed toxic gasses in D.C.. The extravagant police forces and national guard units that were deployed in June were seemingly nowhere to be found Jan. 6, as thousands of rioters literally stormed the Capitol building after Trump's "Save America" rally. The worst violence, though, was rooted in protesters trying to forcibly stop the counting of the Electoral College, and getting close to the in-session Senate chamber.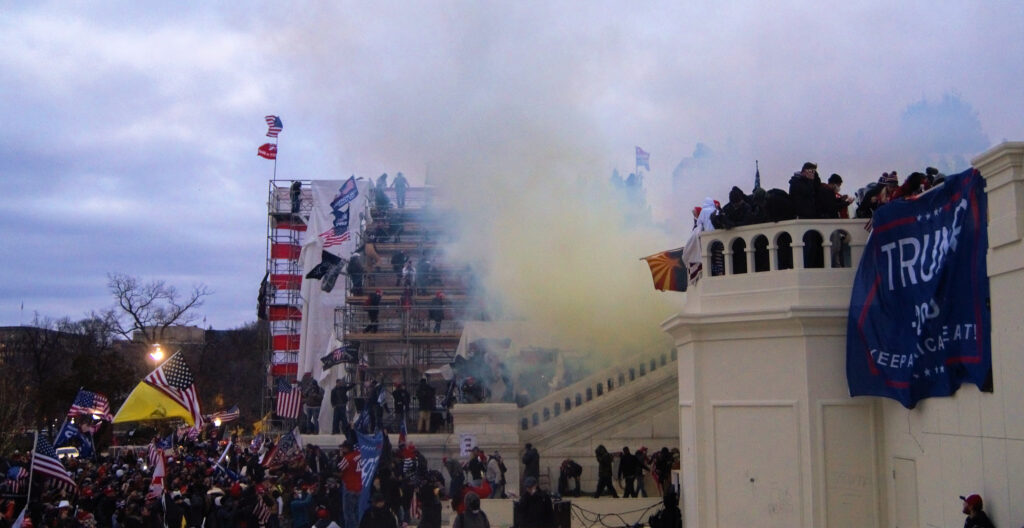 It is one thing to protest over lack of equal rights or representation, on any 'side.' It is entirely another to demonstrate with the intent of overthrowing a founding principle of American democracy.
It's undeniable that this terrorism was directly incited by Trump. The numerous "Trump 2020" flags that were brought to the riot weren't a funny coincidence -banners displaying the words "stop the steal," a direct quote from Trump's tweets. Moreover, he didn't just use these slogans, many of which aren't new, and stemmed from anti-voter fraud movements targeted at Democrats from the early 2000s. In the tweet mentioned above, Trump verified what he called a "protest rally," and stopped short only of endorsing the planned violence. It's important to understand that his inability to denounce acts of domestic terrorism, such as calling Nazis in Charlottesville "fine people," retweeting racist videos, and condoning violence, has been as much of a problem as his overt calls for hate. The fact that he has failed time and again to stop white supremacy has only created a stronger and more ingrained racism in the United States, pushing treasonous actions as seen Jan. 6th.
This domestic terrorism was frightening to watch. I don't need to add in a dictionary definition of what constitutes as terrorism, seeing American citizens trying to stop the counting of election votes on false claims of voter fraud is more than enough to fulfill the requirement.
Despite the extremity of the events in early January, Trump's departure from the White House was generally a quiet one. But he wasn't scared to make one last statement, and he did so by not attending the inauguration, making him one of six outgoing presidents to skip his successor's swearing in. To his credit, this was likely a good idea. The storm of destruction that usually follows Trump was avoided by him expressing that he was focused on "ensuring a smooth, orderly and seamless transition of power." Though it's sad that a peaceful transition is no longer guaranteed or expected in America, the actions Trump took were essential to prevent more political polarization and division. 
All in all, Trump leaving office was almost completely overshadowed by the inauguration of President Joe Biden and Vice President Kamala Harris. It's inspiring to go from the events that transpired early January and pivot to the swearing in of the first both Black, South Asian American, and female vice president in the exact same location. This presidency is nothing short of monumental. Often, the importance of representation, especially when it comes to representation of positions of power, is undermined. But, and this cannot be stressed enough, this election has broken barriers.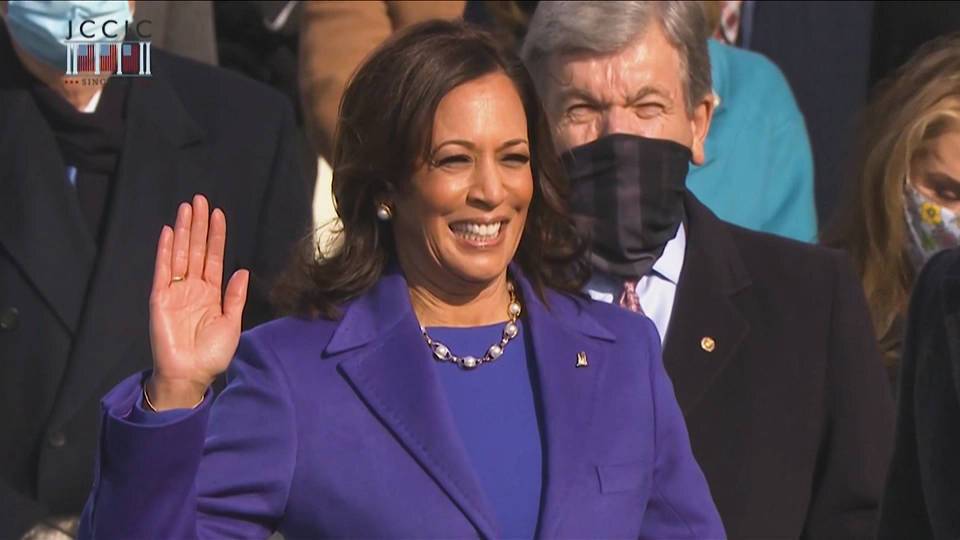 It's already been established that this election had a record turnout of voters, with Biden winning 80 million votes—10 million more than the previous record-setting election. With political organizers like Stacey Abrams and a huge rise in mail-in-ballots, votes were just the start of achievements.
Biden has chosen members of his cabinet, and if all of his nominations are confirmed, it will also set precedents for the expected diversity and representation that the government should reflect. According to a study done by The Brookings Institution, over the three previous administrations, the cabinet was, on average, 72 percent white and 73 percent male. In Biden's first 100 staff members, it was reported to PBS that the group would be 61percent women, 54 percent people of color, and around 20 percent first-generation Americans. Though this is definitely an improvement, it's important to continue to watch Biden's choices. Many civil rights organizations have spoken out to make sure that, when it comes to nominations like these, not only is there representation, but there is representation in high-ranking positions by qualified candidates. To see more about his picks, click here or notable positions here.
But are we really surprised another old white guy is the president? This is nothing new. Which is why so many Americans have been rallying behind the monumental vice president win, Kamala Harris. Her swearing in alone was emblematic, as she was sworn in by Sonia Sotomayor, the first woman of color on the Supreme Court, and on a Bible that previously belonged to Thurgood Marshall, the first Black Justice on the Supreme Court. Coming from a summer so invested in racial equity, and coming from the Civil Rights movement and end of segregation which was not far in the past, her new role sends a loud and powerful message on what the U.S. can become.
In no way should we just be content with the accomplishments of the Biden administration so far. Despite the growth and newfound change across all parts of the government, it's important to look back at the extremely fresh wounds that we have from continued problems like racial inequality, gender-based discrimination and climate neglection, to name a few. The raid on the Capitol happened just last month, and there's no guarantee that riots like it won't happen again. But if we continue to advocate, constantly push for more representation and change, and most importantly, keep the Biden administration responsible for their actions, hopefully there's more progress to be made.
---
*The views and opinions expressed in this article are those of the authors and do not necessarily reflect the position of HBHA's student publication. The editorial student staff of the "RampageWired" places the highest value on student-run journalism and responsible, free expression.