Slider image from Flickr.
Amazon: The largest employer in the world and a company worth over a trillion dollars. It is no surprise that a corporation of this magnitude would surprise the world with the stepping down of their Chief Executive Officer (CEO). Jeff Bezos, Amazon's CEO of 27 years, broke the news via email to his employees on Feb. 2 that he will be handing the company off to Andy Jassy, founder of Amazon Web Services (AWS) as well as Amazon Music.
It is no surprise that Jassy is set to become Bezos's replacement – Jassy's company, AWS, has been an extremely valuable asset for Amazon. According to Forbes, AWS is responsible for over 73 percent of Amazon's profit which is about 7.3 billion dollars. In addition, Forbes refers to AWS as Amazon's "profit engine." AWS is a cloud platform used by millions to store data. It also allows companies such as Netflix, Hulu, Fox, Adobe, and tens of thousands of more AWS partners, to pay for data storage. In fact, over 90 percent of Fortune 500 companies are AWS partners. AWS prides itself on several qualities: Its large range of customers and partners, security, quantity of services, quantity of locations, and affordability. These essential elements will likely affect Amazon in the future.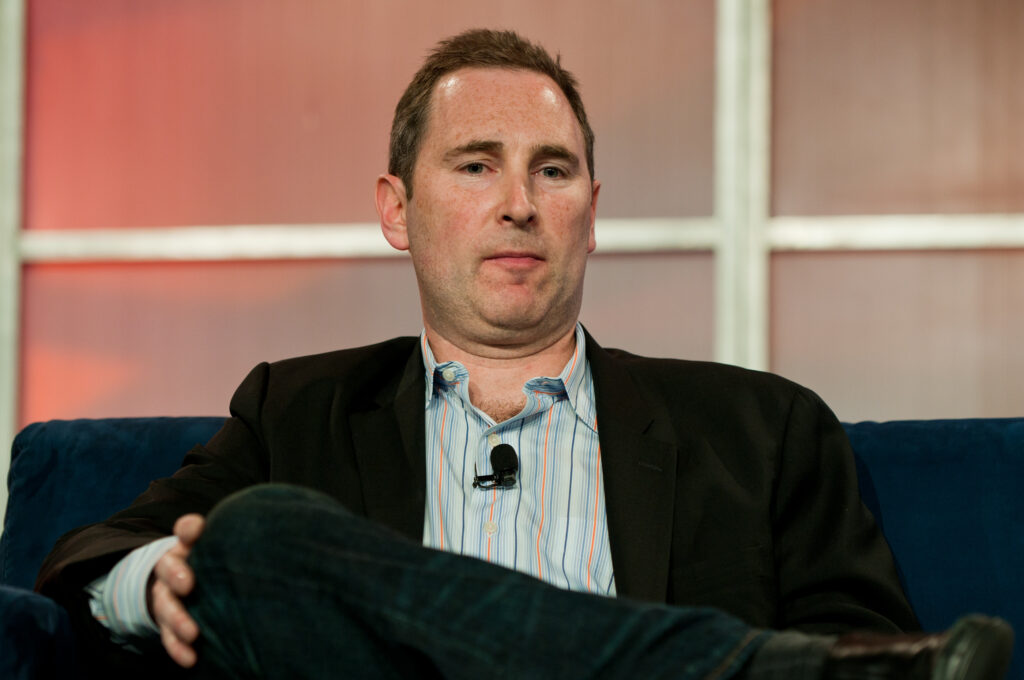 Jassy was born in Scarsdale, N.Y. in 1968, and he is descended from Hungarian Jews. Jassy attended Harvard University where he received a Bachelor's degree in arts (BA) and a Masters degree in Business Administration (MBA). At the age of 29, Jassy, along with other Harvard MBA students, joined Amazon. That same year, Jassy married Elana Caplan (also Jewish), a fashion designer for Eddie Bauer. In 2003, Jassy and Bezos came up with the idea that would become AWS, and in 2006, that idea became a reality. Jassy now lives in Seattle, Wash. with his wife and two children, and he has amassed a net worth of over 440 million dollars.
Although Jassy is quite impressive, Bezos is on another level. In an interview, Marc Randolph, Co-Founder of Netflix, referred to Bezos as "the king of e-commerce." Bezos is also known for his extraordinary ability to manage employees. "Jammed to the gills with people and dogs and pizza boxes and printers stacked on top of piles of books," is Randolph's description of Amazon's early warehouse, when visiting to discuss selling Netflix to the company. Bezos was somehow able to manage a small warehouse of employees and turn it into a trillion dollar company. Under Bezos's rule, Amazon has reached unthinkable heights: It has become a one stop shop for anything and everything you could possibly want. Randolph said it best when he referred to it as "the everything store." Amid the COVID-19 pandemic, Amazon has been a critical resource, from delivering masks right to your doorstep, to supplying hundreds of thousands of jobs, and it is hard to imagine this pandemic without Amazon. Jeff Bezos has also used his wealth to start the Bezos Earth Fund, in which he has invested over 10 billion dollars. This fund focuses on helping prevent climate change through investing in scientists and activists.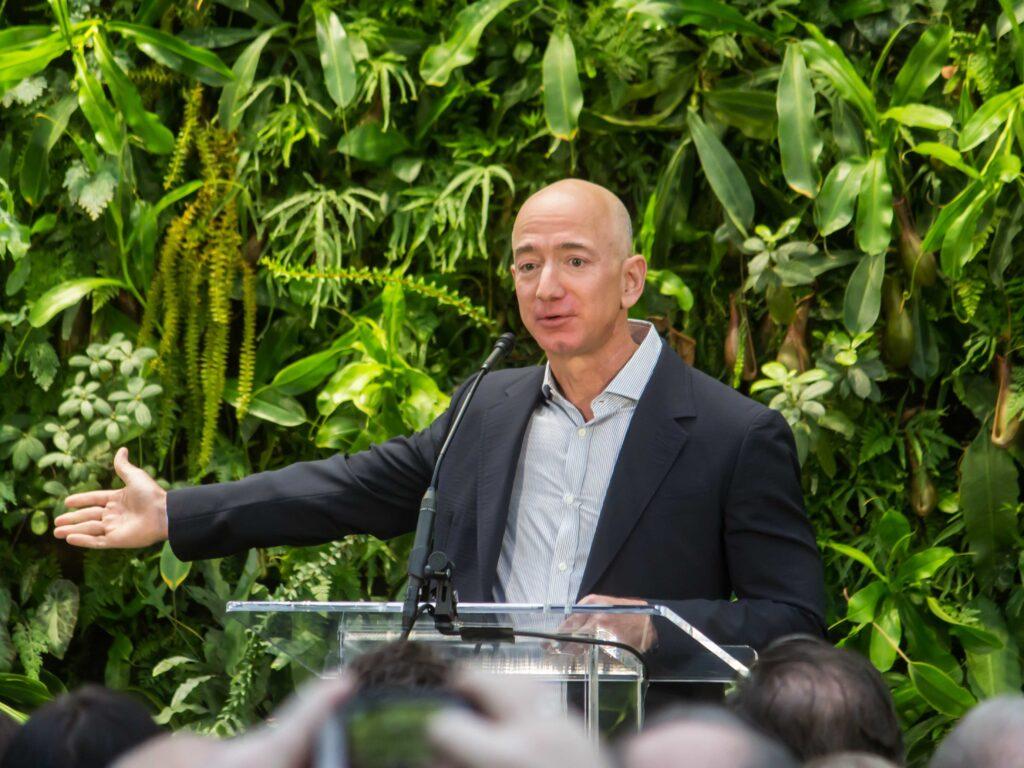 In an interview with CNN in 2019, Jassy was asked If he would like to run Amazon one day. He responded by saying that he "feels very fortunate that Jeff [Bezos] isn't going anywhere anytime soon." He also said "It's kind of hard to imagine life without Jeff [Bezos] running the company." These comments make it seem as if Jassy is not ready to be CEO, which is concerning based on the fact that he is going to be taking over. However, at the very end of the interview, Jassy comments that Bezos is "a very unusual, unbelievable leader." This seems to be Jassy saying how irreplaceable Bezos was out of admiration, not necessarily out of uncertainty in himself as Amazon's future leader.
Nevertheless, Bezos writes that he has "full confidence" in Jassy, and that he will make "an outstanding leader." Jeff Bezos's transition to Executive Chair of Amazon's board will not be official until the third quarter of 2021. He says he has no plans on retiring, but instead he will step down from Amazon's day-to-day operations. Bezos plans on spending more time on his passions which include: the Day 1 Fund (which helps homeless communities), the Bezos Earth Fund, Blue Origin (a space company; similar to SpaceX), and The Washington Post. Although he will no longer be CEO, "Amazon couldn't be better positioned for the future" Bezos says.

Amazon's transition of power is not out of the ordinary for large corporations. However, another large technology company, Apple, had a very different transition. Apple's Co-Founder Steve Jobs was battling pancreatic cancer when he turned the position over to current CEO Tim Cook only six weeks prior to his passing. On the contrary, when Bill Gates stepped down as CEO of Microsoft, he wanted the transition period to last two years in order to ensure a smooth change of power. Both companies have had great success since these transitions, with Microsoft's stock increasing by almost nine-fold, and Apple's stock by almost ten-fold.