Whether it be about politics, music, or ice cream flavors, everyone has opinions. And by everyone, I mean everyone, even HBHA's Kindergarteners! 
So, what do they think about Kindergarten?
According to Nadav Ben-Aharon, Kindergarten is "good," and his favorite part of Kindergarten is Hebrew and math class. 
In math class, Ben-Aharon learns about "equal to (=), times (multiplication), less than (<), and greater than (>)."
Shoshi Gortenburg, a fellow student of Ben-Aharon, agrees that math is the best part of school. Gortenburg says she enjoys not knowing which number is the correct answer.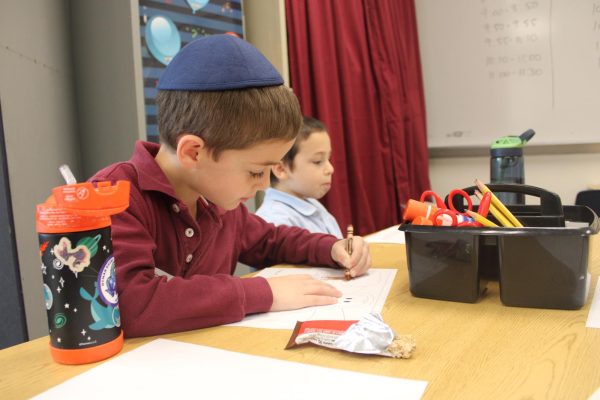 Gortenburg and Dina Bracha Miller both say, in general, Kindergarten is "good." Miller's reasoning for it being good differs slightly from that of Gortenburg's.
According to Miller, Kindergarten is good "because one day we had an ice cream party."
Charlie Soffer concurs with her reasoning. He says, "We had a vanilla ice cream party yesterday and costumes."
Soffer also says, "There's a lot of fun things, and now there's specials." Specials are classes for lower school students that differ from normal academic classes, such as music, art, and P.E.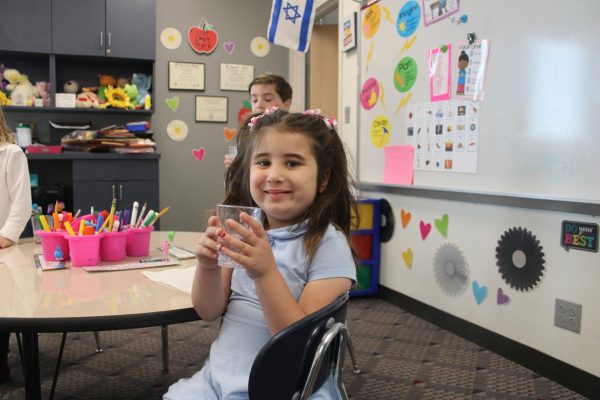 According to Caroline Cohn, the best part of Kindergarten is "recess and play time."
Unfortunately, there are also some things in Kindergarten that aren't amazing. 
According to Gortenburg, "It's a longer school day."
Miller says, "I don't like sitting in my seat."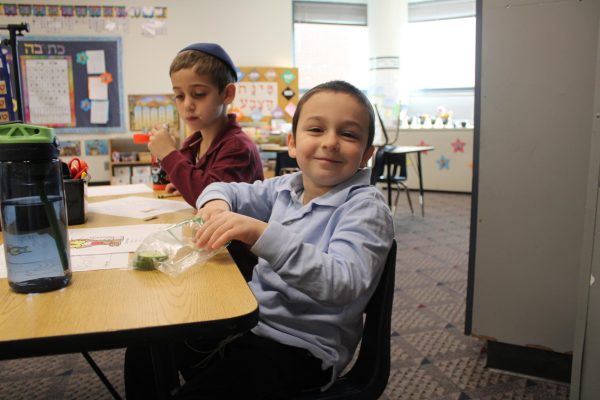 "You have to do lots of work," says Cohn.
Soffer says he doesn't like it "when we go outside and it's raining."
Despite these inconveniences, it seems that the overall consensus of Kindergarten students is a positive one (although it's possible the vanilla ice cream party, held just a few days before interviews were conducted, confounded the data). 
Hopefully, this shared positive outlook will carry with them through the rest of the year and through the rest of their time at HBHA. Although, unfortunately for Gortenburg, it doesn't seem like their future school days will get any shorter.