Slider image courtesy of Wikimedia Commons.
Early morning on Aug. 29,  a significant development occurred concerning North Korea's desire to attain a nuclear weapon. Pyongyang conducted one of its most serious missile tests to date, firing a ballistic projectile directly over Japan. This missile flew roughly 1,678 miles, reaching up to 342 miles in the sky. The launch presented a significant threat to Japan, prompting Japanese officials to warn residents near the missile's trajectory to take cover. Officials also interrupted public television programming with a breaking news update of the missile's flight over the country.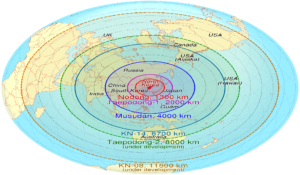 "North Korea's reckless action of launching a missile that passed over Japan is an unprecedented, serious, and grave threat," said Japan's prime minister, Shinzo Abe, in a recent interview with the New York Times.
On Sept. 15, Pyongyang fired a second missile over Japan in response to condemnation it received relating to the first test. North Korea launched a Hwasong-12 ballistic missile over Japan, the same missile employed in the Aug. 29 test, causing further unrest in the region. However, the second missile flew higher and further than the first, travelling about 2,300 miles and reaching a maximum height of 480 miles. Similar to the first test, sirens blared across Japan and text message alerts were sent out warning people to take cover due to the threat level of the launch.
In response to the second test, Abe said his country would "never tolerate" such "dangerous provocative action." In addition, US Secretary of State Rex Tillerson condemned the launch and called for a United Nations Security Council (UNSC) meeting to discuss the launch.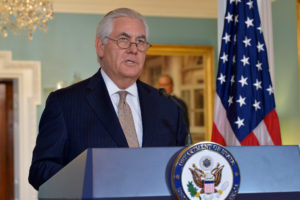 Commander Dave Benham, spokesman for U.S. Pacific Command, reiterated America's commitment to defending its global allies. "We remain prepared to defend ourselves and our allies from any attack or provocation," Benham said in a recent interview with USA Today.
The North Korean regime has been doggedly developing and testing projectiles and continues to do so, working to attain full Intercontinental Ballistic Missile (ICBM) capabilities. This show of force has alarmed countries in close proximity to North Korea, as well as nations globally. Pyongyang is doing this so it can achieve its ominous goal: to develop and deploy a nuclear missile that can hit the mainland United States