Slider Image from Pixabay
2020 has been a year for the books- so much so that it seems difficult to remember what actually happened in this never-ending year. So let's take a look back at some of the most important events of the year:
January: Articles of Impeachment
On Jan. 15, 2020, the United States House of Representatives voted to send articles of impeachment against former President Donald Trump to the US Senate. The articles of impeachment were sent on the accounts of abuse of power and obstruction of Congress. The articles were drafted after reports surfaced that former President Trump solicited foreign interference in the 2020 Presidential Election, and then obstructed the inquiry that was made by telling his administration to ignore requests for evidence and testimony. Not-so-fun-fact, the trial for former President Trump's second impeachment began on Feb. 9, marking the first time in history that a president has had impeachment articles brought against them twice.
Other important events: Australian bushfires continue, death of Kobe Bryant, Billie Eilish sweeps the Grammys, Brexit
February: Chiefs Win the Superbowl
The Kansas City Chiefs came out as winners in Super Bowl LIV, beating the San Francisco 49ers with a final score of 31-20. The comeback Super Bowl victory ended a 50 year championship drought for Kansas City, and culminated in an epic parade through downtown Kansas City on Feb. 5. The thrilling win for the Chiefs had fans on the edges of their seats and it took three touchdowns at the end of the fourth quarter, but ultimately the Super Bowl MVP, Patrick Mahomes, helped lead his team to victory. The 2020 champs found their way back to the Super Bowl this year, when they took on the Tampa Bay Buccaneers on Feb. 7, eventually losing 31-9.
Other important events: Senate acquits Trump, murder of Ahmaud Arbery, Democratic presidential race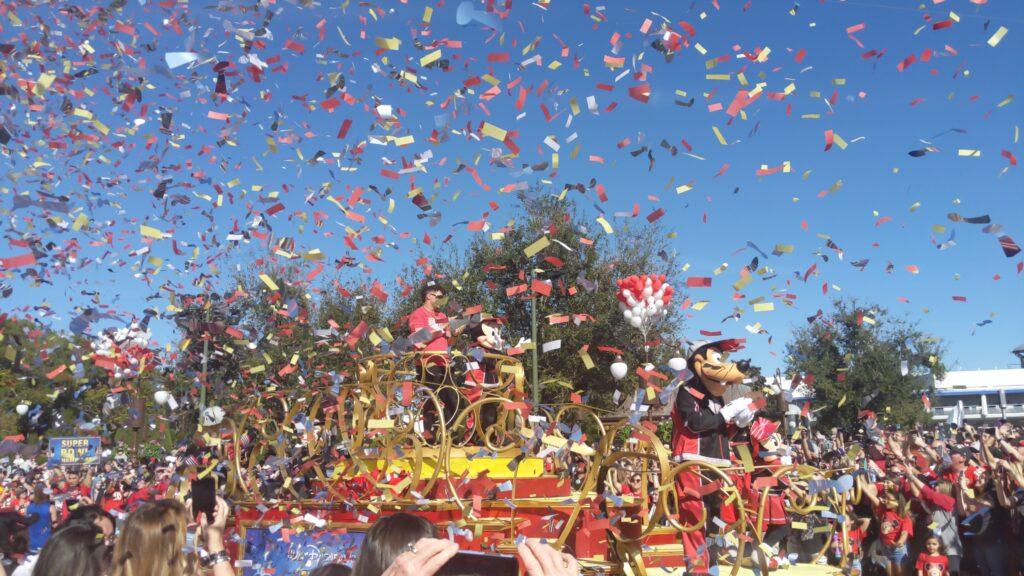 March: Coronavirus Declared A National Emergency
On March 13, President Trump declared Coronavirus a national emergency after the first reported case on Jan. 20 and a consistent spread around the country since then. Eventually, school districts nationwide closed, and all professional sports seasons were put on hold indefinitely. By the end of that month over 70 percent of the US population was under lockdown. March 2020 marked the true beginning of the pandemic in the US, one which has raged on for the last ten months.
Other important events: Harvey Weinstein sentenced, murder of Breonna Taylor, $2 trillion stimulus package
April: US Reaches 1 Million COVID Cases
By April 24 the death toll from COVID-19 surpassed 50,000 deaths, and two days later the case number climbed past 1 million. As the case and death numbers rose, President Trump and multiple states made plans to ease coronavirus related restrictions. Amidst these ever-growing numbers, school districts and colleges continued to operate virtually, and all non-essential workers were urged to stay home to help prevent the spread of the virus.
Other important events: clear path for Joe Biden to Democratic nomination, Trump suspends World Health Organization (WHO) funding
On May 25, a Minneapolis police officer is caught on video kneeling on the neck of George Floyd, an African-American man, for eight minutes and 46 seconds, killing him with the help of three other officers while one stood by. This occurred after Floyd had been arrested for using a counterfeit bill. The video went viral, and the next day all four officers were fired. Former police officer Derek Chauvin was charged with unintentional murder and second-degree manslaughter. This event helped spur the resurgence of the Black Lives Matter (BLM) movement, with protests taking place worldwide to speak out against police brutality and racism.
Other important events: Operation Warp Speed, three men charged with murder in connection to death of Arbery
June: Black Lives Matter Protests
Following the death of Floyd and many others, BLM protests swept the country, taking place in every state. These protests were meant to reflect the growing anger of the American people at the racial injustices that happened, and continue to happen, nationwide. These protests were meant to be peaceful, but after some looting and violence, President Trump threatened to deploy US troops to the sites of major BLM protests. 
Other important events: killing of Rayshard Brooks, Supreme Court ruling on Civil Rights Act of 1964, Mississippi retires state flag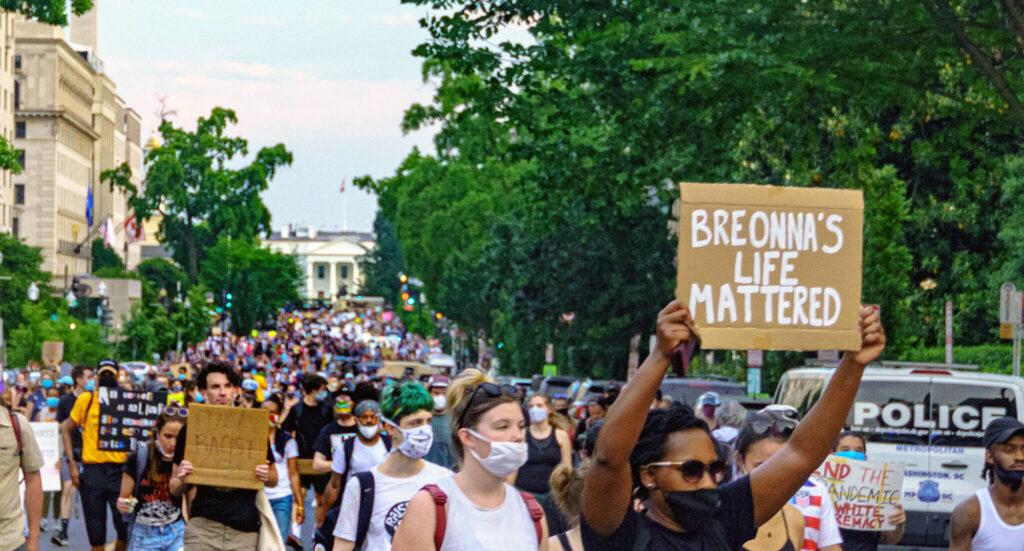 July: Sports Begin Again
After putting a pause on almost all professional and collegiate sports in March, sports began once more. The MLB started their abridged season, the NBA resumed their playoffs in the "bubble," and multiple college football conferences announced plans to start their season in the fall with conference games. This announcement came as a relief to many Americans looking for entertainment during the continuing pandemic.
Other important events: Trump sends troops to Portland amidst protests
August: California Wildfires
Wildfires caused by intense storms and record breaking heat devastated the state of Calif., burning over 4.2 million acres of land. This made 2020 the record setting fire season in the state's history. On one day alone the state reported fighting 367 known wildfires. These enormous fires ultimately resulted in 31 deaths, and over $12 billion in damages.
Other important events: shooting of Jacob Blake, Democratic National Convention, Republican National Convention, death of Chadwick Boseman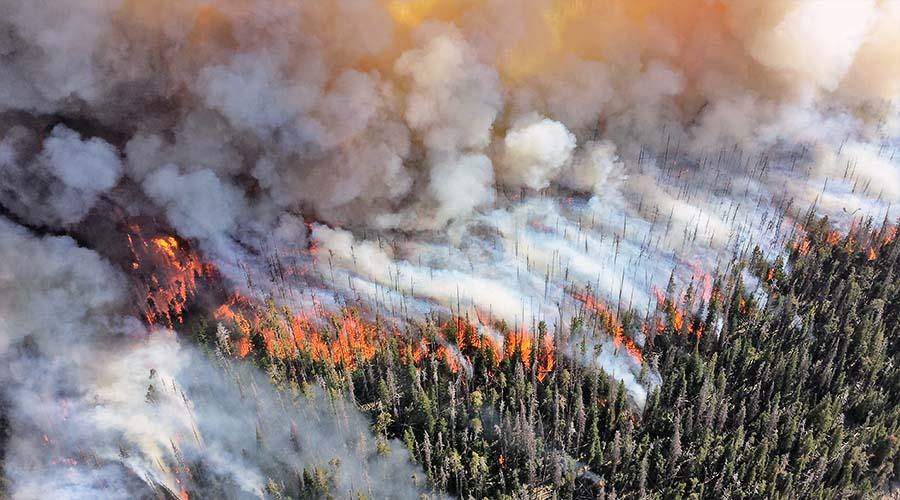 September: Death of RBG
On Sept. 18 Supreme Court Justice and feminist icon Ruth Bader Ginsburg died at age 87. Her death sparked a rush by President Trump to fill the vacancy left on the Supreme Court before election day, and on Sept. 26, he nominated Amy Coney Barrett from the 7th US Circuit Court of Appeals. Ginsburg is well known for her leading voice in gender equality and women's rights, and was the second female justice to serve on the Supreme Court.
Other important events: Oregon wildfires, Emmy awards, NYT report of Trump's tax returns, first presidential debate
October: Senate Confirms Barrett
On Oct. 26 after her hearings, the Senate confirmed Amy Coney Barrett as a Supreme Court Justice with a final vote of 52-48. This confirmation was crucial for the Trump administration, as Barrett helped sway the majority on the bench to the conservative side. This appointment also sparked conversations about court packing, and whether Democratic nominee Joe Biden would look to do that in the future.
Other important events: Trump tests positive for COVID-19, Lakers win NBA championship, Dodgers win World Series
November: Presidential Election
The election began on Nov. 3, but due to the large number of mail in ballots because of COVID-19, a winner was not declared until Nov. 7, when several large news organizations named Joe Biden as the next president. After midnight on election day Trump declared himself the winner, but with key states still up in the air the election remained undecided for the next few days.
Other important events: US exceeds 100,000 daily COVID cases
December: First Covid-19 Vaccines
After a year of death, fear, and uncertainty, the first COVID-19 vaccinations arrived in the US on Dec. 14. The first to get the vaccine were front line healthcare workers and residents of long term care facilities. The vaccine is a bright spot for a world that has been devastated by the virus, with a worldwide death toll topping 1.69 million before the end of the year and a shortage of ICU beds and staff nationwide.
Other important events: Electoral College confirms Biden's win