The Start to an Exciting 2021 Basketball Season
Image by Evelyn Brand
3…2…1…0… as the clock winds down, the triumphant players walk off the court with tired, smiling faces. They've done it, this is what they've been preparing for. Even though they know there's still a long road ahead, for this they are victorious. This is the start of a new season for Hyman Brand Hebrew Academy (HBHA) varsity basketball.
With the new high school basketball seasons finally starting, players have varying perspectives on the season to come. Seeing what the new players have to say about their experience on the team is always intriguing.
Sam Nussbaum is an 8th grader on the boys varsity basketball team and he is getting used to playing at a higher level. Nussbaum says that it is different from his experience on the middle school team in that he "follow(s) the examples and leaders mostly" rather than being the actual leader of the team. In addition, although he's new, he feels that all of his "teammates are really supportive," and they are putting in the effort so that they can achieve their goals as a team.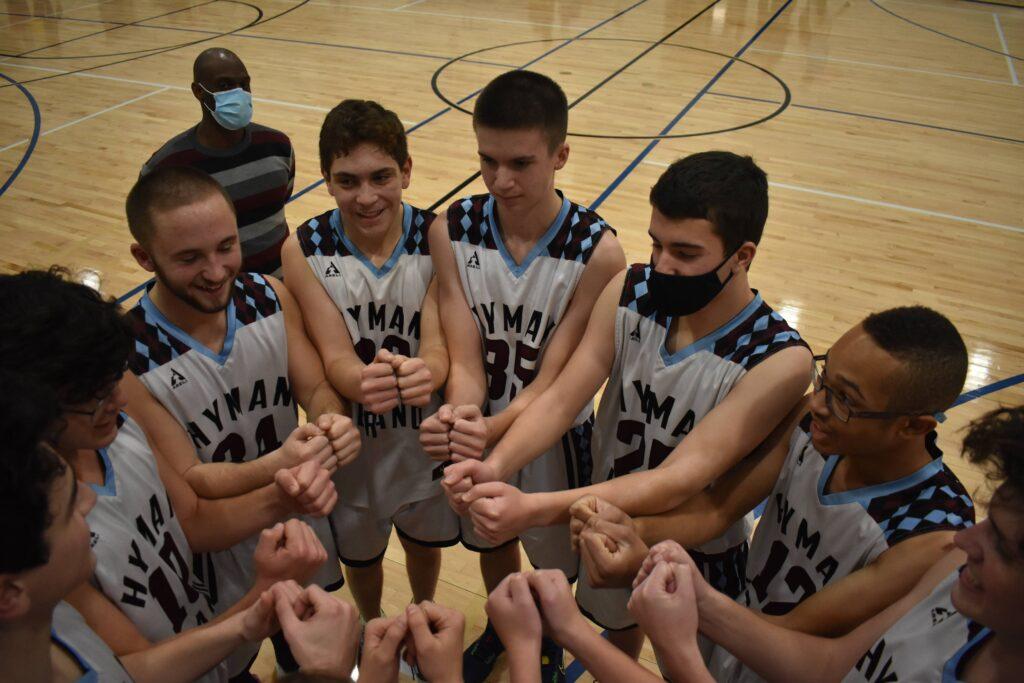 Like any other season, this one has not come without its fair share of adversities, especially for someone new to the system. Nussbaum explains that one of the largest challenges he has to overcome is his height. He says that he "can't get as many rebounds," and "he gets pushed around a lot and it's kind of easier to block me," which is a disadvantage that he's working with. However, his size is still able to give the team some advantages, like spacing on the court. He explains that this helps the flow of the offense.
There is still a long way to go until the end of the season, and the team still has more to work on moving forward. Even though there has been a lot of preparation for the games, the team will continue to work to fix and refine their actions. Nussbaum says that the team should be "getting more rebounds and just staying aggressive and being locked in."
More experienced players on the team have other unique insights into the status of the team. For example, Junior Zach Hardy is one of the players who has been on the team since his freshman year of high school. According to Hardy, "you need to have some skills in your belt that you can execute well." In order to grasp some of the more advanced skills, you need to have practice in order to get there. Additionally, Hardy explains that, from experience, the team needs to focus on moving forward, which is "having good energy in the game…. when we have a good energy in the game and we're having fun we play so much better."
In girls varsity basketball, there are varying feelings on the new season. The new players have good insight on what is happening. Freshman Livia Noorollah explains that "everyone is very supportive and there's no pressure if you make a mistake," showing that the overall feeling is very supportive in nature. They are all working towards their goals and learn to move on from past mistakes.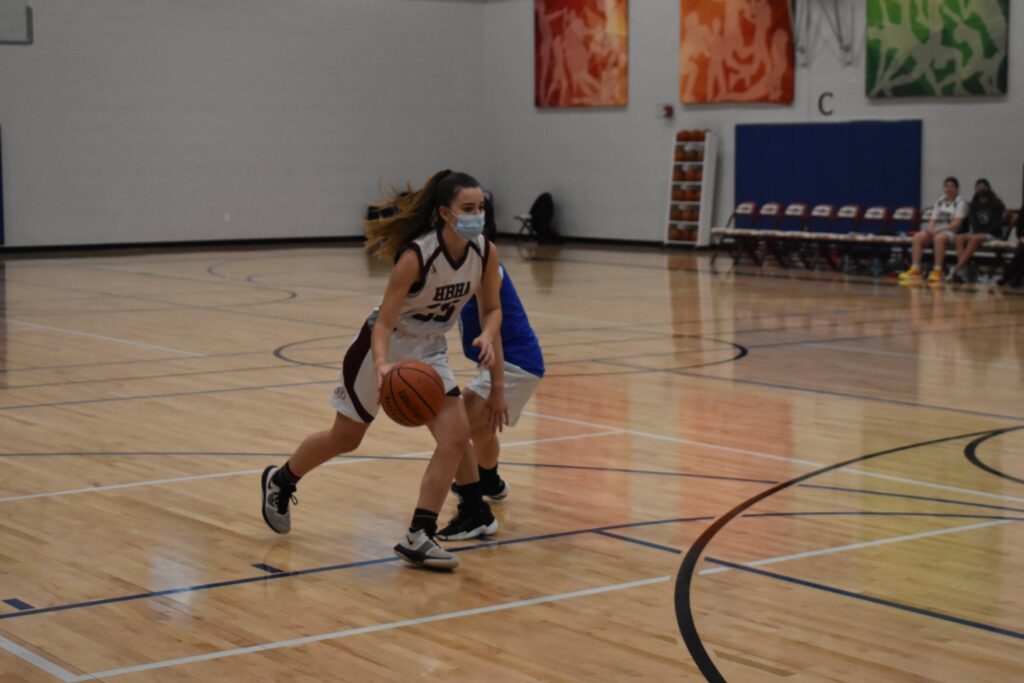 Noorollah says she has "fun playing," which is her main motivation for being on the team. She also gets "to become friends with people in other grades," which shows that there is a strong bond throughout the whole team.
In order to gain more success moving forward, they need to focus on "communication on and off the court," Noorollah explains. Whether it is in practice, a game, or even communicating about basketball, this is something that the team would especially benefit from.
On the team, more experienced players also have input on the experience so far in the season. Aviva Clauer, a junior, explains that the things they have learned in past seasons have really affected how they play now. She emphasizes that teamwork skills are really allowing them to work together as a unit and accomplish more. Additionally, she lends her insight into what she thinks the team really needs to focus on moving forward. Clauer explains that "if we keep our spirit and if we keep our drive we'll have a successful season." The team really does have an abundance of determination to be their best selves and be successful.
All of these players are working hard to achieve their goals personally and for the team. They are trying hard, putting in effort, and, most importantly, having fun. In conclusion, there is some time to go before the basketball teams can truly match their potential. However, right now, they're both off to a great start, and we can't wait to see what they'll do next.