Fall Sports Frenzy: A Recap of HBHA Fall Sports 2021
Image by Todd Clauer and Tyler Johnson.
When summer is coming to a close and school draws near, Hyman Brand Hebrew Academy (HBHA) fall sports are here! This season has been a major one for fall sports, as two major new innovations have been made. The first is the addition of an HBHA volleyball team, and the second is the inclusion of Jewish players from other schools onto the varsity boys soccer team. These additions made for competitive, entertaining seasons across the board.
Cross country, although not having substantial changes, like soccer and volleyball, had a fun, successful season. Runners were faced with rigorous physical challenges, such as running up hills or sprinting. When met with these challenges the runners did not burn out, and they continued to push through. This paid off as the runners finished races with great placement. Middle school students, Norah Pabst and Leonardo Aptilon finished top ten in multiple races, and senior Audrey Brand finished top five, in her final race as a senior at HBHA.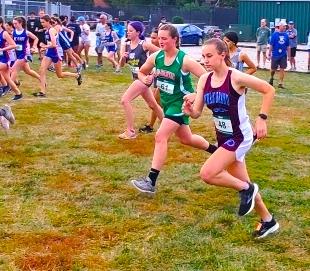 This impressive feat by the senior was one of Head Coach Todd Clauer's favorite moments of the season. "For highschool we only had Audrey Brand [on the team]," Clauer mentions "to get a top ten in her final race was really a nice finish."
The middle school students also had "a lot of fun" participating in Shabbat runs, Fridays after school Clauer remarks. Brand had a similar response, and says she feels that these runs serve as a great transition into the upcoming weekend. She even considers these runs as one of her favorite parts about HBHA sports.
Overall, Clauer's main goal for next season is to recruit more runners from within the school, as well as have more consistent practice attendance among runners.
Volleyball was a huge wildcard this year due it being the team's first season. However, the season did prove successful as a significant number of students joined the team. These students signed-up for an almost three month commitment, as practice began early August, and the post-season concluded late October, with practices an average of two days a week.
Although the season had a rough start, they were still able to end on top, securing their first win on senior night, and ending on a record of 1 – 9. Head Coach Lisa Ryan feels that this game was the highlight of the season, with the win of their first set coming in a close second. "We talked a lot as a team that we didn't seem to have mental endurance [in past games]…[during the last game] we regained our mental endurance to win it," Ryan states.
According to Ryan, the team still needs to improve on "communication and trusting each other on the court." She acknowledges that the team made significant strides in "passing to the setters" and "creating an offensive play."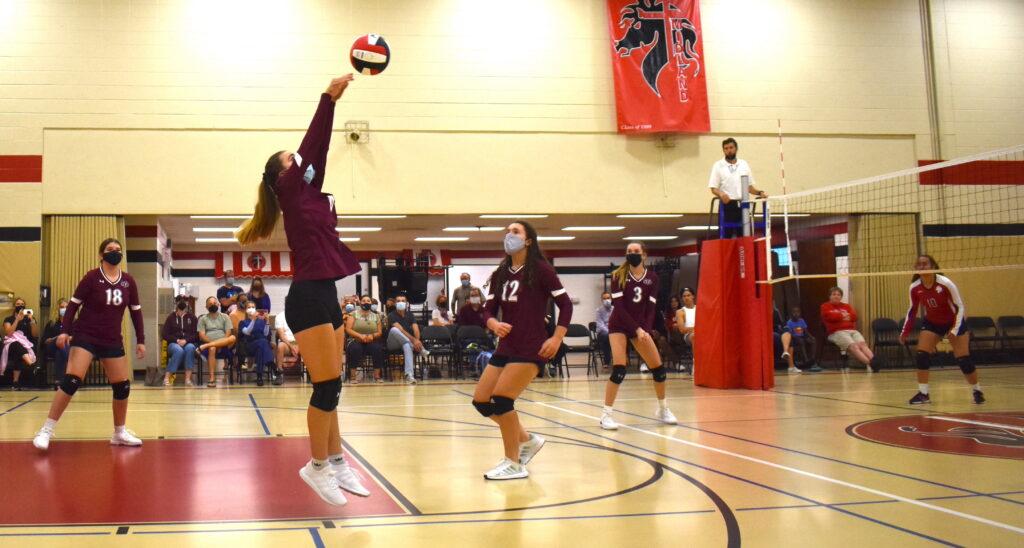 Team co-captain Annie Fingersh has an optimistic outlook on the team's future. "I'm just looking forward to seeing how much we improve next season, because we have already improved so much…" Fingersh says. Ultimately, Ryan was most impressed by the team's positive attitude and unwillingness to give up, even through a winless start, staying committed to the common goal of helping the team win.
Soccer season kicked off in early September, and it ran through late October. Practices were held on average four times per week. The middle school team ended their season with a 1 – 3 record, and the highschool went 2 – 5. Although the team had two wins, Head Coach Cody Welton feels that for him, as a coach, "the most gratifying moment" was during one of the team's losses. The last game of the season, "I really thought that we played really well as a team" Welton states. "[By the last] game of the season, it just feels like we're finally getting our footing, and understanding the strengths and weaknesses of the team." Team captain Gilli Gerson agrees on the success of the season. He feels this season is "by far the best season" in his time at HBHA.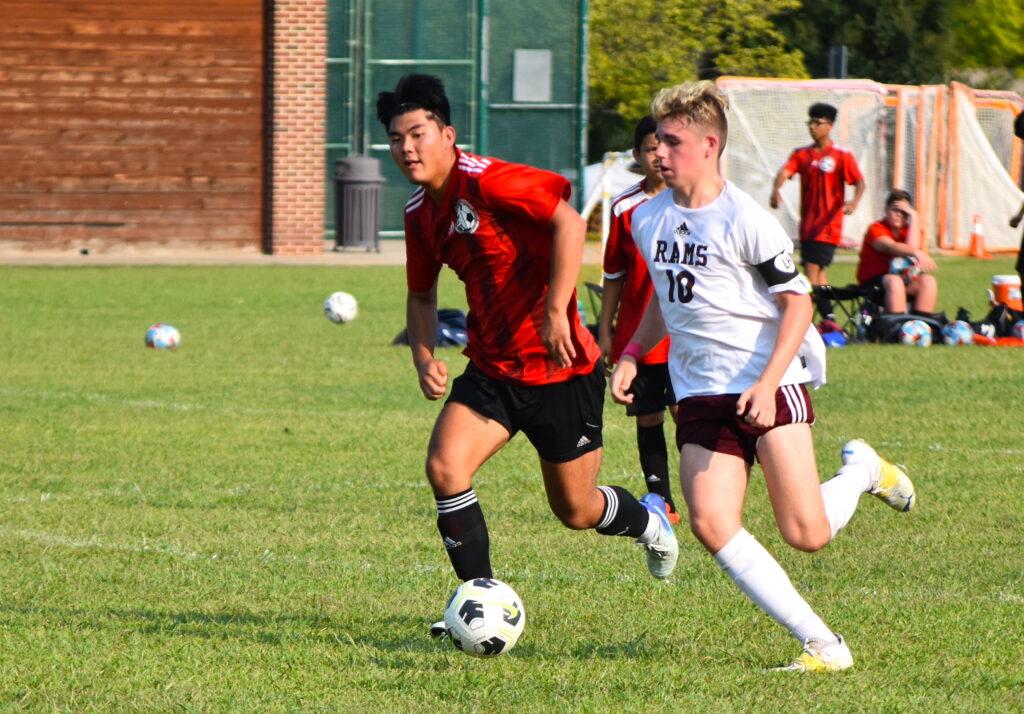 Although Welton wishes the team could play more games, he is optimistic for next season with this greater understanding of the team's strengths and weaknesses. He feels the greatest of these weaknesses would be clearing the ball out of the team's penalty box. The team's greatest strength would be determination.
"They fight and work hard all the time," Welton states. "The players at HBHA don't ever back down, they work as hard as they can, and they keep working…they'll work as hard when they're losing 6 – 0 as they do when the game is tied…"
In the future, Welton feels the team would benefit the most from more middle school players. Then as these players age into high schoolers, HBHA can maintain a competitive team.