Slider image by Tyler Johnson.
In 2018, when I first joined Rampage, I knew that I wanted to write about politics. At the time, I felt like I just wanted an outlet for my voice on the written page because it gives me the opportunity to think in solitude. I had no idea about the layout of the class, that I would need interviews, or that AP editing was different from MLA format (Ayelet Schuster's 2020 article fully explains how this publication works).
I knew that I had wanted to be a current events and political writer, but learning how to articulate opinions to people in a readable format, that isn't an academic essay, was an entirely different matter. My first article assignment wasn't even remotely about politics. It was a feature about our new Head of School, Adam Tilove. To say I was a little nervous the morning of my interview with him was an understatement. A sophomore interviewing one of the most senior members of the Hyman Brand Hebrew Academy (HBHA) administration? Forget the article assignment, I just wanted to make a good first impression and not make a complete fool of myself.
As I'm currently writing this article as the outgoing editor-in-chief of Rampage, the first article clearly went well; even if I wasn't diving headfirst into the murky world that takes place in the halls of power within Washington.
After my first article, I then had the freedom to choose what I wanted to write about. 'Politics,' I would learn, is harder to write about than I initially thought. Nearly every political article I've written has been an opinion article because I lose the objectivity that a reporter possesses. I also learned that I have to have an actual 'point' to the material that I write about, instead of turning my writing into Facebook-level comment wars.
The greatest lesson I'm taking away from my tenure at Rampage is student advocacy. Writing for our paper has made me focus more on what's happening in our wider world and pay more attention to the news. It's helped me learn that the impetus for news should be that people can learn, and then form their opinions about issues happening in current events, be it politics, the economy, or sports.
I no longer watch cable news of any kind, whether it's CNN or Fox News. Not because I feel like I'm high and mighty because I read an actual publication such as The New York Times, but because once you've learned that there's bias in every piece of news and information, it's about recognizing it. You have to figure out for yourself if you want to hear your opinion shouted at you over the din of commentators' arguments, or if you can think for yourself.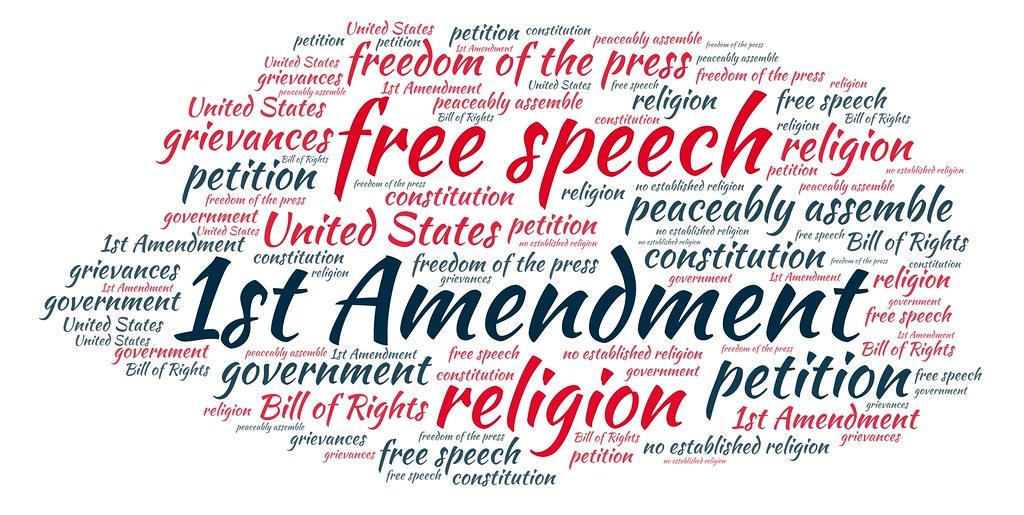 I'm proud of myself for all of the opinion articles I've written, not because of the recognition, but because I know, at the end of the day, I'm not going to greatly change people's opinions. If I thought that, then there wouldn't be much of a political landscape to write about. My goal has always been to just add a touch of nuance in the reader's perspective. Take an angle on an issue that they might not have thought of before.
The best part of writing this article was when I informally spoke with middle and high school students and faculty about why student opinions matter, and I was genuinely surprised by what they had to say.
Most students, both middle and high school, believed that their opinions did not matter. When I further inquired about why they thought the way they did, they believed that because of their age, their opinion holds less value; whether it is in relation to school policies or political issues. Some members of the freshman class told me that even though they think it is important to vote, once they come of voting age, however, their vote does not actually matter.
It felt uneasy hearing this. We attend a Jewish school where we study centuries upon centuries of rabbinical commentators arguing with each other about everything imaginable regarding Judaism. From ethical dilemmas, to the tiniest details about Shabbat, there is always an opinion and opposing argument to be found. Every week during prayers, a Dvar Torah is written by a student where they cite these same commentators, and they end the Dvar with a statement about how we should better our own lives and the world around us. I've heard many of these Dvars over the years, and they always come down to students espousing some commonly held values such as friendship, honesty, brotherhood, and so on and so forth. That's all well and good, but I want to go a little deeper than just ahava and understanding.
Even just sitting down with the students at lunch with a vaguely worded question, differences between the students arose, and I pushed them to dig deeper, but I hit a block. None of the students particularly wanted to elaborate on why they think their opinion doesn't matter.
Not to be callous, but what is a person's worth if they don't have an opinion? Especially if they don't voice it? Nobody likes being the minority opinion. But what's even worse than feeling like you're unable to voice your opinion, is knowing you aren't being heard.
One of my outlets to be heard has been writing for a scholastic newspaper. But I am by no means limiting my social or political opinions to to the pages of the RampageWired. My creative writing opens a whole new world of possibilities. Other students use their creative sides as an expression of their experiences and as a way of processing complex emotions, be it through poetry, visual art, prose, or playwrighting. I do the same. The written page can both be a vessel from which one can scream at the world, or a solemn confidant that will never see the light of day.
I still haven't even answered the question posed by my own headline: Why did I choose to join Rampage if I have no intention of becoming a journalist? 
Writing for RampageWired has been a cathartic outlet for me. When I feel angry or frustrated about the state of the world, it simply becomes my new article topic. I've never truly been at a loss about what subjects to write about. I will say, the end product most definitely does not emulate the first draft. Your peers will tear your article apart sentence by sentence, clause by clause.
"This doesn't make sense."
"I'm not sure what the point was behind this statement."
"This article needs an actual direction."
"Huh???"
Though the feedback can be a bit jarring at first, what doesn't kill an article only makes it stronger.
Because of our rigorous editorial process, myself and members of my team have received awards from the Jewish Scholastic Press Association, or our articles have been republished in our local Jewish Chronicle. It instills a sense of pride in me that students have received the recognition they deserve by writing about issues that are relevant to us, and not the adults in the room.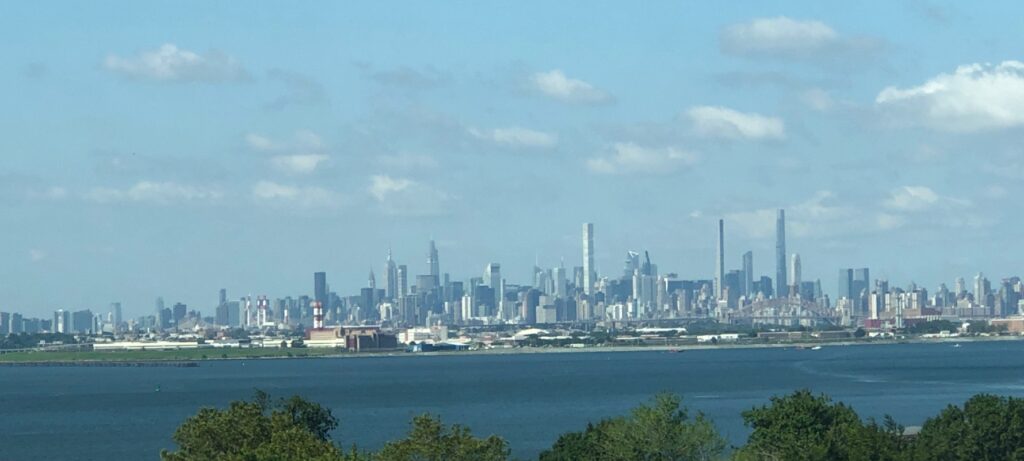 I can say with confidence that we are giving the moniker that's assigned to Jews "people of the book" its meaning. Every piece of media that's produced by a Jewish student is another page added to the ever-lasting Jewish canon.
This isn't an article to encourage you to go out and become a poet, playwright, or the next New York Times Best Selling Author. The world already has enough of those. What the world needs to be made whole is your voice. You can never be replicated.
Yes, it's cliche. If I heard it from someone other than me, I'd say that it's a phrase taken from a Walmart self-help book. But don't take it from me. As I scroll the RampageWired website, I see all the topics that have been written about and something quite remarkable strikes me: All of the students that wrote these articles did so of their own volition. Years of articles speak for themselves, each with their own story and writer's voice.
To whomever is reading this, whether it's a Rampage staff member, student, adult, or member of the community, I leave you with this. Take that chance. Pursue the unlikely path and know this: You will stumble and fall. You will fail. I have. We all do. But your strength comes from dusting yourself off and getting back up. Always remember that your voice matters, and its absence will be felt by someone even if you don't know it. Never underestimate the power of your beliefs.
From your outgoing editor-in-chief with much love,
-Tyler Johnson, Class of 2022