Fast or slow? Carly Rae Jepsen's Divisive New Album
"Call Me Maybe" by Carly Rae Jepsen was one of the most prominent songs of the 2010s. With its infectious hook and tasteful string sections, the song instantly rose to the top of the charts. In 2012, it landed second on the Billboard Year-End Hot 100 singles. This pushed Jepsen into stardom with the immense scale of this song. 
Unlike most pop artists, Jepsen diverged from what the mainstream wanted out of her next album, and in 2015 she released "Emotion." This album did not quite reach the numbers that "Call Me Maybe" did, but it showed the true mastery of Jepsen. In the album, she pulled a lot of inspiration from 80s music, but she made it feel fresh and unique with her own flare. On Oct. 21, 2022 Carly Rae Jepsen released her newest album, "The Loneliest Time," which has its own ups and downs. 
The album starts off with a stellar big three back-to-back absolute Carly bangers, with "Surrender My heart" starting it off. Jepsen is in classic form here, with her maximalist 80s style production. On top of this her soaring vocals mixed with lyrics of confidence and hesitancy create a recipe for success.
If there's one thing Jepsen can really do well, it's engage you with what she's feeling at the moment. This is especially prominent on the track "Joshua Tree;" the pre-chorus, "I'm in the moment, living undercover. Pantin on each other all the colors, I can't get enough" shows just how memorable Jepsen is as a vocalist. After listening to the song, reading the lyrics instantly enables me to remember how the song sounds. It's catchy, in your face, and a pop bop. Jepsen goes over the top to create an infectious hook, just as she does in the next track, "Talking to Yourself." This track also features great vocal melodies, catchy hooks, and songwriting that makes me feel like I'm stuck in a heat-of-the-moment decision. In addition, it is my personal favorite on the album. The chorus, "Are you thinking of me when you're with somebody else? Do you talk to me when you're talking to yourself?" instantly gets stuck in your head as soon as you hear it. It is recognizable and of good quality.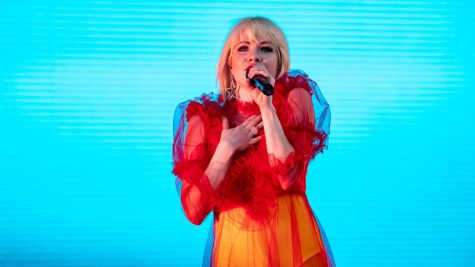 However, the album starts to take a sharp turn with "Far Away." This is the point where, in my opinion, the album gets sidetracked and less focused. This album generally has no overarching theme, so Jepsen plays with a lot of different sounds. However, not all of them pan out like this track, which is mostly just moved by a drum rhythm and a stripped back beat. Fortunately, "Sideways" picks up some of the slack left by the previous track, but exists in a weird area. It's a nice little bop, but not really anything more.
"Beach House" leaves me feeling the most divided among the songs from this album. I appreciate the sentiment and idea. However, it comes off kind of tacky with the beat in the background not complimenting her well. In addition, the extra male vocals exist in this weird and distasteful area. However, this jam packed high energy song transitions into the lush "Bends."
Although the song deviates from her usual formula, this slow burn song is oddly comforting. In her lyrics, Jepsen describes feeling comforted by a significant other and the darkness and sadness she feels while not around them.
Jepsen's first single, "Western Wind," is breezy and sweet. Sonically, it's not the most offensive song on the album, but isn't too memorable either. The following track, "So Nice," is also not memorable, but is followed by the groovy, tangy "Bad Thing Twice," which gives this part of the album new life. The baseline on this song is just mean, which complements the vocals and lyricism so well. This song is severely underrated on the album, and is definitely worth the listen. Again, this song displays Jepsen wondering if she's capable of messing up badly multiple times. She puts a lot of blame on herself in a song that sounds like something that might have been done by The Weeknd. 
However, after "Bad Thing Twice" we regress a bit into "Shooting Star," which is odd for Jepsen. She experiments with these chippy-autotune vocals, making the song feel disco hyperpop-esque. I have no problem with either of these genres (in fact hyperpop is probably my favorite genre), but I'd rather just hear Jepsen's own vocals shine through here without all of the extra pitchy vocals.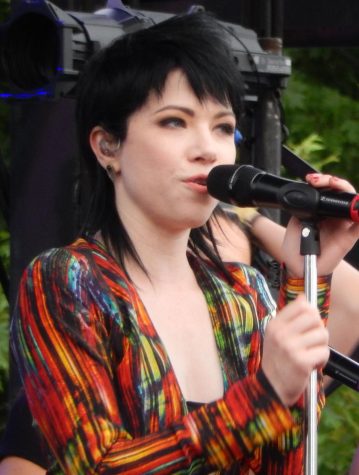 "Go Find Yourself or Whatever," is an emotionally charged ballad with a bit of a country flare that comes in at the end. This country infused pop song is interesting and sonically sound, but doesn't do a lot for me personally.
The title track closes the album in a great way; It is a happy song with heartfelt lyrics. The title track takes inspiration from disco influences, which helps give it life. Jepsen joins Rufus Wainwright to charge into this song with an invigorating and heartwarming duet.
Lyrics on the album tend to be placed in loneliness, which is expected of Jepsen. However, most of the soundscapes are foreign to her fans. Some of them hit while others don't, making it a unique listening experience. To be honest I can't help but feel like this album could have been so much more. However, I'd be lying if I said I didn't like this album. It's Carly Rae Jepsen, what's there not to love? She is a unique embodiment of pop with many classic hits behind her, and this album fits well into her discography.