A New Tune to HBHA's Music Program: Breezy Jeffries Joins the School
When walking in the hallway at Hyman Brand Hebrew Academy's (HBHA) upper school, you will always be greeted by the kind and friendly smile of Breezy Jeffries and her colorful appearance. Breanne "Breezy" Jeffries is the new music teacher and director of music at HBHA. She has transformed the environment of music at HBHA by introducing more color to her classroom, creating an open space which makes her classroom an engaging learning experience for music. 
Jeffries said, "I was in Liberty for the first 22 years of my life." There she attended Liberty High School, William Jewell College, and earned a masters degree through the University of Central Missouri in Warrensburg, MO. While pursuing her masters, Jeffries taught at Blue Springs High School. Subsequently, Jeffries taught in the Independence school district for two years and in North Kansas City for one and a-half years before coming to HBHA.
Jeffries said that "I knew that I always wanted to be a teacher for a long time," but she debated whether she should teach history or music. When thinking back on her own years in high school, she realized that she enjoyed music more than history, and Jeffries said it was "something I could probably do for 50 years." 
Her passion for music began in her freshman year of high school when she joined the school choir. The choir director at Jeffries's school really wanted her to join the choir, so she eventually did. Jeffries believes that her choir teacher made sure that the students found what they enjoyed to do, and Jeffries says that his "choir room was just always a safe place." Jeffries participated in choir every year of high school and she "loved it."
Jeffries began playing piano in college when it was required for credit. Jeffries also learned to play ukulele to honor her friend at Drury University. Jeffries said that her friend started the ukulele club at her college and was later killed during the summer between her freshman and sophomore year of college. Jeffries said playing ukulele is "a way that I could honor my friend."
After spending almost a semester at HBHA, Jeffries loves the intimate class sizes, and she said that when she taught at her last school, her classes were much more sizable. Jeffries's largest class at HBHA is 13 students, and she feels that she "can get to know the students a lot better and they are usually kinder to each other." 
The kindness Jeffries described was a leading factor that drove her to work at HBHA. When she was invited to teach a sample lesson in May of 2022, she taught the 8th graders a  ukulele class. Jeffries said that the "kindness was shocking because a group of 14-year olds thanking a teacher for a lesson was something I have never experienced before."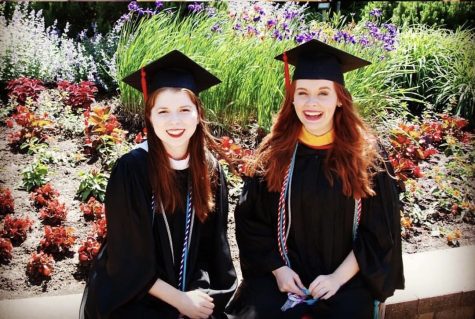 At HBHA, Jeffries said that "everyone is so kind," and that "kids don't have to be prompted to be kind here, which is really nice." Jeffries also acknowledged that since HBHA is a K-12 institution, she will be "able to build relationships for that long with a small group of kids" and that it "is significant in terms of academic outcome."
Jeffries teaches both general and Jewish music at HBHA, and though she isn't Jewish, Jeffries says that "it hasn't been a big shift" when teaching Jewish music because she has "taught in a lot of diverse communities." She has experience teaching Hispanic and Muslim children at her previous school, and Jeffries said that "it's always been important to me to incorporate cultural heritage into my musical teaching."
Looking forward, Jeffries said that she wants to change "what music looks like at HBHA" and wants "to see vibrancy brought back to the music program." Jeffries says that vitality exists in other programs in HBHA, and she would love to build that into her music program.