A New Face To Lower School Halls: Djeneba Coulibaly Joins the Team
This year, the Hyman Brand Hebrew Academy (HBHA) welcomes several new teachers to join their teaching team in the 2022-23 school year. One of the new faces you might have the chance to see walking around in the lower school hallways is kindergarten teacher Djeneba Coulibaly. We welcome Ms. Coulibaly, who joined HBHA after working at Académie Lafayette for the past seven years.
Coulibaly said she came to HBHA because she saw several  exciting "new opportunit[ies], new challenges." She also said she came to HBHA because there was an open spot, and as a kindergarten teacher, she knew she needed to jump on this new opportunity. 
When she first found out about HBHA, she did not know about the large supporting family she would be walking into. She said "Everybody here [is] very welcoming and open," and if she ever needs anything from another teacher, she does not hesitate to ask because everyone makes sure she gets settled in all right. She said the warm inclusion at HBHA is very special.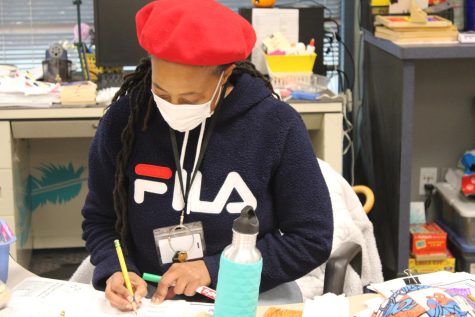 Ms. Coulibaly has been a teacher for several years; her first  job was in Maryland as a kindergarten teacher. For her first job in Kansas, she worked at Académie Lafayette. While working there, she taught kindergarten, "sixth graders and also second grades and first grade." These are all the grades she taught at Académie Lafayette. When asked which grade out of the four was her favorite, Coulibaly said, "I think all of them equally." She also said there are many different challenges with each grade because they are all at different levels in their education. She decided to move to Kansas when she needed something new. She says "I just loved to be challenged," and she knew she could find that at Académie Lafayette, so when that challenge was over, she chose to find a new one at HBHA. 
Coulibaly  talks about one of the biggest struggles with kindergarten : "They are so little and they are just learning how to become students." She explained this is one of the reasons she loves working with kindergarteners so much because all the hard work of teachers is rewarding at the end of the school year.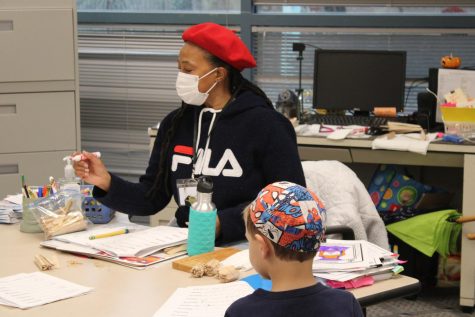 Especially considering Coulibaly is coming from a secular French immersion school, she says," combining education with religion is very important," and now being at a Jewish day school she is going to embrace this idea as much as she can. 
The most important thing is that Ms. Coulibaly feels settled into HBHA and is happy to be the new kindergarten teacher.