A New Hebrew Instructor is Introduced at HBHA: Suzy Rieber
Suzy Rieber (Morah Rieber) is a new member of the faculty at Hyman Brand Hebrew Academy (HBHA). She is a kindhearted, confident, and joyous person to be around. Rieber is a  first-grade Hebrew instructor and enjoys her time with her class and her colleagues. 
Rieber was born in Missouri, but she states, "We came to a realization that it wasn't really a good fit for us." So then, Rieber's family lived in Nahariya (a northern coastal city in Israel), where she and her husband taught English in Ma'lot publicly for five years.
Next, Rieber took a journey back to America, where she taught English in public schools for ten years and then came to our very own HBHA.
Rieber states that, at first, moving to HBHA was a little challenging. She says, "There's a learning curve. Just to get familiar with the community. I didn't really know anybody."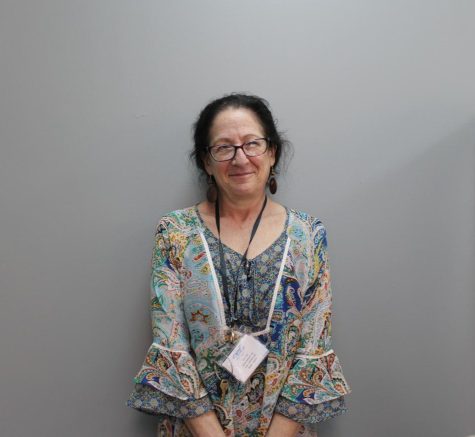 While she was adjusting, she was also trying to learn the flow of HBHA. Rieber says, "That's very challenging. Because there's a language that's spoken here. Not Hebrew, but just the vibe of the school. I was not familiar with that." But despite the challenges Rieber faced, she got past it and adjusted gradually, with some help along the way. 
Rieber's passion at heart is teaching. She says, "I really like teaching children and seeing that lightbulb go on in their head when they get something." She loves seeing her students succeed and wants nothing more than for them to excel. Rieber hopes her students will leave her class feeling accomplished and confident in their Hebrew skills. She says,  "I would like for every kid to feel successful. By the time they leave Kitah Alef, they feel like they were able to accomplish something."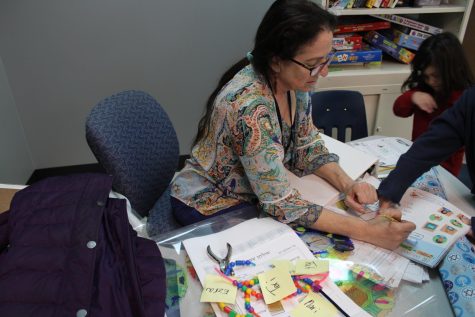 Rieber speaks with immense joy and delight while discussing teaching her first graders and talking about her experiences with them.  She makes sure that all of them succeed on their own level. She also has a great time being with her colleagues. 
Overall, Rieber's teaching ethics and talents bring students comprehension and confidence with their skills, and she continues to help them grow. Talking to Rieber was a great opportunity to see who she is as a teacher and a person. HBHA is determined to get only the best for the students and has succeeded yet again with Rieber. She is an outstanding teacher and addition to the HBHA faculty, and we are all overjoyed to have her here.