New Hebrew Resource Teacher: The HBHA Community Welcomes Sharon Keshet
While wandering the halls, you might come across a bright and joyous woman. Her voluminous ginger curly hair grabs your attention at first glance. Sharon Keshet is a new addition to the 2022-2023 Hyman Brand Hebrew Academy (HBHA) community as a faculty member, and she is employed as a part-time Hebrew Resource teacher for lower school students. 
Keshet has had a love for helping people since she was young. She found satisfaction assisting peers as a student in Israel and teaching students in Kansas. She explains that she feels proud helping students and is ecstatic to hear students speaking Hebrew and pronouncing words correctly. Keshet is grateful to be teaching her native language and seeing students blossom.
Keshet's teaching journey began when she was a student herself. She enjoyed helping peers understand schoolwork and courses. She took her passion for teaching with her to the Israeli army, where she taught a course while she was serving in the army. She says that she felt that made her a stronger person. Keshet says, "It'll give you as a person a lot of strength. To stand in front of a class, about sixty soldiers, and to teach them that I'm a freshman, and they won't get senior if they don't finish my course." The army had allowed her to visit home only during weekends or holidays, as she lived in a far away base. Without family support and a comforting "net," she says she was able to venture out on her own and gain independence and maturity. Keshet proudly says, "It's an amazing adventure, it's a major change in your life. I feel like the army made me how I am."
After moving to the United States, Keshet has been teaching Sunday school at Congregation Beth Shalom. Keshet emphasizes how the army gave her a great amount of confidence which helped enormously while teaching children. Zohar Flacks, HBHA's Director of Jewish Education, had reached out to Keshet and gave her the Hebrew Resource job description.  She liked what she heard and agreed to take the job part-time. 
Keshet says that there were many differences between HBHA and the Sunday school. She says, "In Sunday school you don't have grades, you don't have [as many] tools to make the kid willing to learn." Keshet also explains, "At the beginning, of course, like every beginning, you feel very insecure. What it will be, if the kids will participate and don't listen and all that, and how I will be in a new community. After the first day [at HBHA], everything dissolved. I felt like I was at home and happy to be in an environment where I hear Hebrew, and I see the [Israeli] flag, and holidays, and I feel like I belong."  She definitely appreciates the HBHA community, as they welcomed and comforted her when she first joined.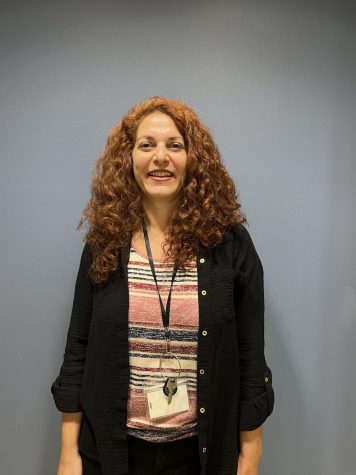 Keshet is proud to help her wonderful students, but she finds it somewhat complicated to teach her native language, Hebrew, to students who have only recently been exposed to it. Her accent seems to be an obstacle she is facing, as she may say a word and it comes out sounding different to students. Despite the challenges, Keshet says, "I'm happy to be there for them and help them, guide them, and support them."
 Keshet gives an example, "Like when they see a long word, I tell them, 'Let's do letter by letter, don't be afraid, it's a long word.' So I'm happy to see their progress, and happy to see that they're happy to see me." 
As busy as Keshet may seem with teaching, she finds room in her schedule to participate in what she is passionate about. You can see her either successfully completing a difficult puzzle or making concoctions in the kitchen. While she was in Israel, Keshet was part of a puzzle competition. Every Yom Kippur, Keshet opens a new 1000 piece puzzle and finishes it before the 25 hours ends, without referring to the picture. 
Keshet is also a family-oriented person. She loves going to parks and lakes with her husband and three children. Her eldest, a 16-year old daughter, is currently in her second semester in Johnson County Community College. Her 14-year old son is a technological math whiz, and he skipped ahead a year in math and built a computer. Lastly, her youngest daughter is 9-years old, and she excels in art and is a creative person. If Keshet isn't completing a puzzle or cooking, you can see her hosting family and friends, or going on adventures with her children.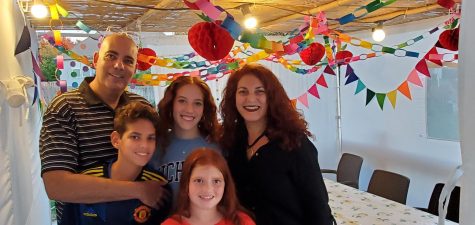 Keshet is a great addition to the HBHA community, and we couldn't be more excited to see her grow with us!