New Knives Out Mystery Movie With An Unexpected Twist
Warning: This article contains spoilers.
"Glass Onion: A Knives Out Mystery," produced by T-Street Productions and directed by Rian Johnson, was released on Sep. 10, 2022. With a 92 percent rating on Rotten Tomatoes and a 7.2 on Internet Movie Database (IMDB), "Glass Onion" is an extremely popular and loved movie that is set in the pandemic times. "Glass Onion" is a "Knives Out Mystery" movie following four friends and two impostors on a trip. Their old colleague, Miles Bron, played by Edward Norton, invites them to his private island to "solve his murder." If you're looking for a funny, creative, intriguing mystery movie, I definitely recommend "Glass Onion."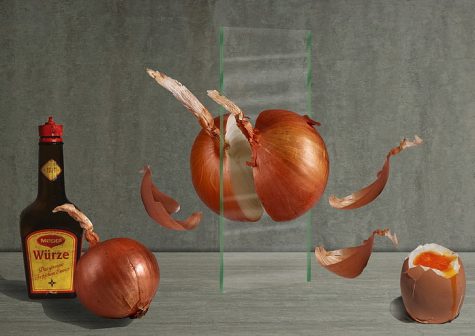 To invite his friends, also known as The Disrupters, Miles sends them all a suspicious box straight to their home address. The first Disrupter we see receive the package is Claire Debella, played by Kathryn Hahn. The next disrupter to receive the mysterious package is Lionel Toussaint, played by Leslie Odom Jr.. Lionel is in a meeting with board members of his company discussing a project Miles is asking him to work on. This project creates all the chaos in the movie and makes it fun to watch. Next is the most disrupting Disrupter, Penny Lane, played by Kate Hudson. When Penny receives the package at her definitely-not-allowed party during the Covid times, she is beyond excited to join her friends in a call to open it. 
The last disrupter to join the call is Duke Cody, a bodybuilder and Twitch streamer played by David Bautista. This part of the movie really captures the dynamic of the characters, how smart they are and how excited they are to call each other. You would never expect that two of them would end up dead.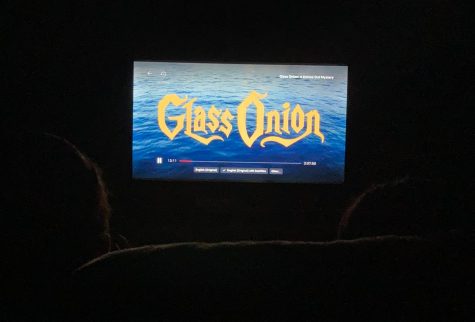 Now you may wonder who the imposters are. There used to be a sixth member of the Disrupters named Andi Brand, played by Janelle Monáe. Andi and Miles previously owned a business together, but some workplace drama ruined that. This tear in their relationship was taken much too far, and Andi was murdered. The other imposter is a detective, Benoit Blanc, who was also featured in the first "Knives Out" movie. Detective Benoit Blanc, played by Daniel Craig, has been extremely bored during quarantine, so when Andi's identical twin sister asks him to join her on the trip to discover the truth about her sister's murder, of course, he says yes. When watching this movie, so many questions emerge. Why would Miles want to be murdered? If he was murdered, then how is he alive to invite them to figure out who it is? As soon as the friends step onto the boat, the mystery starts.
Now I'm sure you can tell "Glass Onion" has a lot going on. Not wanting to spoil too much, I will not go on about the plot. Regardless, "Glass Onion" is an extremely funny and immersive movie. Although it is fun to guess correctly when predicting mystery movies, "Glass Onion" is extremely unpredictable, which is why it is such an entertaining watch. The mix of comedy and "edge of your seat" material this movie has is amazing.