Leaving HBHA Doesn't Mean Leaving Judaism Behind
This coming May, the Hyman Brand Hebrew Academy (HBHA) class of 2023 will be leaving the halls of HBHA and venturing out into the world on their own. As some of us start college and some go into the workforce, leaving an all-Jewish environment for the first time can be scary. In light of all the antisemitism that has occurred this year, it is more important than ever to be proud of our Jewish identities.
This past year, antisemitism has increased exponentially, especially on college campuses. There have been incidents of antisemitic hate crimes in colleges all across the United States. One of these incidents happened at Northwestern University, the college that I will be attending this coming fall. 
At Northwestern, pro-Palestine graffiti was painted on a "graffiti-rock" on campus overnight. Shortly after, a Jewish student published a meaningful OpEd for the university's newspaper about her Jewish pride. Students then pasted copies of the article on a gate at the entrance to the campus, and graffitied the saying "From the River to the Sea, Palestine Will Be Free" on it. This saying refers to Palestinian control of the state of Israel from the Jordan River to the Mediterranean Sea, completely erasing the Jewish state and its Jewish people. It's known as a rallying cry for pro-Palestine terrorist organizations, so this graffiti is directly antisemitic.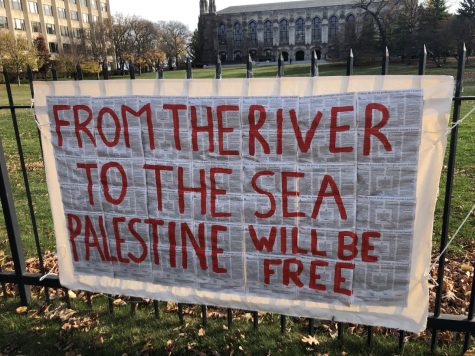 I have spent the past 13 years of my life in an environment that I feel safe being Jewish in. I feel safe wearing a bracelet with Hebrew on it, safe talking about Israel and my connection to it, safe speaking Hebrew whenever I want. Becoming a part of this new community, I won't know where people's hatred and stereotypes lie, and I won't know if I can be my authentic Jewish self in this new place.
While nearing graduation, this topic has been on my mind a lot. I'm terrified that my next four years will be spent at a place where people may deny my right to exist, and I am unsure how to be proud of my Judaism in this new environment. Leaving the Jewish bubble of HBHA means that I won't have the comfort of knowing that I am always safe from antisemitism.
Choosing to go to a college where only 15-20 percent of the students are Jewish will be a big adjustment for me, and it will probably be an anxiety-inducing, scary adjustment. But, these fears I have about showing my Judaism in a new place will fade with time as I become comfortable in my new community. 
While I might not wear my IDF shirt or drop Yiddish slang at first, this doesn't mean that I'm leaving Judaism behind. It means I'm adjusting. Life is about constantly adjusting to change, and the same goes for life in college. So, next fall will be a learning experience for me: I will learn how to stay true to my identity and heritage, and I will learn how to be proud of my Judaism in a whole new environment.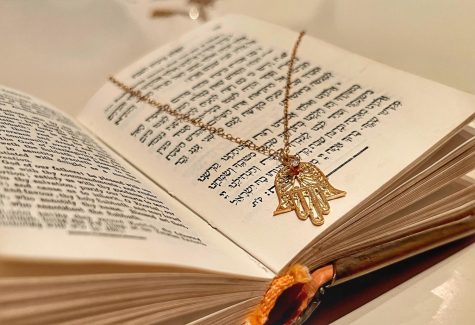 For me, leaving HBHA doesn't mean leaving Judaism behind, and to the class of 2023, I hope you feel the same. This is the start of a new chapter of our lives, one that can still have meaning for our Jewish identities. But, as for RampageWired, this is my farewell. It has been my honor to write for this newspaper for the past four years, and an even bigger honor to serve as Editor-in-Chief.
Much love,
Annie Fingersh, Class of 2023