What is Encore at the J?
Encore at the J is a dance studio located at the Jewish Community Campus (JCC) in Overland Park, Kan. Maggie Osgood-Nicholls, the director of Arts Education and the director of Encore, spends her days teaching dance to the many students who have found love in the sport as she did. 
Osgood-Nicholls started dancing at the ripe age of two years old. Around the age of 5, she knew she wanted to become a dance teacher. In her freshman year of high school, she told her parents she wanted to start a business in her hometown in Nebraska. Osgood-Nicholls rented out her school cafeteria on Saturdays where she would teach dance to kids in the area. When talking about her future job, Osgood-Nicholls explains, "I never even wanted a backup plan." 
For college, Osgood-Nicholls attended University of Nebraska, Lincoln where she took dance classes, danced at a separate studio, and was on the National Indoor Football League dance team. She continued her education at University of Missouri, Kansas City (UMKC), for her Bachelor of Fine Arts in dance performance meanwhile majoring in modern dance and minoring in ballet. 
"After two years after graduating from college, I was in a position where I was a director of a professional modern dance company," Osgood-Nicholls said, and she continued in this position for the next six years. Osgood-Nicholls worked as a dance teacher multiple times growing up which is why it came so naturally to her once she was older. 
Osgood-Nicholls explains her love of dance, saying, "It works hand in hand with so many other things that I like, like fitness, and nutrition, and it's good for you mentally, it's good for you physically, it's good for you emotionally."
Osgood-Nicholls found her way to the JCC community in 2006 when one of her friends who had previously worked there invited her to help teach CDC dance classes. She said, "The community embraced me, and I haven't looked anywhere else."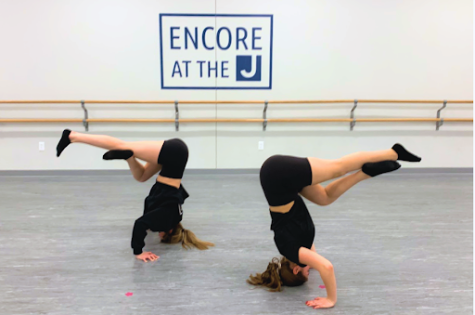 Later that year, Osgood-Nicholls took over the dance studio when the owner left, and officially established Encore a few years later. "My heart and soul is here, and I have grown up with Encore," Osgood-Nicholls shared. 
She created a dance community where people from all different religions and traditions had the chance to learn the art of dance. "Oftentimes we forget how much is going on that we get excluded from because of our beliefs,"  Osgood-Nicholls said. "Establishing our own traditions, and establishing a place where of course we all can be together, and it works." 
With the help of Osgood-Nicholls' staff and other dance teachers, Encore is able to offer many different forms of dance, including  acro, jazz, tap, lyrical, hip hop, ballet, pointe, leaps and turns, strength and stretch, and tap classes for adults. 
Encore additionally offers a competition team and a performance team. These teams are able to learn separate dances and take them to compete in local, regional, and national competitions. Encore has acquired multiple winning titles throughout their years of competition.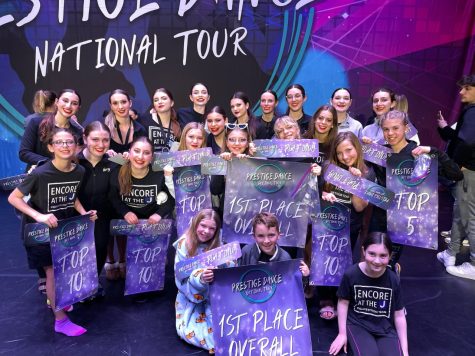 About a year ago, Osgood-Nicholls converted to Judaism. She says, "This [Jewish community] is where I have found my people." She explains that Encore is 100 percent the reason she decided to convert, "We're opening the eyes of a lot of people who aren't Jewish to Jewish traditions and Jewish values just by being part of the dance program."
Encore has presented an annual showcase of the Jewish Nutcracker the past two Decembers. Every age group performs a dance, and the show is the classic Tchaikovsky Nutcracker with a Jewish twist.
Not all Encore dancers have a Jewish background or knowledge, so by doing this performance, Encore is able to teach students and families more about Judaism.
Many of our HBHA  students attend Encore. Encore offers a schedule that does not include classes or competitions on Friday or Saturday to accommodate those who observe Shabbat. 
The convenience of having the JCC and Encore connected to HBHA has allowed new opportunities for some HBHA high school students. 10th grader Livia Noorolah was able to do a dance independent study. She walked over to the Encore studios during her elective period to study ballet technique and rehearse for the Jewish Nutcracker and Youth American Grand Prix (elite international ballet competition).
"We improve our dancing and we can see the improvements, but we still chill with each other and we're all friends," 10th grader Rayli Kopelman shared. "I also like that a lot of people trust in their dance teacher, like if there's a problem… you can just run to Mrs. Maggie." 
The opportunity to dance and move our bodies is something not everyone is given the chance to experience, so having Encore in our community is giving us the opportunity to try and learn something new while also having fun.