Varsity Girls Soccer is Back!
The varsity girls soccer season began March 6, 2023, and the coaches and players are filled with anticipation. As the varsity girls basketball team ended their season successfully, the soccer team is ready to hit the fields. 
Luckily for the team, all of the games scheduled by Coach Cody Welton are at home. The first game is set after HBHA's Passover break on April 20, 2023.
Freshman Denah Thomas shared how she is "looking forward to getting back into sports and playing with the seniors one last time as a bonding experience before they graduate." HBHA sports seasons are a wonderful way to build connections with peers on and off the field and learn responsibility for one another, Thomas explained. 
High schoolers who participate in the sport this season speak on how excited they are to play again, and for the first time with Coach Welton.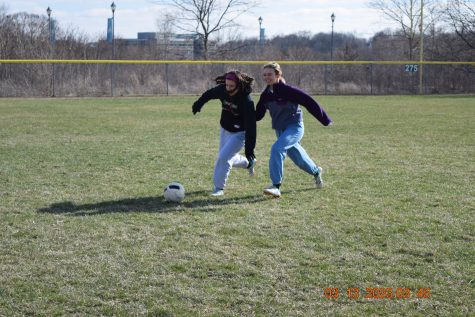 "On the field, I feel ecstatic to play with my teammates. Even when I get tired, knowing the upcoming satisfaction after every game keeps me going," says Thomas. 
Sophomore Sofia Levine's anticipation for the upcoming games is exciting as she says, "we are going to win every game!" 
"Soccer is always a difficult sports season because making a team of eleven people, at least, is not the easiest [thing] at such a small school. However, whenever the season starts, it's really inspiring to see girls show up and us turn our team into one that works all together," says senior Aviva Clauer on how the team perseveres through being limited.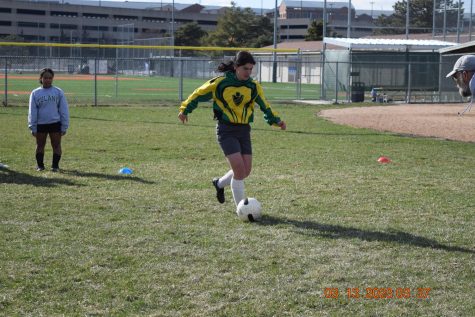 The team is expecting great attendance at games and much support to keep them motivated. The team is using their practices to their advantage and working hard towards the busy season ahead.