When sitting in the kindergarten classroom in the morning at the Hyman Brand Hebrew Academy (HBHA), this year you will see the new face of Stephanie Kolb. Kolb is a teacher that's constantly engaging and smiling with her students. She is friendly to all. 
"I grew up here. I went to Blue Valley North High School. (…). I went to American University in Washington D.C., and then I transferred to KU," said Kolb. 
Growing up in Overland Park, Kan. Kolb shares that, "I played tennis. I did cheerleading in middle school and high school." In high school, Kolb always made time to babysit. She loved taking care of and watching kids, and that is what helped Kolb figure out that she wanted to be a teacher for school age children.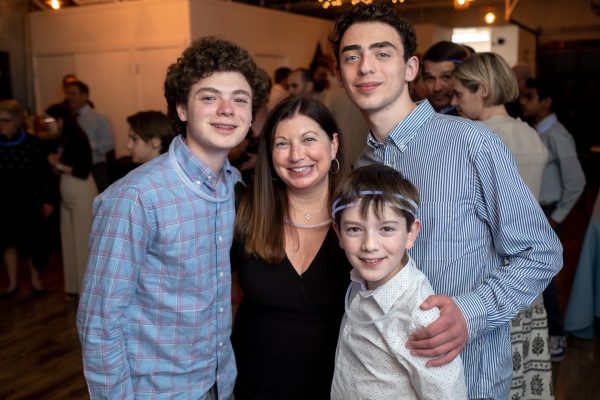 Along with babysitting, Kolb was a camp counselor. She worked at camp GUCI, which stands for Goldman Union Camp Institute. 
"It's a reform Jewish camp, and I was a counselor, then a unit head," said Kolb. At the time, it was where most of the reform children in the area would go to sleepaway camp. 
Kolb said, "I've always wanted to be a teacher." Through babysitting and her love of helping kids, she knew at a young age that she wanted to become a teacher. Kolb graduated from Kansas University in the school of education. She continued at KU, and got half of her masters degree in the five year program at KU. 
Something that needs to be done to become a certified teacher is being a student teacher. Kolb was a student teacher at Stanley Elementary in Overland Park, Kan. While completing her time as a student teacher, Kolb was offered a full time teaching job as the new kindergarten teacher at Stanley Elementary.
"I taught kindergarten for eight years in Blue Valley, and then stopped when I had my oldest son, and then I went back to preschool at Beth Shalom, and I was there for thirteen years," said Kolb. When kindergarten in Blue Valley had become full time, Kolb made the decision that she wanted to spend more time with her sons while they were growing up.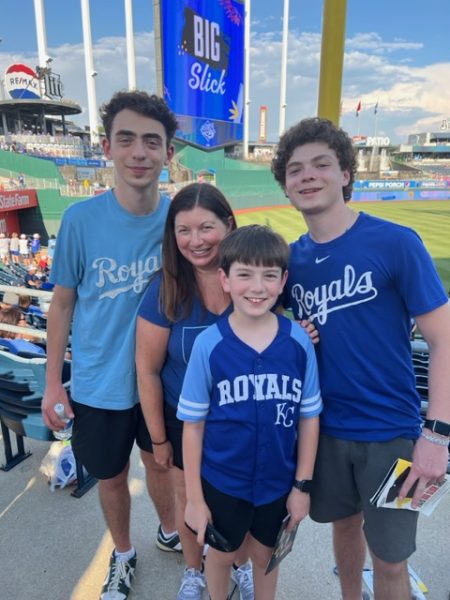 When the kindergarten day went from half day to full day, Kolb decided to switch schools. She started working at Beth Shalom Preschool. When Kolb started working at Beth Shalom preschool, she would get the best of both worlds because she wouldn't have to work full days, but she still got to teach young children which is what she always wanted to do. 
Beth Shalom is where Kolb got the connection to HBHA because some Beth Shalom kids feed into HBHA. When the kindergarten teaching spot opened up, Beth Shalom parents told Kolb that this job would be a great fit for her. Those parents had pushed Kolb to apply for the kindergarten teacher position, and finally she agreed. Her sons are older now, so the full days are not a problem anymore. 
Kolb says, "It's really interesting and fun to see the middle and high schoolers here, and get to do the families [an HBHA program] and things like that." Kolb gets to see interactions between the kindergarteners and younger kids with the middle and high schoolers. A big way that Kolb gets to witness this is HBHA family programs. School families are groups of kids from various grades that get to do activities together. There is a weekly Taste of Shabbat, when each family sits together and listens to the prayers. This is something unique that HBHA does, so that kids can get to know people from every grade.
Kolb thinks that this aspect of HBHA is very special to the school, and she shares about how fun it is to be able to see her young students being able to interact with older kids. It helps them mature, and be able to socialize with people in grades that kindergarten wouldn't overlap with.