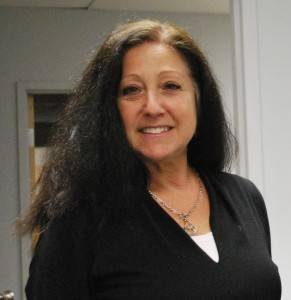 Marla Duck, the new assistant to the director of development at Hyman Brand Hebrew Academy, lived in Kansas for most of her life. Duck grew up in St. Louis, Mo., and has fallen in love with Kansas City. Duck majored in speech pathology, audiology and psychology at the University of Missouri-Columbia.
After graduating, she worked in a variety of places in several positions. Her previous work experience includes employment at IBM, AT&T, she owned a personal telecommunications business with her husband, then worked in fundraising at The Pembroke Hill School and for the Leukemia Foundation.
Currently, she is helping Hyman Brand with fundraisers. Duck claims her love for her job relates to her passion for working with people. Her job allows her to make a difference while raising funds and making a contribution to the school, which she believes to be a positive setting with great students.
When asked, Duck had many things to say about the HBHA atmosphere, including, "how friendly and warm everybody is." She has also taken note of students working together thoughtfully, being the best they can be and looking out and caring for one another.
Duck remarked, "It's fun working with young people and seeing you all grow and evolve to young adults."  The level of maturity in Hyman Brand's upper school and lower school has also caught her attention, "I watch the older ones at family time interact with the little guys…you all are so mature and responsible." Coming in and seeing the smiles on students' faces has been a highlight of Duck's new job. Additionally, she enjoys being able to know that she is changing the school and presenting it with new opportunities.