One Sweet Summer
Elana Goldenberg
September 17, 2014
Ring, ring ring! The familiar sound of the 7:55 a.m. bell signaled that the school year had officially started at Hyman Brand Hebrew Academy. HBHA students of all ages jumped right into the first day of school on 20 Aug. As the sound of learning began to fill the halls, it was hard to believe that students were on summer break just the day before. For three months, HBHA students spent their days relaxing by the pool, playing sports with friends, traveling with family, or even attending summer camp.
Junior Lindsey Paul was one of many HBHA students who had a meaningful summer vacation. She was a member of the Staff-in-Training (S.I.T) program at JCC Ranch Camp in Elbert, Colo. She said that being an S.I.T. "was a really good experience." Paul remarked, "I had never been a counselor before, so I learned a lot. It was so fun!"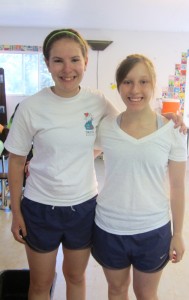 Like Paul, sixth-grader Ilana Fingersh also went to summer camp. She spent two weeks at Camp Mishawaka, a summer camp in Grand Rapids, Minn. At camp, she made many new friends and still keeps in touch with a few of them. Most of her friends were from the United States, but she met a few campers from other countries, as well. "Some of them were from Mexico!" she added.
In addition to camp, part of Fingersh's summer was spent in Montana. She and her family were there for three weeks. "We went fishing, hiking, and horseback riding," said Fingersh, excitedly. Her favorite activity, she noted, was horseback riding.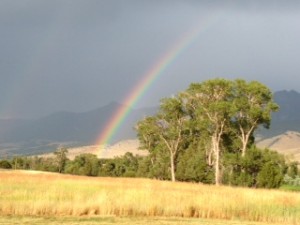 First-grader Ethan Hobbs did not go to sleepaway camp this summer, but he loved playing with his friends. One of the most exciting parts of his summer was getting a new trampoline. He exclaimed, "It's a huge one for my backyard!" Hobbs also liked riding his Dune Buggy and going swimming during summer break.
Now that students are back in school, they are glad that they can see their friends every day and learn new things. A few students are still adjusting to being back in school, claiming that summer break was "too short." These students don't need to worry, though. The High Holidays are right around the corner.