Equality, A Revolutionary Suggestion: Sophomore Eliana Schuster Reviews "The Invention of Wings" by Sue Monk Kidd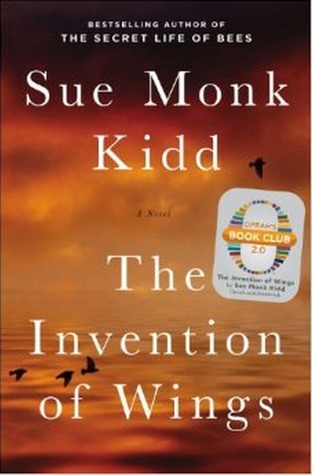 Eliana Schuster
October 7, 2015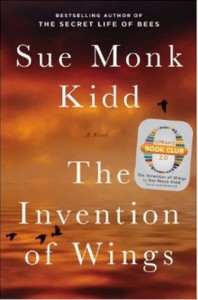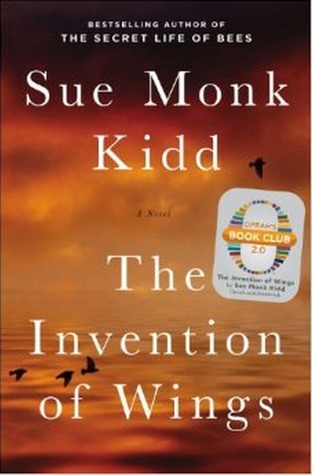 "The Invention of Wings," a novel written by New York Times bestselling author, Sue Monk Kidd, and published by Penguin, is a fictionalized account of the life of abolitionist and suffragist, Sarah Grimke, her sister and co-activist Angelina, and Sarah's slave Hetty "Handful" Grimke, who was given to Sarah as a gift for her eleventh birthday.
Sarah and Angelina Grimke were born at the turn of the 18th Century to a slave-owning, upper class family in Charleston, S.C.. Kidd writes that at a young age, Sarah witnessed a slave being whipped, and she was so horrified that she developed a temporary inability to speak, which eventually morphed into a stutter that would stay with her for the rest of her life; this was just the first of many interactions that Sarah would have with slavery.
In "The Invention of Wings," when Sarah is given a slave, Handful, as a birthday gift, she is immediately mortified and, much to her their dismay, makes multiple attempts to return Handful to her parents.The rest of Sarah's childhood is filled with similar rebellious acts against slavery, including multiple attempts to teach slave-children how to read–an act which was highly illegal–and a relationship with Hetty that, at a certain point, was closer to a friendship than traditional interactions between a master and a slave.
Angelina Grimke was much younger than Sarah, but followed in her sister's rebellious footsteps. She shared her sister's anti-slavery beliefs and was also extremely unhappy with the Episcopal Church with which the Grimke family associated. At the age of 13, Angelina stated that she did not agree with the pledge that was required to be confirmed into the church, so she refused to say it.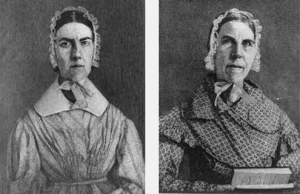 As Sarah grew older, her opinions only grew stronger. None of the men in Charleston understood Sarah's progressive opinions, and it became clear to her that she would never marry. Eventually, drawn to the anti-slavery laws and belief that women could act as religious leaders that were found in the Quaker faith, Sarah moved to Philadelphia to live with the Quakers, soon to be followed by Angelina. They were happy with their living arrangement and involvement with the Quakers, but the Grimke sisters felt that the Quakers were moving too slowly in their activism against slavery. In 1836, Angelina wrote a letter to William Lloyd Garrison, famous abolitionist, journalist, and suffragist, expressing her concerns about the abolition movement, which he then published in an article. The extreme activism that this letter contained upset many Quakers, and even Sarah asked her to withdraw the letter so that she would not be rejected by the Quakers. Angelina refused to do so. When the Grimke sisters' activism finally became too progressive for the Quakers, the sisters moved around the Northeast to work with their fellow abolitionists, leading the women of the abolition movement.
As their involvement grew, Sarah and Angelina chose to voice their opinion that the fight for women's rights was equally as important as the need to abolish slavery. This opinion caused even more of a stir; even the sisters' fellow abolitionists were concerned that the opinions that Sarah wrote in "Letters on the Equality of the Sexes and the Condition of Women," which she published in 1837, were so radical that it would reflect negatively on their movement. Essentially, the Grimke sisters, as two of the first female abolitionist leaders and some of the earliest major American advocates for feminism and gender equality, were the most revolutionary thinkers of their time. Admired by some and despised by many, Sarah and Angelina voiced opinions that others were too afraid to voice or were not progressive enough to even consider, and in doing so, catalysed great change in America.
"The Invention of Wings" is a novel, not a biography, so Kidd altered some aspects of the story. Sarah's relationship with Handful is one of these added details; there are no records saying that Hetty Grimke existed. Though it is recorded that Sarah had a speech impediment, it is not clear that there is any reasoning for this. These additions are the most touching aspect of the novel; Handful's story is a beautiful and emotional account of slavery from the a slave's perspective, and her relationship with Sarah adds a new layer of understanding of Sarah's opinions and rebellious nature.
Kidd's historical novel  is a beautifully composed retelling of the story of Sarah and Angelina Grimke's lives and activism. It is a captivating and inspiring book that I would recommend to all. Most importantly, "The Invention of Wings" serves as a reminder that our society is extremely flawed, and that we must often think outside of the box to notice these flaws and think of ways to interact with the problems that we face. If Sarah and Angelina were to visit the year 2015, they would likely be thrilled to discover that slavery was abolished long ago and that we just celebrated the 100th anniversary of women gaining the right to vote, but they would also notice that we are nowhere near true equality. In our lives, we constantly encounter discrimination based on differences in gender, race, sexuality, religion, and many more aspects of one's life that can differentiate them from others. The inequality in the world influences legal matters like unequal pay, police brutality, and unequal consideration in court, and it also influences social matters such as gender roles and countless other stereotypes.
Sarah and Angelina Grimke are fantastic examples for us all; they were brave enough to tell the world that every single human is equal to the next. 200 years later, we have yet to convince many of our peers that this blatantly obvious fact is true. Every single human deserves to be awarded equal rights. Every single inhabitant of this earth deserves their best chance to succeed in life and to follow their dreams. We, as humans who understand these facts, cannot rest until we finish the job that Sarah and Angelina Grimke started. We cannot rest until every single human is given the equality that they deserve.