Victims Remembered, Shooter Silenced, Families Grateful
Molly Kavanaugh
October 7, 2015
Overland Park, Ks. – While the trial of a hateful man recently came to a close, the families of the victims continue to seek solace in the community that supported them during their darkest, most desperate time. A year and a half after the fatal shootings at the Jewish Community Center and Village Shalom, the families of Reat Underwood, Dr. William Corporon, and Terri LaManno are breaking their silence about the trial of Frazier Glenn Cross, Jr. Cross was found guilty on all counts, including first degree murder, attempted first degree murder, and aggravated assault on Aug. 31 and now faces the death penalty, recommended by the jury. The hearing is set for Nov. 10.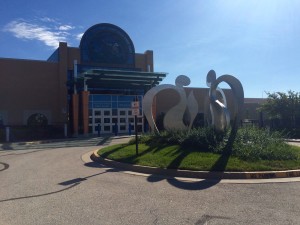 Throughout the court proceedings, Cross made insulting remarks and racist outbursts, often resulting in his removal from the courtroom. Johnson County District Court Judge Kelly Ryan gave Cross numerous warnings about the repercussions his actions may have on the trial itself. Judge Ryan dealt with Cross quickly and firmly, explaining at length what is appropriate to say in a courtroom and what is not. After hearing the edict from the jury, Cross responded with a white power salute.
Though the end of the legal ordeal is in sight, the void created by the loss of the victims cannot be filled by the decision of a judge and a jury. Still, the Corporon and LaManno families desired to express their gratitude to all those who helped them through this process.
"We have witnessed justice in action," the Corporon family stated, according to KSHB. "We are very thankful for the continuing support from family, friends, the Greater Kansas City community and across the globe. Your positive actions and words of encouragement to us and to each other strengthen our belief that love, kindness and understanding will triumph over ignorance and hate. For our loved ones there is no greater legacy."
The LaManno family shared their sentiments. "I thank the people of Kansas City and of the nation for your support and prayers for our causes to make our community and country a better place for all. Remember a small act of kindness causes a ripple that can change the world and make it a better place for all of us," they said in a comment to KSHB. On the one year anniversary of Underwood, Corporon, and LaManno's deaths, their families created "Seven Days to Make a Ripple, Change the World," a project that focused on overcoming tragedies and giving back to the community. This goal is strongly in place today.
As prosecutors explained, Cross wanted to be king. Now, he is nothing. As their families explained, Underwood, Corporon, and LaManno have a legacy. Now, they are eternal.