Highlights of the Jewish Heritage Trip
In March, the juniors and seniors of Hyman Brand Hebrew Academy (HBHA) spent two and a half weeks experiencing a Jewish Heritage trip to Poland and Israel. Each day brought new experiences and memories.
Although the students visited places that evoked profound emotion in Poland, they still were able to also have some lighter, enjoyable moments. While in Poland, the students were given time to walk around the town squares of Krakow and Warsaw. This allowed them to see how the cities have continued to grow and recover since the Holocaust, and students were able to walk through the towns and see the culture through their own eyes.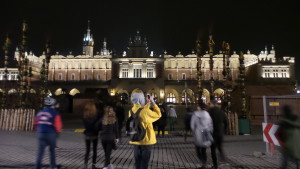 After being in Poland for a week, the students traveled to Israel for ten days. They arrived early in the morning and began their trip right away by visiting the Kotel (Western Wall). Israel was filled with many fun and exciting memories– too many to list. On the first day in Israel, after visiting the Kotel, the students visited the city of Ramla, which is Kansas City's sister city. While in Ramla, students strolled through a shuk (market) , where they became part of the community by eating new foods, learning new words, and being able to use their Hebrew language skills to communicate. This was not the only time the students visited a shuk; they also shopped at a shuk in Jerusalem on a Friday afternoon to see, firsthand, how insane the shuk is when people are trying to buy everything they need before Shabbat begins.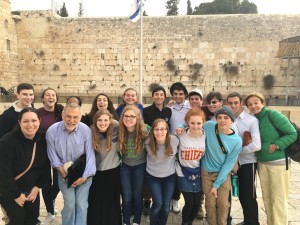 Another part of the trip that was memorable for some of the students, especially for senior Adena Goldberg, was being able to visit an Israeli Defense Force (IDF) base. Goldberg says "it was cool to meet the soldiers that are only a few years older than us. It's so cool to see what they do for their country."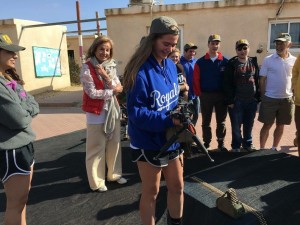 So many memories were made on this trip and the participants will remember their experiences forever.