From Hawaii to New York – Fourth and Fifth Graders Dazzle With State Fair Presentations
Alexis Davis
December 31, 2016
Written by Alexis Davis and Sara Saidel.
Can you name all fifty United States? The fourth and fifth graders at Hyman Brand Hebrew Academy (HBHA) can. In fact, they can sing you a song naming all the states in alphabetical order. The fourth and fifth graders learned this song along with many others for their state fair on Nov. 21. Teachers, Mrs. Nancy Franks, Mrs. Jenny Safir, Mrs. Devra Lerner, Mrs. Jenny Meade, and Mrs. Kelly Reichman helped the students prepare for the state fair. The state fair was a combination of singing, video presentations, and learning. The night was finished off with guests having the ability to visit each student's individual booth that was filled with information about their state.
At the beginning of the evening, the students were led in song by Mrs. Lerner, and Mrs. Meade helped with video presentations of the five regions of the United States The students started off the evening singing "Fifty Nifty," "This Land is Your Land," "Land that I love," "Presidents Rap," and "God Bless America." Not only did the students sing and show a video between each song, but they had dance moves for each song.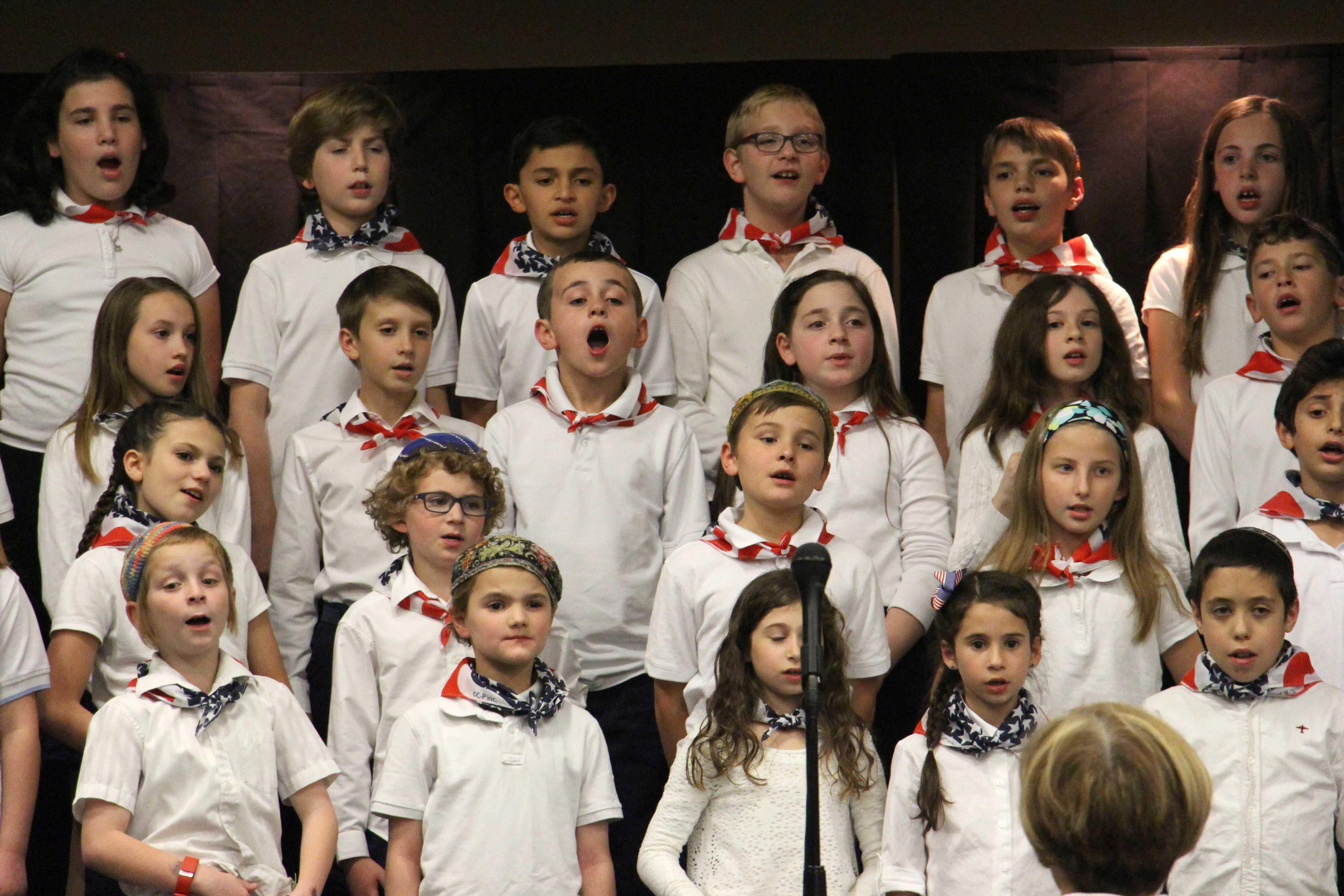 In preparation for the state fair, students broke into five groups. With the help of computer teacher Mrs. Meade, each group created a presentation on one of the five regions of the United States. In the videos, the students spoke about each region and the different states that are in the region. In making these videos, the students were given the opportunity to use the new green screen in the computer lab. Fifth grade teacher Mrs. Franks said "Mrs Meade helped the kids with the green screen. Each of them filmed something about their region and showed a video at the state fair. The kids loved doing it and it went really well"
After their singing and video performances were over, the students went to their state booths. Each student had researched their own state and created an information booklet. With the help of Mrs. Kelly Reichman, the students also made a physical map of their state. At home, the students also made two symbols that represented their state. Finishing off their state booths, each student decorated a hat with symbols of their state. While the students stood at their booths, guests were invited to walk around and learn about all the states.  Fifth grader Ellie Glickman remarks "It was really fun when everyone came and saw our states. We all learned a lot."