HBHA's Lower School Students Race to 100 Miles
Ethan Herman
February 27, 2017
For the past four years Lisa Ryan, Mathematics and Physical Education teacher, has led an after school club known as the 100 Mile Club.  100 Mile Club is a nationwide organization, and many students participate in the club.  100 Mile club started in 1993.  In this club, students run multiple times a week, working towards the goal to run 100 miles from September 6th to May 11th.  When the 100 Mile Club began at Hyman Brand Hebrew Academy in 2013, there were a total of 35 members.  That number has almost doubled with a total of 63 students currently participating.  The students running are very passionate about 100 Mile Club.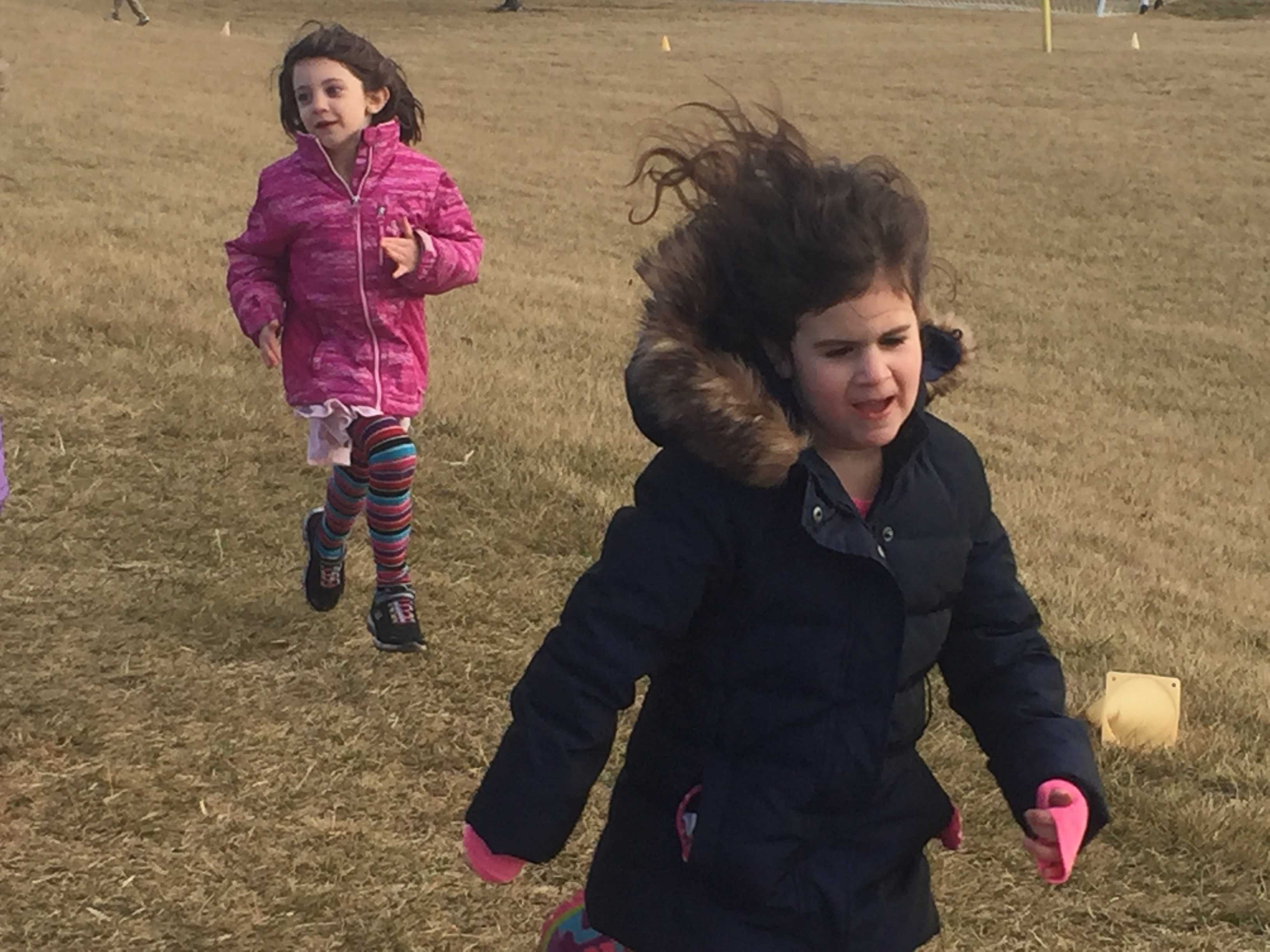 Kindergartener Dahlia Feinberg says she, "loves to run because it feels good."  Last year, third grader Yisroel Sosover ran a total of 209 miles.  The student in the lead this year is Ruby Sokol who has run 141 miles so far.  Once a student reaches 25 miles, they are rewarded with a cool t-shirt in a mini-ceremony in front of the whole club.  
Kindergartener Rhys Pabst says," I like 100 Mile Club because Ms. Ryan gives us prizes."
"Lisa Ryan says,"My favorite part is seeing each 100-Miler reach their 25 miles, because that is when they earn their first incentive prize. My second favorite part is seeing the serious 100-Milers run and run and run.  They set goals and try to reach them" continued Ryan."  100 mile club is a great club to have at HBHA.