HBHA Blood Drive Draws in both New and Returning Donors

Gabrielle Abrams
February 28, 2017
On Friday, Jan. 20, Hyman Brand Hebrew Academy (HBHA) hosted its annual blood drive. Students, faculty, and members of the community were invited and encouraged to donate blood in the Jewish Community Center (JCC). The drive was held by the Community Blood Center of Greater Kansas City as it has been for the past decade at HBHA.
HBHA Upper School Principal, Todd Clauer, and an HBHA junior who chose to remain anonymous, participated in this year's blood drive. Clauer is an returning blood donor, having donated 24 times in the past, equivalent to at least 3 gallons. This was the first donation experience for the junior.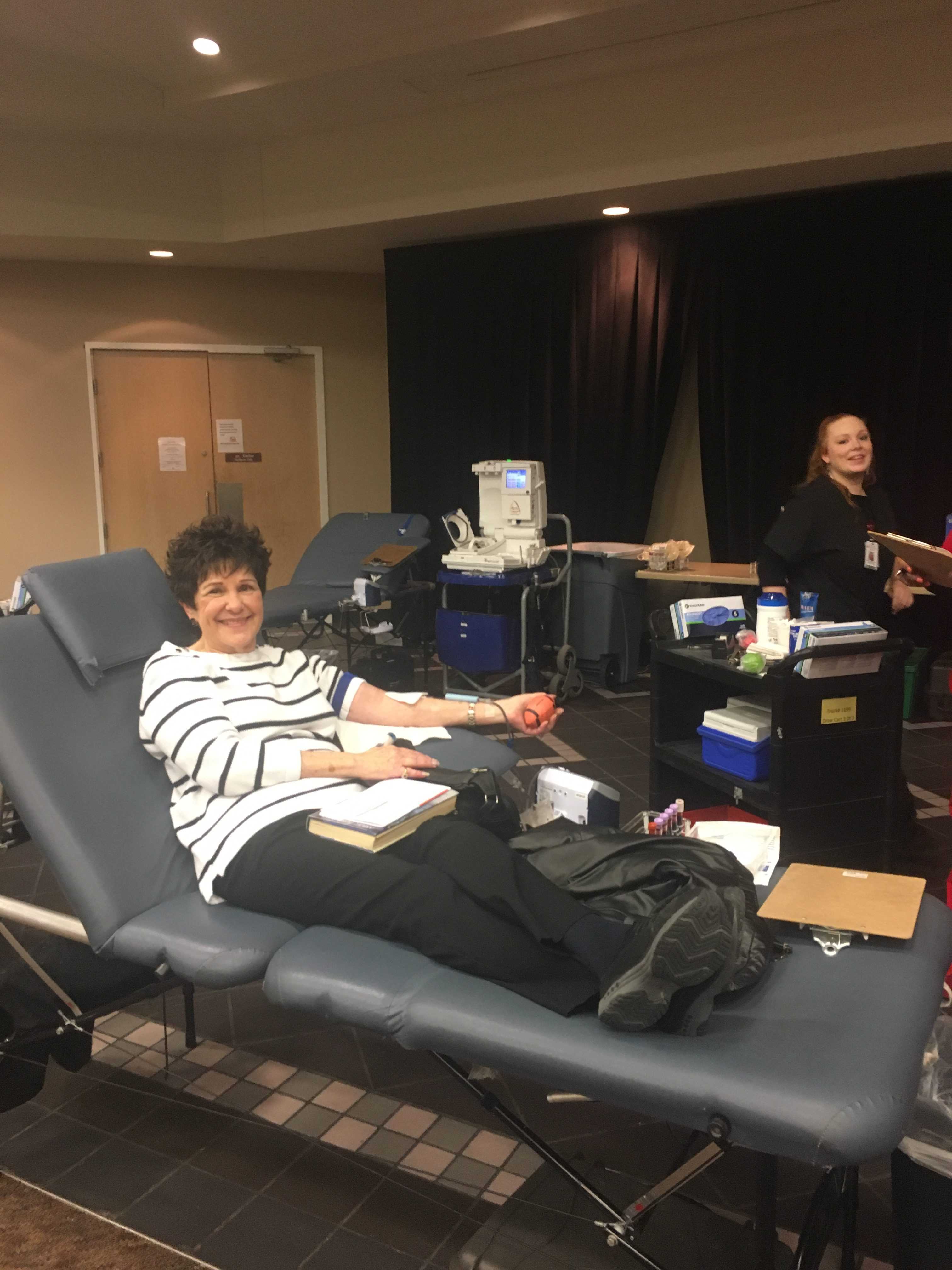 Clauer remarked that donating is, "the right thing to do – a simple way to help those with significant health problems." According to the American Association of Blood Banks, one pint of blood (the approximate amount taken per donation), can save up to three lives. Clauer's quarterly donations for the past many years have potentially saved up to 69 people from ailments that require blood transfusions.
The junior recognized that blood donation is, "a simple mitzvah (commandment in Judaism)." The student felt comfortable throughout the entire donation process with the Blood Center staff on hand. Every aspect of the situation was explained to them ensuring that they felt safe and comfortable in the environment.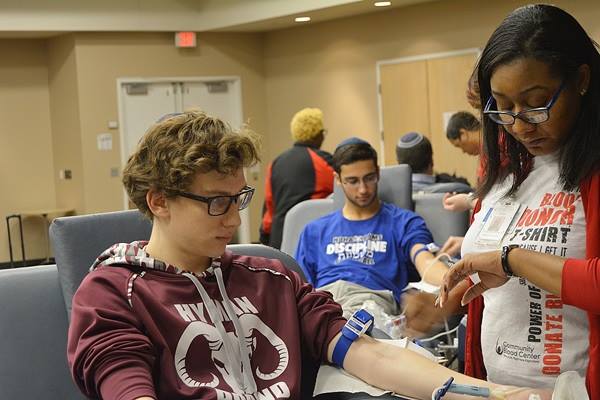 The junior faced a minor health scare after finishing giving blood, but she was surrounded by staff that, "really wanted to make sure I was okay and were there to help me right away." When asked if this health scare would deter the junior from future donations, she enthusiastically responded that she would, "absolutely give blood again!"
The junior was amongst seven other first time donors at this year's blood drive, along with 28 experienced blood donors. A total of 26 units of blood were collected.
HBHA will continue to save lives one pint at a time by hosting the blood drive for years to come.
Visit savealifenow.org to find information on where to donate blood in the Kansas Ctiy Area.