Staying Stress-Free as a High School Student
Sara Saidel
March 21, 2017
Research shows that 25% of teenagers suffer from anxiety. It is  no secret that stress pollutes most of our daily lives. With a combination of school, friends, family, and jobs on the side, it is common for students to feel like they have no time to focus on themselves. Even though there is no permanent cure for stress and anxiety, there are many methods that can make the school experience easier.
Exercise is one of the prime ways to reduce stress. Studies from Anxiety and Depression Association of America (ADAA) show that exercising daily can help with sleep, improve concentration, and can help teenagers to be as efficient as possible. Working out regularly has been shown to stabilize negative moods and improve self esteem. Exercising is especially useful when stress and anxiety have been preventing your ability to concentrate, and it helps maintain energy throughout your busy day.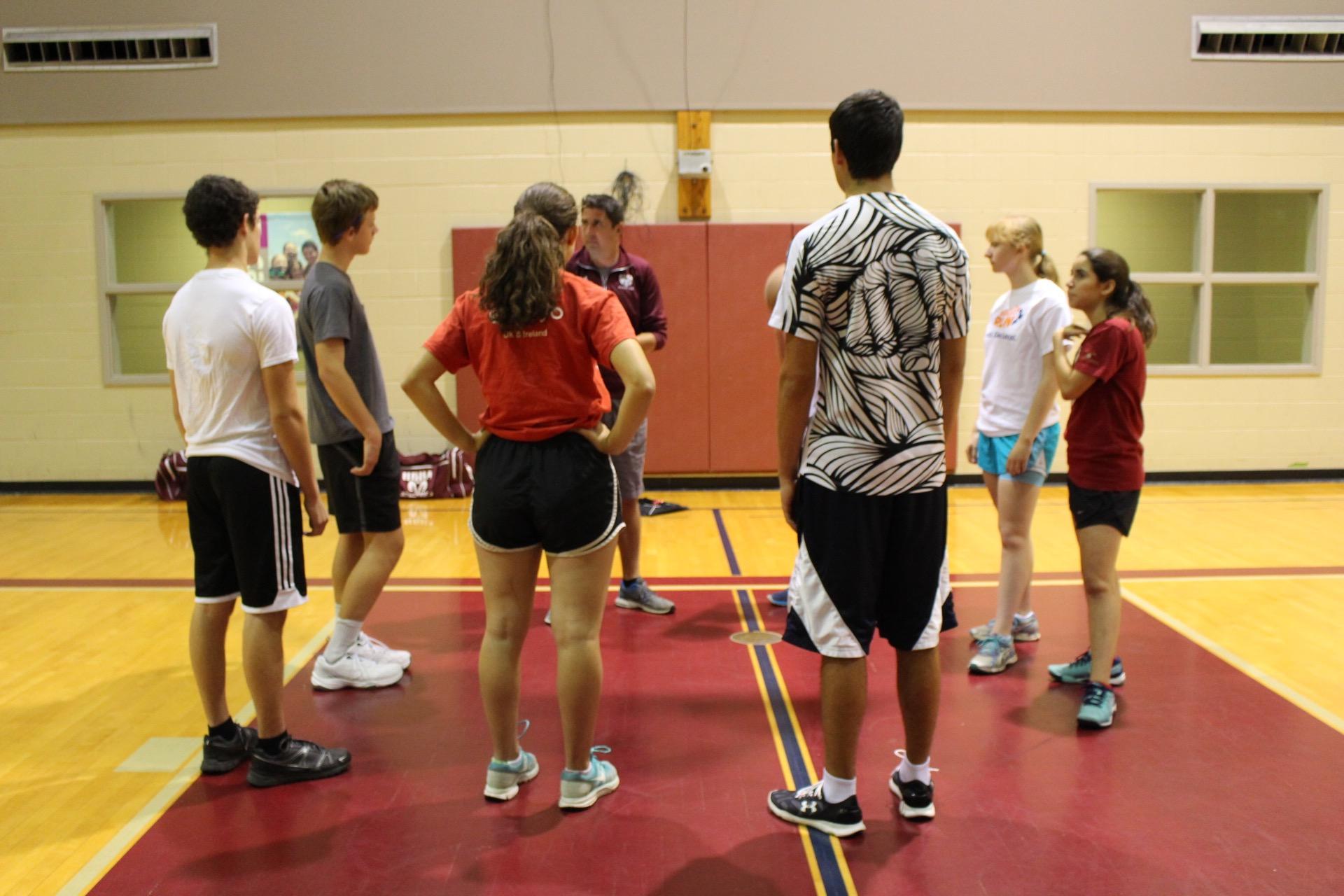 Another benefit of exercising and staying fit is that when you do so, your brain produces chemicals called endorphins which make you feel happier and reduce anxiety. According to the ADAA, working out for just five minutes has been proven to "stimulate anti-anxiety effects."
Meditation is another method to calm yourself down in a stressful situation. Meditation can be practiced anywhere, whether it is at home before starting your homework or even in class before a test. According to the Mayo Clinic, the main goal of meditation is to be able to focus your attention and get rid of jumbled thoughts, leaving you in a state of peace.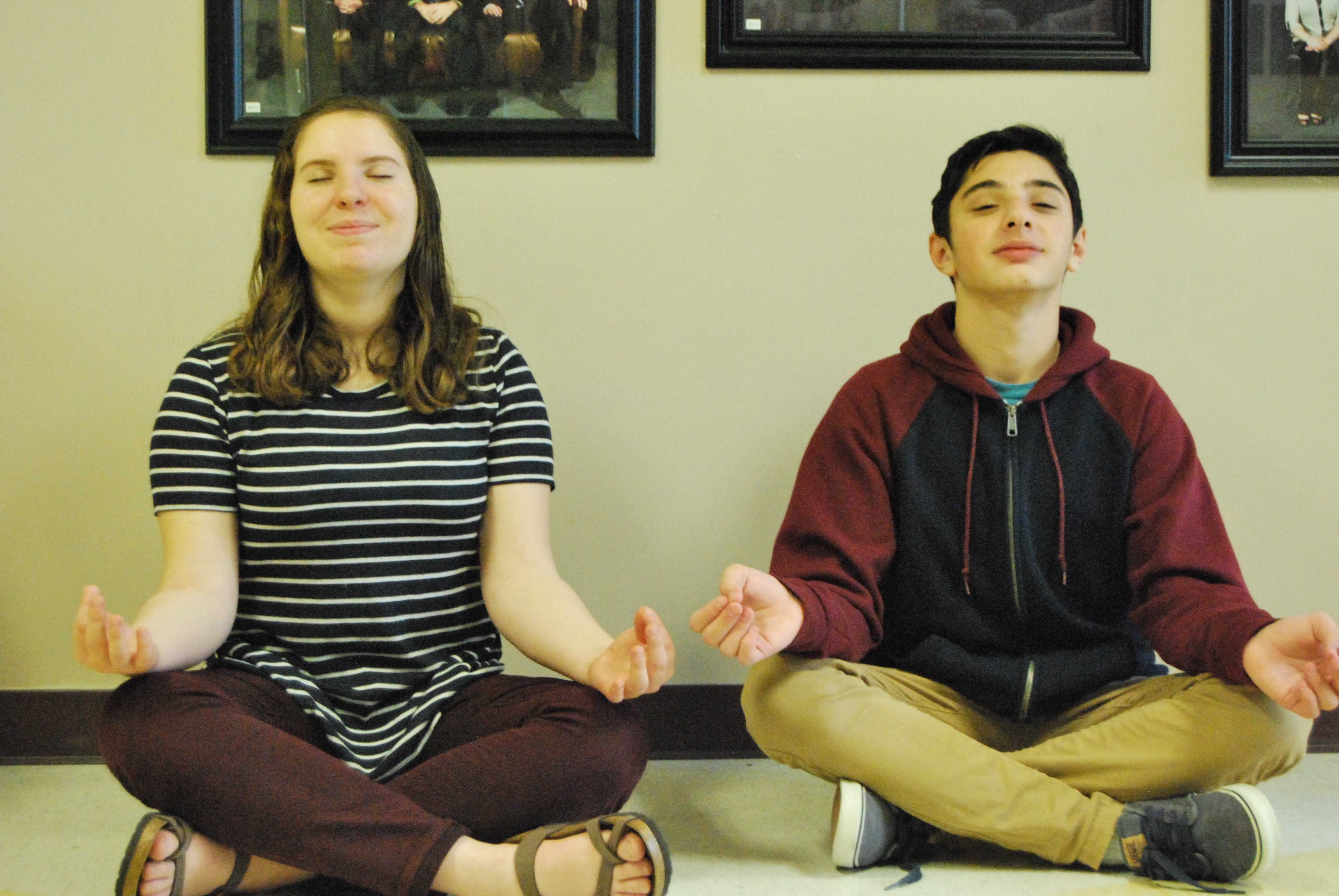 There are many different types of meditation that might be helpful for teenagers and students. Guided meditation is when you meditate in response to either a trained professional or a tape. (For some nice guided meditation, download the app Pacifica or Insight Timer). In Mantra meditation, you repeat a word or phrase to prevent distracting thoughts or to stay calm. This method can be helpful before a test or to stay focused while doing your homework. The easiest type of meditation is as simple it gets: Breathing! Slowing your breathing can help you breathe more efficiently and relax.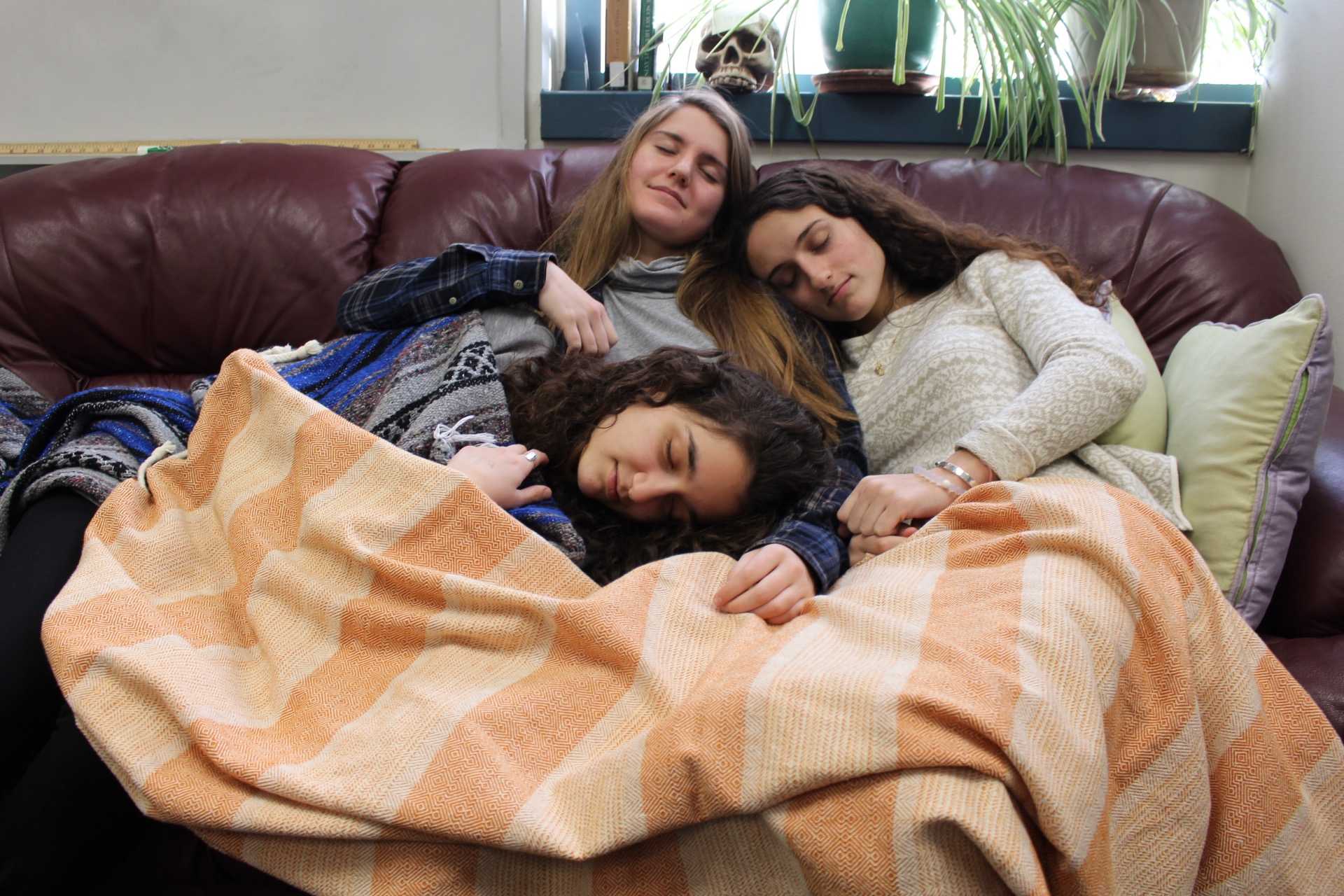 It is well known that teenagers value sleep almost as much as they value food, but feeling stressed or anxious can often get in the way of that much-needed snooze. When having trouble falling asleep at night, it is a good idea to set some ground rules for a bedtime routine. Teenagers have a lot of homework, but it is good to have a small break between finishing your homework and going to sleep whenever possible. It is also important to make sure your bedroom is ideal for sleeping; keeping your room cool, dark, clean, and quiet, without any technology within your reach can help relax your mind and keep it off of schoolwork.
Stress and anxiety are part of life, and anyone who has gone through high school knows it does  not stop there.  Luckily, there are so many ways to keep it under control so you can have an efficient and functional work life, while also getting in some "me-time."