The Daddy Daughter Dance: A Night Full of Fun and Memories
Mirra Goldenberg
May 9, 2017
What do you get when you combine dads, daughters, and dancing? The simple answer is the annual Daddy Daughter Dance held in the JCC'S Social Hall on Feb. 26, 2017. Hyman Brand Hebrew Academy (HBHA) daughters of all ages are welcome at this event, accompanied by their fathers. This is no ordinary dance. Rather, it is an opportunity for dads and daughters to have a ball on the dance floor, creating long-lasting memories among the HBHA father-daughter community.
Eighth grader Basha Baran has attended the dance since she was in sixth grade, and she says that this year's dance was "well organized and fun!" Aside from the dancing, there were several games and competitions featured throughout the room, some of which included limbo, hula hoop, and musical chairs. There were also some newer activities like a photo booth and arts and crafts. Eighth grader Anna Clauer took home the limbo competition championship, as she has in prior years. Some enjoy the games and activities, while others cherish the special time they spend with their dads.
"My favorite part is being able to spend time and dance with my dad [while] also being able to hang out with my friends," Baran noted.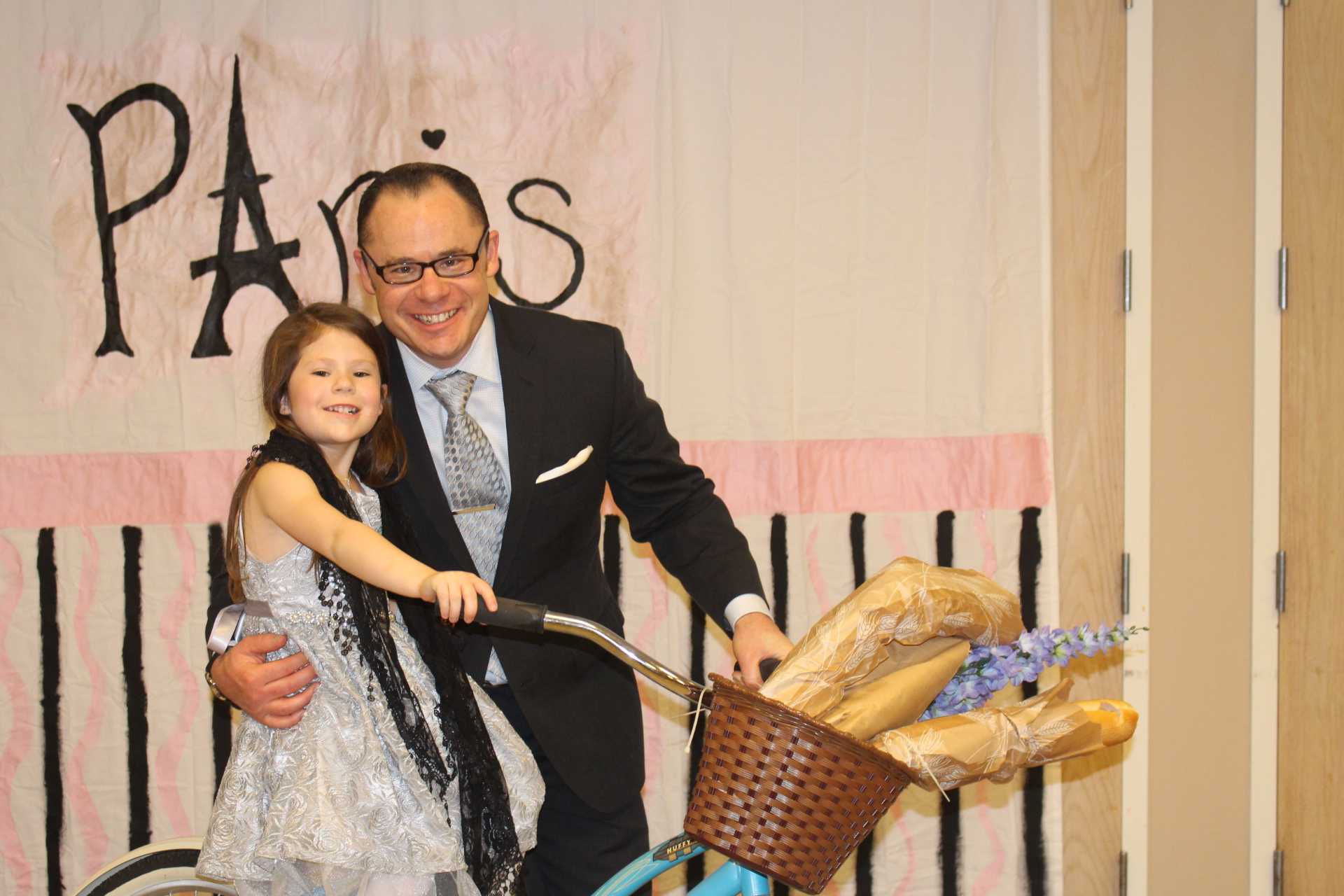 The Parent Teacher Organization's (PTO) dedication and hard work make the annual event possible. From calling the DJ to ordering the desserts, the PTO never fails to hit their mark in planning and executing this memorable night. Jasmine Kaplan, an HBHA parent and member of the PTO, says "my hope is that the girls remember each and every year['s] Daddy Daughter Dance] as a special night with their dads and friends."