Creative Model Seder Gives Students a New Passover Experience
Ayelet Schuster
May 24, 2017
Hyman Brand Hebrew Academy (HBHA) middle and upper school students participated in a Passover model seder on April 4th. Instead of covering the whole Haggadah, the seder covered parts teachers found interesting in the Haggadah through creative presentations.
Director of Jewish Life Zohar Flacks wanted to create a model seder that was different from what students have participated experienced in the past. Flacks  worked with General studies and Jewish studies teachers to select sections of the Haggadah to teach in a  meaningful way. At the seder students sat with their family groups. Families are groups of students made up of one student from almost every kindergarten to 12th grade.
The first presentation was lead by  upper school student council members Eliana Schuster, Eliana Saidel, Alexis Davis, and Josie Safir, who created an order of the seder memory game in which the cards were flipped over and students had to match a picture with the Hebrew word for that step in the order.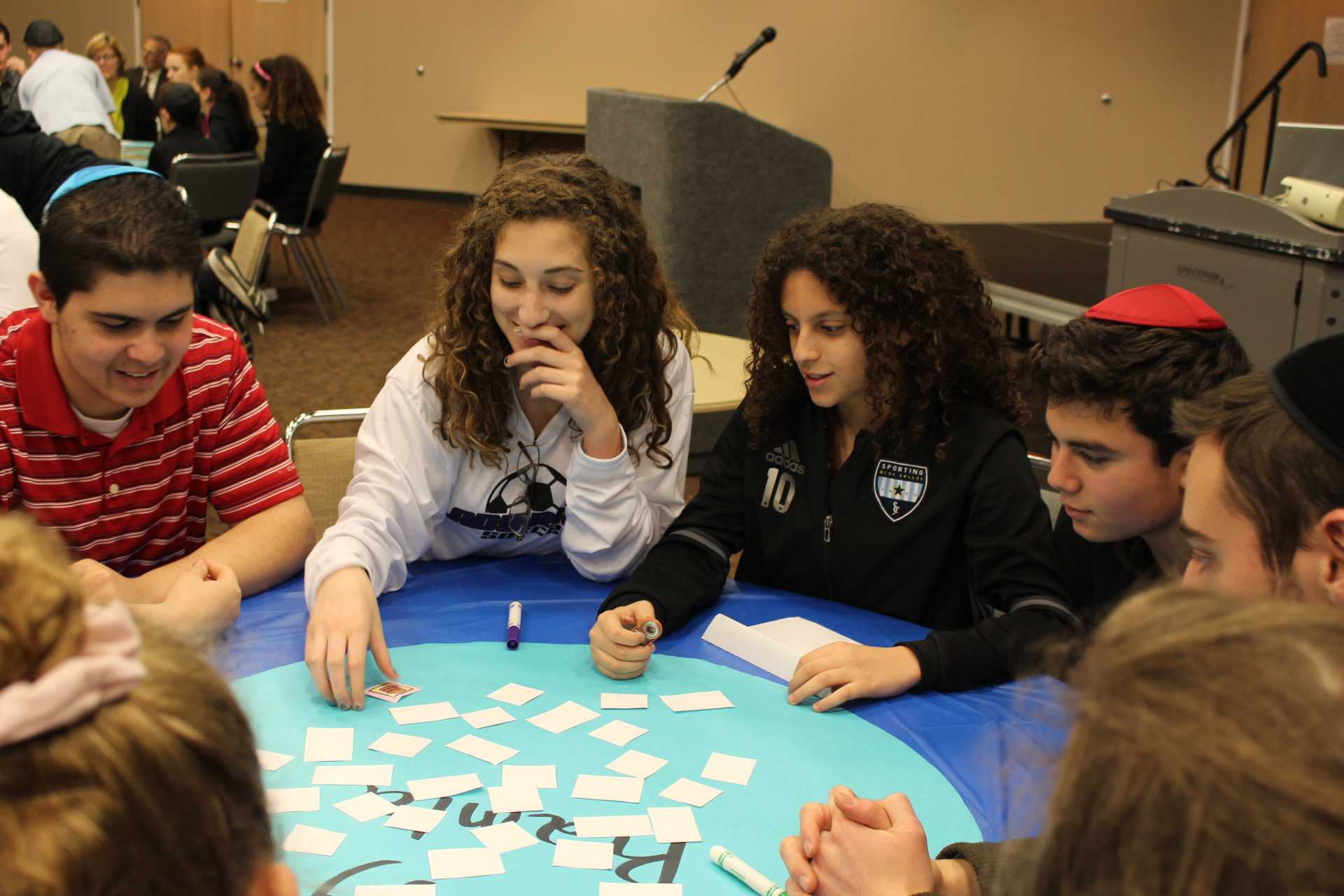 Next, Flacks and Hebrew Teacher Michal Cohen lead a matzah taste test in which students tasted four brands of matzah and tried to guess which brand each piece was. Flacks also had each table come up with their own ten plagues of social media.
Gina Renee, English Department Chair worked with the upper school cinema literacy class to make a video about the four sons.  "I picked the four sons because I knew that I wanted to get the students involved…in my Cinema Literacy class we talk about shots and angles and different types of camerawork and editing techniques, so I thought it would be fun if I just used the kids in my Cinema Literacy class and we came up with a way to make a movie about the sons" said Renee.
Josh Goldberg, Social Studies Department Chair, led a discussion about the meaning of the prayer Vehi Sh'amdah. "I chose Vehi Sh'amdah because of its historical message. I wanted to highlight the cyclical nature of history and how Jews perceive themselves in the milieu of history. I gave a short interactive talk and then utilized the power of the song in its traditional manner because I believed that it would resonate powerfully and be the exclamation point in and of itself." said Goldberg.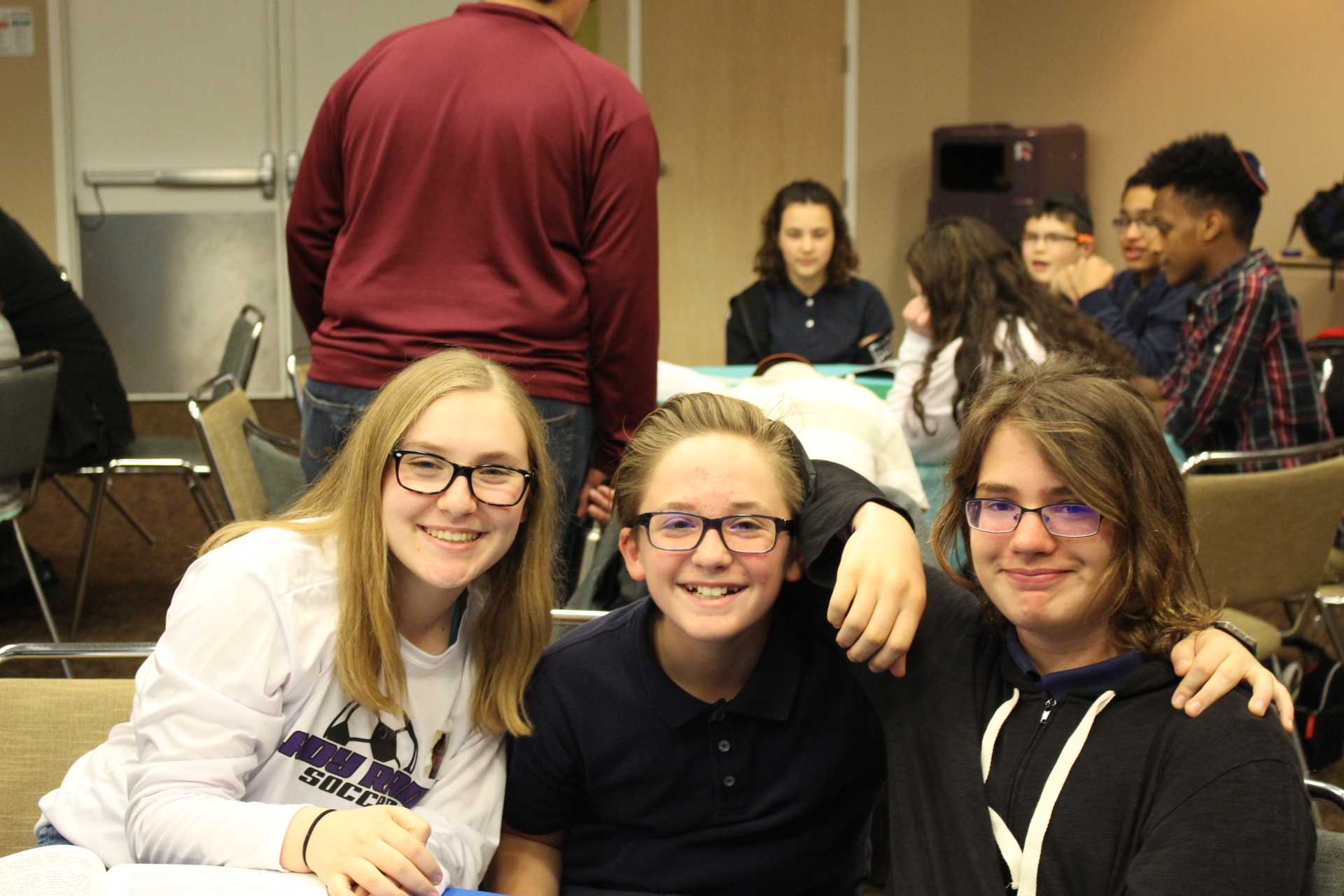 Micah Margolies, English, math, and drama teacher, had everyone think of their personal Pesach, matzah, and bitter herb. "I wanted to help personalize Passover for everybody. Therefore, I asked all students to think of symbols from their own lives to represent their strengths, areas where they were helped by others, and a difficult time in their lives," explained Margolies. "My hope is that each person came away from the Model Seder thinking about what Passover means to them personally."
"I enjoyed watching the video because it was fun and informative" explained freshman Mirra Goldenberg. "I also thought the matzah taste test was a creative idea…because I got to see my family work together to figure out each type of matzah."
This year's model seder brought different insights on the story of Passover, and gave students the opportunity to participate in a different style of seder.