Balancing Ballet and School Keeps Dancers on Their Toes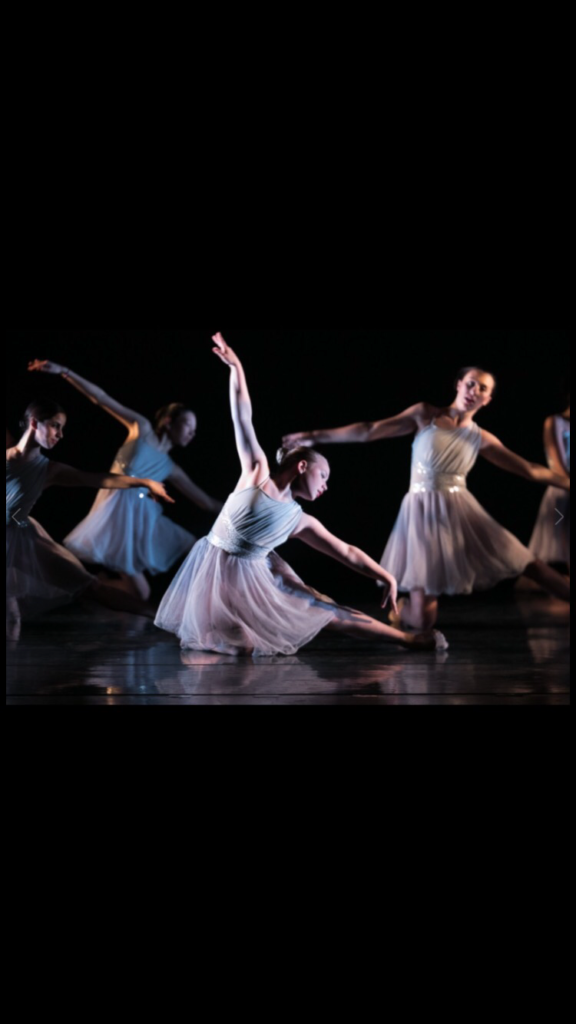 Kayla Goldenberg
November 24, 2017
"On Monday it's an hour and a half, Wednesday it's four, Friday it's three and a half, and on the weekend it's three." says Senior Mia Velasquez. Totalling twelve hours a week, this is the norm for a full time dancer. Adding jazz, tap, and ballet on top of their regular academic course load, student dancers have a lot on their plates. Student dancers have the biggest balancing act to carry out, so how do they stay on pointe?
Hyman Brand Hebrew Academy (HBHA) educates twelve, full-time student dancers: Senior Mia Velasquez, freshman Bree Katz,  seventh-graders Agam Gur-Esh, Gabriella Granoff, Charli Ernstein, Abby Gold, Annie Fingersh, and Marin Smith; and sixth-graders Ellie Glickman and Rose Wasserman. Velasquez has been dancing for the past three years at Crescendo Conservatory in Overland Park, Kan. Katz has been dancing since she was two years old at Legacy School of the Arts and recently transferred to Westside Dance Company in Overland Park, Kan. Gur-Esh dances her day away at the Kansas City Ballet, Johnson County. The J Encore School of the Arts teaches nine of the twelve dancers; Granoff (nine years), Ernstein (ten years), Gold (seven years), Fingersh (seven years), Smith (ten years), Glickman (nine years), and Wasserman (seven years). Each of these girls live on tight and well-thought out schedules to keep their lives in order.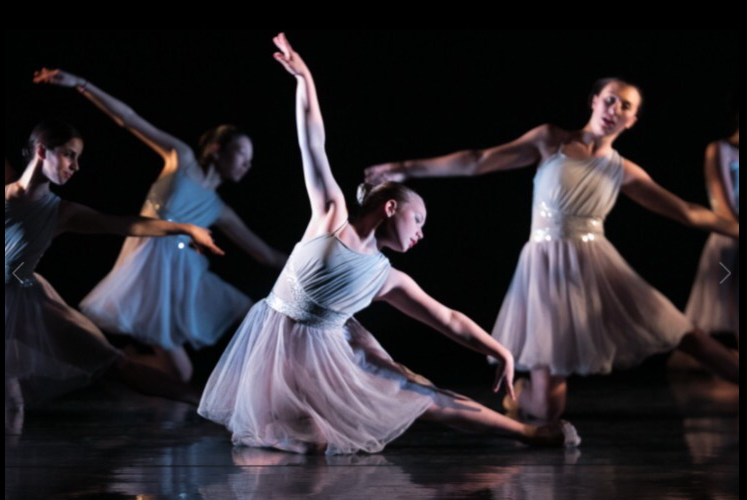 "I tried to work it out this year so I would have days in between [my lessons] for when I could get my work done." Velasquez only dances on Mondays, Wednesdays, and Fridays. So, on the remaining days of her week she gets the majority of her school work done. In addition, on Mondays, Tuesdays, and Wednesdays, Velasquez has a study hall first thing in the morning during which she conveniently sets aside time to work on homework. But even with a study hall, Velasquez's two Advanced Placement (AP) courses always keep her on her toes, as they are fast-paced and never take a break.
Katz, like Velasquez, uses her study hall to catch up on work. "The craziness works for me, I guess." Katz has says that being on her tight schedule has kept her on top of her work, and her grades have been at an all-time high.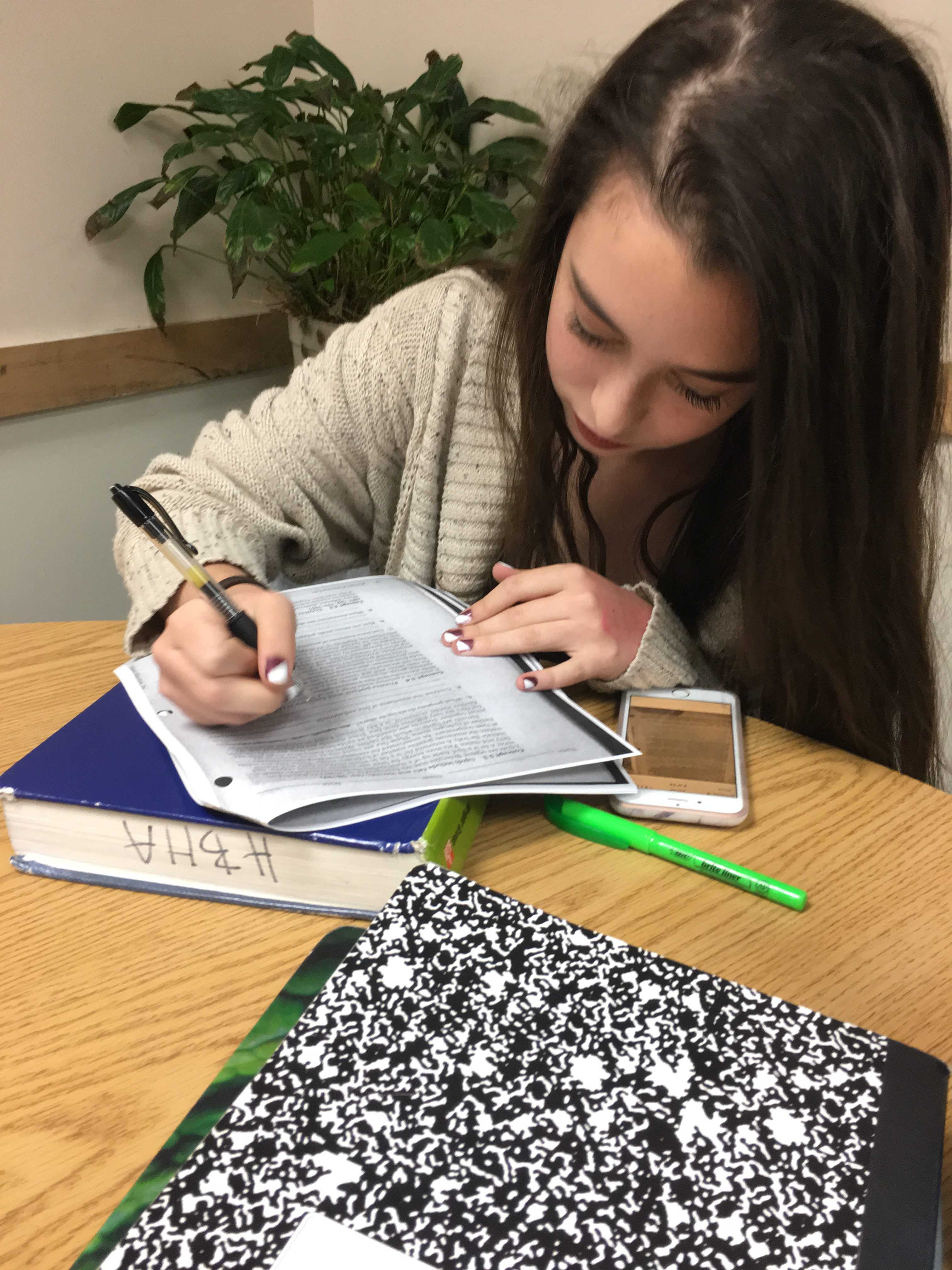 Being in middle school, however, is a much different story than being a student dancer in high school. Gur-Esh "usually [does not] get too much homework, but [she] still goes to bed at ten or later." Though it leads her to average seven hours of sleep each night, Gur-Esh still sees dance as one of the most important things in her life.
School and dance cover the majority of a day's work. Student's participate in outside activities and work to manage their sleep and home life.

Velasquez gets home around nine each night, eats dinner, and goes straight to bed. "Sometimes I need to put things off until my study hall in order to get enough sleep. And I usually don't have enough time for a full meal before class or an appetite after, so I eat a large snack in between my classes."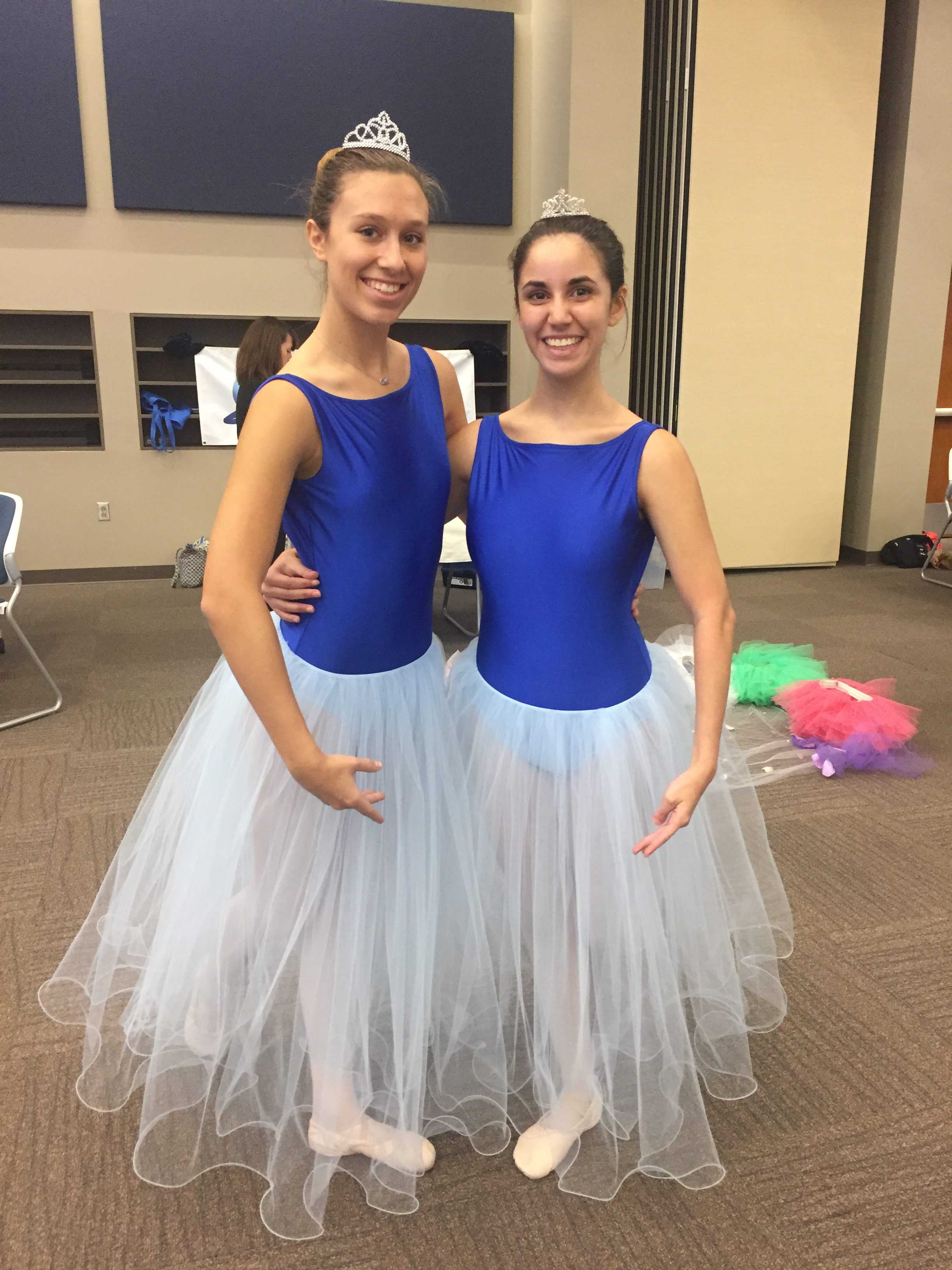 "In total I dance twelve and half hours a week." says Katz. Even with so much of her time after school taken over, Katz makes time to be active in her BBYO chapter and serve on its board as Vice-President of Judaism and Community Service. She even does her own conditioning outside of the studio.
Gur-Esh sets aside her Saturdays to be with her friends. "Saturday is my break to hang out with my friends."
A lot of work and planning go into being a dancer. When asked if she would ever give up dance if her course load got too heavy, Velasquez responded, "I would consider if it really impacted my grades, but I love dance. I would never want to give it up."
"I think it is worth it to dance," says Gur-Esh. "It teaches you beautiful kinds of dances and [it is] really cool to learn these kind of skills. I really really love dance, I always like getting in the dance mood when I'm dancing because it makes me so happy!"
Even with the loss of sleep, busy schedule, and the overall pressure dance places on a student, so many positive things come out of it.
"Dance has provided me with great discipline." says Velasquez. "It also has over time improved my posture because in dance there are particular ways you are supposed to hold yourself. You keep your chin up, and legs and arms long and light."
Katz remarks "[dance] relaxes me, distracts me, and I get to see some of my best friends everyday while doing what we love."
Life is a balancing act no matter the activity. Whether it is basketball, piano, or dance, it is a game of give and take. In the end, it is all about students pursuing their passions.