She's Not In Unless He's Out: Wonder Woman Star Gal Gadot Won't Make Sequel Unless Producer Quits
Sagi Rudnick
December 8, 2017
Illustration in slider by Tehilla Siboni.
Israeli "Wonder Woman" actress Gal Gadot is taking a stand against sexual harassment of women. She reportedly will not agree to make a "Wonder Woman" sequel unless producer Brett Ratner resigns in light of sexual harassment allegations against him.
On Nov. 2, the day after these allegations were brought, Warner Bros., the entertainment company producing "Wonder Woman," cut ties with Ratner. They did this by removing him as a producer on its major upcoming project, The Goldfinch. Ratner is an influential director and producer at Warner Bros., known for directing the Rush Hour film series, "The Family Man" (2000), "Red Dragon" (2002), "X-Men: The Last Stand" (2006), and "Tower Heist" (2011). He was also a producer on the Fox drama series "Prison Break," the comedy "Horrible Bosses" (2011), and its 2014 sequel.
"In light of the allegations being made, I am choosing to personally step away from all Warner Bros.-related activities," Ratner said in a statement. "I don't want to have any possible negative impact to the studio until these personal issues are resolved."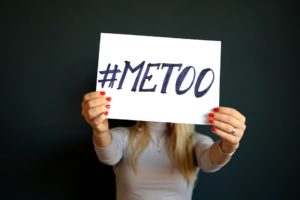 Because of her role in Ratner's departure, Gal Gadot has proven herself to be a role model for young girls and teens. "She has shown that she stands by her principles," said Susie Hurst, Adolescent Specialist and Channeling Healthy Adolescent Interaction (C.H.A.I. ) program director at Jewish Family Services of greater Kansas City.
Hurst compares women and girls' hesitancy to speak out against sexual assault to bullying, because the reactions in both instances are similar. The victims "don't want to speak up because in their eyes, it will only make it worse, more attention will be drawn to them, and they just want it to go away." She also says that keeping quiet can come from a place of fear.  
When actors in TV shows and movies publically involve themselves in social justice, they resonate as "superheroes" in real life. "She's [Gadot] portraying this strong, powerful woman on TV, and now she's showing that she truly is in real life [too] ," said HBHA freshman Nina Baran.
Baran added that "we look up to celebrities as role models, so it's important that these people with really powerful roles in our lives speak up about the important things going on." According to Baran, Gadot understands that if "Wonder Woman" is to be considered a female-empowering movie, it shouldn't have "some jerk, some creep" who sexually assaults women in charge of producing the movie. "We have to actually take action," said Baran.
Gal Gadot is not the only woman in the entertainment industry who has had to deal with sexual harassment. In fact, a viral movement has sprung up from the sexual abuses occurring in Hollywood which, until recently, have not been subject to major scrutiny. #MeToo spread as a hashtag on social media in Oct. 2017 to denounce sexual assault and harassment in the wake of sexual misconduct allegations against film mogul Harvey Weinstein. The phrase was popularized by actress Alyssa Milano, who encouraged women to tweet it to publicize their experience of sexual harassment. Since then, millions of people have used the hashtag to come forward with their experiences, including many celebrities.
While Warner Bros. has not indicated any intention to bring Ratner back on to any of its projects, including the "Wonder Woman" sequel, Gadot has clearly drawn a line in the sand. With Ratner stepping away from Warner Bros., Gadot emerges victorious in her quest to raise awareness regarding the current wave of sexual assault allegations. She remains signed-on to portray Diana in the highly anticipated "Wonder Woman" sequel.