Danica Roem and Other Minority Leaders are Victorious in Off-Year Elections
Gabrielle Abrams
December 11, 2017
Election night, Nov. 8, 2017 was more than a routine change of power. It marked a historic night for LGBT Americans and other minorities as several female, transgender, and members of racial and religious minorities were elected for leadership roles that had never seen such diversity before.
One of these victories came for Danica Roem, a transgender woman, who defeated incumbent Bob Marshall for a seat in the Virginia House of Delegates. Roem is the first openly transgender person to serve in a state legislative body. Her political platform is centered around solving infrastructure issues, supporting the Va. public school system, and improving the quality of life for all people, including her LGBT constituents.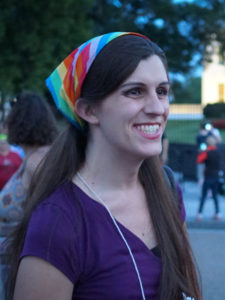 In her victory speech recorded on YouTube, Roem said that "this election must prove nationwide that discrimination is a disqualifier" and addressed the need to "champion inclusion, champion equality, and champion equity."
Roem's victory was exemplified further due to Marshall's opposition to transgender rights – something that inspired Roem to begin her campaign. Marshall's conservative beliefs include laws that regulate which bathrooms transgender people use. He also received a $20,000 campaign donation from Sean Fieler, a N.J. hedge fund owner, who opposes transgender rights. Marshall refused to debate against Roem in a candidates' forum sponsored by the NAACP.
Significant victories also came for Andrea Jenkins of Minneapolis, who became the first openly transgender person of color elected to public office, Ravinder Bhalia, the first Sikh mayor in the state of N.J., amongst other leaders who earned positions in their communities' as mayors, school board members, and legislators alike.