Slider photo by Colin Bridgham.
The alumni of Hyman Brand Hebrew Academy (HBHA have always been up to exciting and new things. Whether it is pursuing advanced education, a new career, or visiting HBHA often, alumni are living exciting lives with new things to share every time they visit their alma mater.
Adena Goldberg, class of 2016, is a sophomore at Tulane University in New Orleans, La. Goldberg's declared major is political science and public health. Recently, Goldberg was offered a unique opportunity to intern for the organization Marrow Life Bone Marrow Registry that focuses on curing and treating blood cancer with the assistance of bone marrow donations. Learn more and get registered here. As her campus' coordinator, Goldberg is responsible for getting the word out to her campus about registering to donate bone marrow. Even with being away from the halls of HBHA for just shy of two years, Goldberg is already doing exciting and meaningful work in her new community.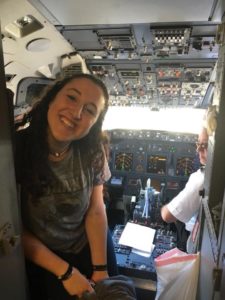 Maggie Herman, class of 2011, was also a Tulane Green Wave but has now settled into a career further north. Today, Herman is working for U.S. Senator Mark Warner (D-VA) where she is the legislative correspondent for health care and education portfolios. "I do a lot of things — every day is different." says Herman. "Often my days include meetings with constituents and lobbyist on various bills or issues. I also respond, on behalf of the Senator, by phone and email to constituent inquiries related to health and education items. I help the Senator stay up-to-date on developments in my legislative areas by writing memos, consulting with policy experts, and working with other federal and state governmental agencies. I have also gotten to help draft some of his floor speeches and hearing questions, which is pretty cool." With only five months on the job, Herman has been able to gain experience that could take her far with her degree in public health and political science. She is looking to stay within the intersection of health and public policy in the near future.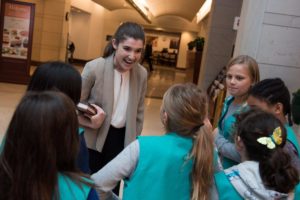 While some of HBHA's alumni have been pursuing careers and leadership in public health and politics, other graduates have been more focused in the business world.
Ben White, class of 2010, is now pursuing a career in business through his current job working in business development for a nonprofit startup called Onward Financial. "We've developed a platform that helps low-income workers save money and avoid harmful payday loans."  White started this role about nine months ago when he was working with a nonprofit called United Way. When he met Onward Financial's founder, Ronnie Washington, he volunteered for the nonprofit for about two months before convincing Washington to hire him as his first full-time employee.
What White loves the most about his work is that it is mission-focused. "For many hard-working Americans, finances are so tight that one small emergency can send their lives into a tailspin. Every day, I get to work to help people who are left behind by the mainstream economy, and help people build better lives for themselves." Onward Financial's goal is to offer their services to every working American. With that number totaling at least 150,000 Americans, White and his team have their work cut out for them, and notes that he is determined to make it happen.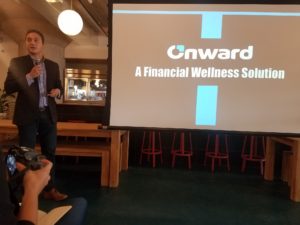 Shifting from business to writing, Jonathan Arlan, class of 2005, published his first memoir in Feb. 2017. "Mountain Lines" is about my journey through the French Alps," says Arlan. At age thirty, he decided to "leave a boring career behind to travel alone." So far, Arlan has been featured in the Kansas City Star and held book signings at Barnes and Noble and L.L. Bean. In an interview, Arlan revealed that a second book is in the works, but nothing is yet confirmed and he is taking a trip in a few months to Iceland. Arlan is primarily focussing on promoting his book and getting through the next year smoothly. "Where do I see myself in the next five years? I couldn't even tell you what I'm doing next week!" Arlan said that he likes to focus on what he is doing in the now and take things one day at a time.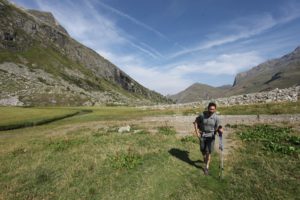 Alumni spread out into all spectrums of work, but some decide to return to their roots and come back to HBHA. Shira Zigler, class of 1995, has returned to the halls of HBHA and is a para in the Lower School, grades kindergarten through fifth. "My Job," says Zigler, "is to give certain students the extra help they need to be successful in the classroom." After graduating from Washington University in St. Louis, Zigler lived in Chicago for several years and in 2011 moved back to her hometown with her husband Scott Zigler and their daughter Orli. Now, Zigler's daughters Orli, class of 2027, and Raya, class of 2030, are both enrolled at HBHA.
"Being back at the academy feels right. My kids are here, my work is here, I feel at home at HBHA." Zigler explains how she could not be happier teaching at HBHA.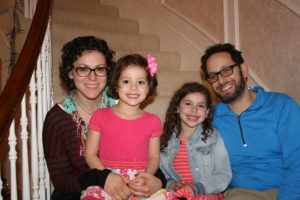 From work on Capitol hill to returning to the halls of HBHA, this is only a taste of what HBHA's alumni is doing. With a large Senior class for the 2018 year, there is a great scope of students' plans after graduation. What will the alumni do next, what is their next move on their paths away from HBHA?