Students and Alumni of Hyman Brand Hebrew Academy (HBHA) have been creating and working with pro-Israel groups to educate about and be involved with Israel advocacy. The organizations StandWithUs and American Israel Public Affairs Committee (AIPAC) bring together diverse opinions and ideas to inform about issues facing Israelis and Jews, teaching them how to deal with controversy in their everyday lives.
Senior Kayla Goldenberg is one of 89 teens nationally serving as interns with the organization StandWithUs,  a pro-Israel education and advocacy organization that was formed in 2001.This is the 11th year of the organization's high school intern program, and she is the first ever Kansas Citian to participate. She says that the goal of the program is "to bring educational, objective programming to students and all people about Israel."
Goldenberg has been planning and executing programs for HBHA middle and high school throughout the semester. She has led 3 programs for the middle school in which she gave "an overview of Israel's history from the Torah times (pre temple) to now" says Goldenberg. "It's supposed to give them a foundation for future learning and to ease them into understanding."
For the high school, Goldenberg ran a presentation on "combating anti-Zionism and anti-Semitism on social media and how the two connect…helping people to understand what the negative things are and an intro of thought to what you could do to stop it" explains Goldenberg.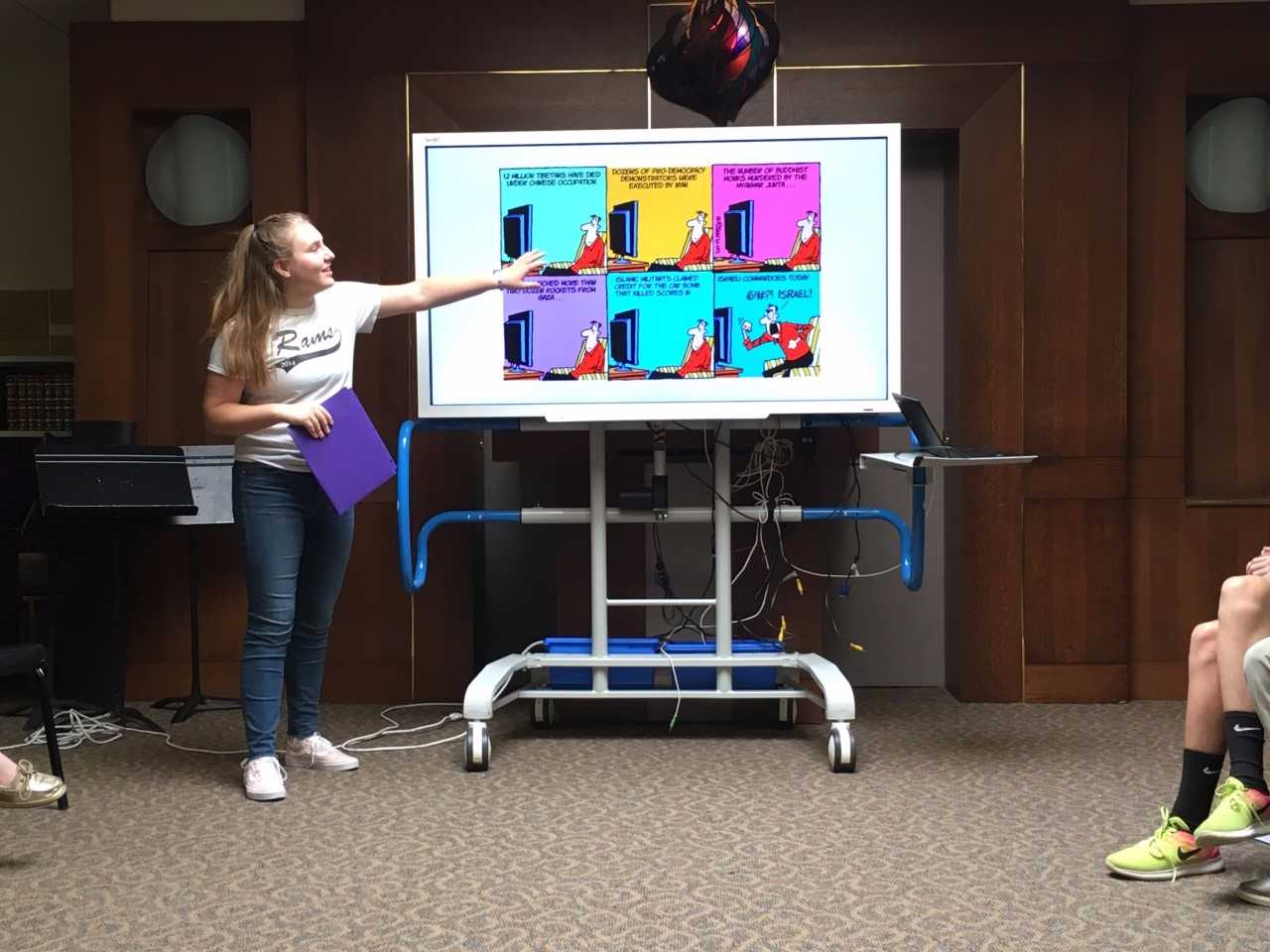 Sophomore Gavi Glickman is the Vice President of Israeli Affairs for his youth group chapter, Kansas City United Synagogue Youth (KCUSY). Through his position, he has been working to create a youth delegation to AIPAC's policy conference this year. AIPAC is a lobbying group that has been advocating for pro-Israel policies to the Executive Branch and Congress of the United States since 1963.
Glickman's father has been attending the AIPAC conference since before Glickman was born, so the organization has always been in his life. Glickman says " I was always interested in being involved. I believe AIPAC is one of the best bipartisan lobby organizations that pushes congressional support for the state of Israel."
"I think we are seeing a rise of anti-Semitism in places that Jews were previously welcomed" says Glickman. "Outside of the United States, Israel is the only country where Jews are protected. It is very important for the US to support Israel because the US [is] the only friend of Israel."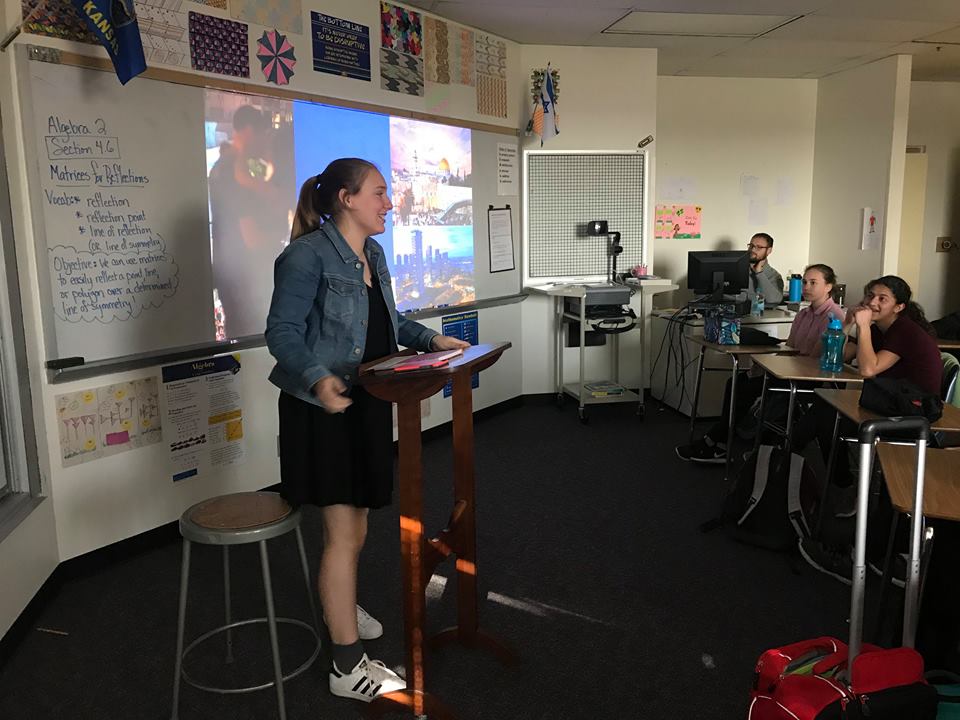 HBHA alum Jacob Pellegrino organized a pro-Israel group on the University of Kansas' (KU) campus. He saw the lack of an organized group and made it his goal to organize the community in support of Israel. "As a result, last spring I was given the opportunity deliver testimony before the state legislature addressing a [BDS – Boycott, Divestment and Sanctions] bill" says Pellegrino. In his testimony he addresses why he is for the Kansas H.B. 2409 bill. "This bill  later was approved and signed by the governor's office."
"I decided to become involved with issues regarding Israel because, first of all, I have a love for and interest in this specific issue, and more generally, in politics and policy" says Pellegrino.
"This problem, once the realm of our parents generation and before them our grandparents [has passed], is quickly becoming that of our own. For the benefit of all, we have a responsibility to accurately and adequately educate others and stand for what we believe in."
Goldenberg says that it is important to her to stay informed about Israel because "as Jews we have a close relationship with Israel and being a part of this organization helps me to do so. Being educated is an amazing resource we have, and we should continue to be involved in Israel this way so, in the future, we are able to help fight for this country in the best suited way."
Glickman says that it is important for high school students to be educated about Israel because "college campuses are the top target of anti-Israel propaganda, and it is very important for Jewish kids to be prepared to know how to respond to BDS and other anti-Israel organizations."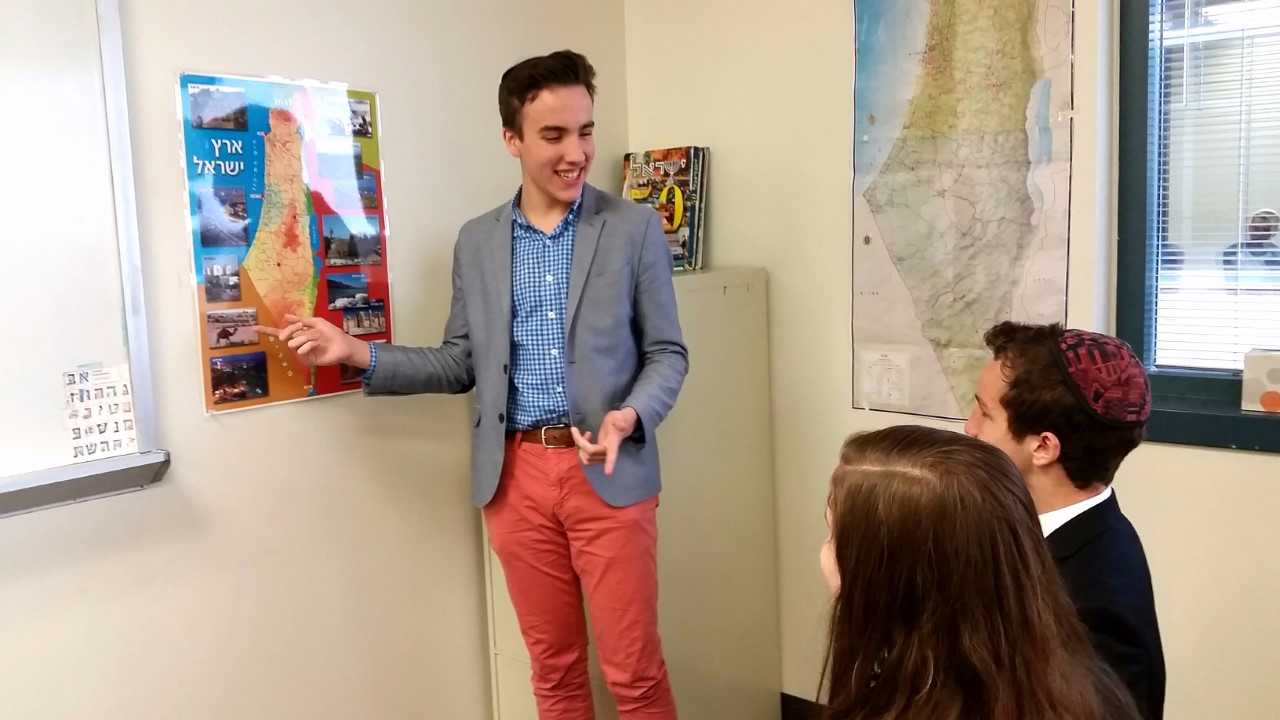 Pellegrino says that "there are so many issues to know about, and knowing them all is nearly impossible. If we chose not to inform ourselves, however, on the issues we care about we are actively undermining progress and are agents of the problem as opposed to leaders of change."
"HBHA was an integral part of my development in this journey and continues to influence my beliefs and values as they continue to develop" says Pellegrino. "HBHA as the final step before transitioning to KU, helped to ensure my commitment to help maintain a safe environment where Israel and related issues can be spoken about openly and freely, and in a productive manner."
To learn more about AIPAC or StandWithUs you can contact Kayla Goldenberg or Gavi Glickman at their emails [email protected] and [email protected].