Sexual Assault Survivors: Athletes Seeking Justice
Nina Schultz
March 4, 2018
Slider courtesy of the Metropolitan Organization to Counter Sexual Assault (MOCSA)
Sentenced to up to 175 years in prison, Larry Nassar will be behind bars for life. Nassar was once a renowned doctor, working with U.S gymnasts at four Olympic games. He has since been ousted as a sexual abuser.  Over the span of seven days, nearly 250 women between ages 16 and 39 testified in court, recounting their experiences of sexual abuse while being treated or examined by Nassar. Some of the victims included Olympic gymnasts like Simone Biles, Aly Raisman, and Jordyn Wieber. With such well-known athletes going public with their stories, this case has gained a great deal of attention from Americans everywhere. Will this empower other athletes to speak out about their own experience with sexual abuse?
During the seven-day hearing, about 160 women testified or made a statement directed at Nassar. Aly Raisman, a two-time Olympic gymnast, was among them.
"Imagine feeling like you had no power and no voice," Raisman said in her statement. "Well you know what, Larry? I have both power and a voice, and I am only beginning to just use them."
The victims of Nassar were often assaulted in the same room or building in which their parents were also present. No one would listen to any complaints, because Nassar was considered a family friend to many of the victims' families. Now, the whole world is listening.
Becca Anderson, a prevention specialist at The Metropolitan Organization to Counter Sexual Assault (MOCSA) said that "sexual assault has long-lasting consequences." For example, victims could be at an increased risk of depression or have severe, lasting trauma to their body and brain.
Jessica Thomashow, a gymnast who was molested by Nassar at the age of 9 years old, said to him in court during her testimony, "you took advantage of my innocence and trust… Why? I ask myself that question all the time, especially when I am lying in bed, crying myself to sleep."
This experience is not limited to Nassar's victims: Women in many other sports, entertainment, government, and politics have also come forward to share their experiences of sexual assault and harassment. Between coworkers, bosses, doctors, and directors, nearly all of these cases have been perpetrated by individuals in a position of authority, taking advantage of their industry and the victims' career aspirations.
This rush of testimonies started with the #MeToo campaign, bringing lights to the widespread nature of the issue, and now, with the power of the movement guiding and strengthening them, victims of sexual assault and harassment are taking action. Now women are taking action against their abusers. Together, all of these women's voices have encouraged other victims to share their stories, adding even more power to the movement.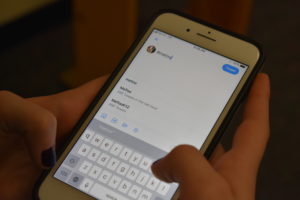 In all, every case and accusation being made concerning sexual assault may liberate other survivors to speak publicly about their experience. As Anderson said "seeing the support the gymnasts have received may make other survivors feel safe coming forward."