"Call Me By Your Name": A Love Story for Everyone

"Call Me by Your Name", directed by Luca Guadagnino, is the film adaptation of the 2007 novel by Andre` Aciman of the same title. The story takes place in northern Italy in the summer of 1983 when  a 17 year-old Elio (Timothee Chalamet) and a 24 year-old college student, Oliver (Armie Hamor), an apprentice working for Elio's father, spend the summer together and fall in love.
The film swept into theaters in 2017 with an amazing cast and a heartfelt story that touched the nation.  The film is up for four Academy Awards, including Best Motion Picture, Best Adapted Screenplay, Timothee Chalamet for Best Actor, and Best Original Song "Mystery of Love" by Sufjan Stevens.
When I spoke with the film's producer, Peter Spears, he said, "[that] it was done with so much passion and so much love is the reason why there was this wave of people having their own experiences with the movie."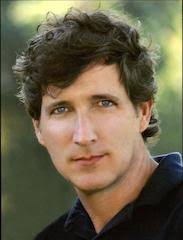 When Spears read the book, he explained that "there was a universality to the message…and…the story of the book, and how it captured the sort of push and pull and the mania of first love."
"Call Me by Your Name" is purely a coming out story set in the mid-1980's when homophobia was the norm and the AIDS crisis was at its height. Elio suppresses his feelings for Oliver by masking his homosexuality with a girlfriend and sneaking around with Oliver in secret.
People have been responding extremely well to the film with the overall conclusion that love is love. It started off as a small film, but it received so much publicity that it grew to be nationally known and Oscar worthy.
Elio struggles to come to terms with his homosexuality, and the film thus accurately demonstrates what it is like to face that reality. It is a hard realization knowing that you are different than most people. The progression of the movie allows the realization to "feel like something to aspire to in a way that feels organic." says Spears.
Irrespective of their sexuality, Elio and Oliver's relationship  embodies the human experience of falling in love. Everyone has their first love experience, and what this movie does is declare that it does not matter whether you are gay or straight or anywhere on that spectrum, your first love is powerful and passionate and stays with you forever.
The chemistry between actors Chalamet and Hamor is undeniable, especially during the moment  when their characters share their first kiss. The beauty of this scene rises from the atmospheric purity of their connection and how the audience empathizes with these two, beautiful lovers.  
Spears explains that this movie creates an escape from our everyday lives, saying "there are not a lot of movies like that anymore."
The most popular movies today are often about some superhero blowing something up. However, upcoming movies such as "Love, Simon" and "Every Day" are changing the movie culture – they are breaking heteronormative barriers, challenging audiences to be open-minded, and promote equality and acceptance – qualities that mainstream movies often lack.
"Call Me by Your Name" is even more unique since it does not include the high-school-drama lens that "Love, Simon" and "Every Day" use – it breaks the story down to the pure human exposure to first love and focuses more on growth and the experience itself, rather than than the struggles that come with it.
Spears said that when he was younger, gay characters in movies were demonized to a certain degree, making them the undesirable antagonist. "That is not what is in this movie" says Spears.
Instead, it cultivates relatability for the characters and their emotions, so it is hard to demonize them for being just like you. Audiences watch it as a love story to aspire to, or be reminded of their first love.
Spears says this movie is "opening some window on the human experience" because people can relate to it, and for those who have not experienced first love, it gives a glimpse into what love can really be like.
"Every moment of it is truthful and relatable, and I don't know how often we see that in movies…This movie demands that you be there and you take your time and be in the moment.  And you're almost experiencing them falling in love, in real time, in a way that feels completely real."