The Post and Me: Seeing The Post as a Journalist
Kayla Goldenberg
March 4, 2018
Slider image by Mirra Goldenberg
In Jan. 2018, the historical film "The Post" appeared in movie theaters across the country. Nominated for two Oscars, Best Picture and Best Leading Actress (Meryl Streep), the film tells the behind-the-scenes story of the Washington Post going public on the stock market while at the same time exposing the infamous Pentagon Papers to the public. The story follows Katharine Graham, owner of the paper, and Editor in Chief Ben Bradlee in their struggle to balance obligations of a newspaper with the responsibility and caution needed to protect a new company and its employees.
The journalists in this film accept the repercussions of their actions: possibly going to prison for doing what is right. As journalists, the staff of the Washington Post saw that they had a responsibility to expose the government secrets documented in the Pentagon Papers, a study prepared by the United States Department for Defense detailing the United State's military and political involvement in Vietnam. These classified papers were photocopied by Daniel Ellsberg who had approved access to these papers as a consultant for the Rand Corporation. Ellsberg then leaked the papers to several newspapers. With the first publishing by the New York Times, there was a call from the White House to cease all printing of the papers. The film goes into great detail involving the Washington Post getting the papers as well as their decision to publish despite the backlash they knew would be in store. On June 13, 1971, the Supreme Court case U.S. v. New York Times (1971) emerges and the Supreme Court rules that restricting publication violated the First Amendment and was therefore unconstitutional.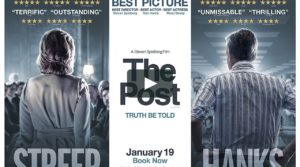 As a journalist for my school newspaper, seeing this film made feel like I too had something to offer. While Rampage Wired is no Washington Post exposing scandals, being at the forefront of news, or writing articles at the drop of a hat, "The Post" showed me that my words have power. I am making my voice heard. This film made it clear that being a part of a news team gives me the opportunity to share my voice and contribute to something special.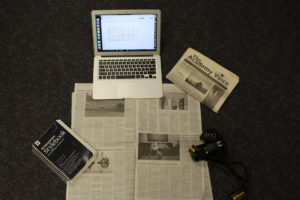 Katharine Graham, the character in the film, made it clear that there comes a certain responsibility with running a newspaper. You must uncover the truth and publish it, even if there is danger afoot. From this film, I have learned that through my writing I need to speak out, and as a journalist the opportunity surrounds me daily. This opportunity that I used to see as a burden or a pain is now something I see as an irreplaceable resource available to me to speak out. Thanks to Rampage Wired, I am able to contribute to a newspaper in my own community and bring about change and progress as a student.
If seeing "The Post" has taught me anything, it is that I need to act now and put my voice to paper.