A Year Of Firsts: Record Number of Women Voted into 116th Congress
Anna Clauer
December 18, 2018
Slider image courtesy of Rep.-elect Ilhan Omar (D-Minn.) Original Photo Wikimedia Commons/ Photo Illustration Josh Kolkin.
This year has brought a record number of midterm votes in over 100 years with 49.6 percent of eligible voters voting this past November. This has been a drastic change from previous years, in which the percentage  averaged around a 40 percent voter turnout. And the last time that a midterm election even came close to this percentage year was in 1966.
One reason for this could be a result from the 'blue wave'. This campaigning term, used to represent the Democratic party, symbolizes the increasing amount of democratic votes that ultimately altered this midterm election. Because of this, almost twice as many Democrats voted this year versus the previous midterms in 2014. There were numerous accomplishments for Democrats, including winning control of the House of Representatives. To win the house, Democrats needed to gain 23 seats. They didn't just gain 23, but a total of 39, flipping the house, which was previously Republican, to have a majority of Democratic leaders. Democrats also won three more Senate seats, changing the previous 44 Democratic senators to 47.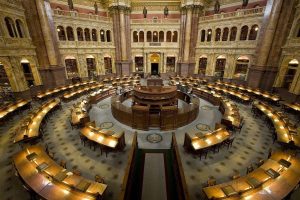 Arguably the most impactful part of this election was the number of women voted into Congress. Over 100 women won seats in congress, all with different races, ethnicities, and backgrounds. 42 of them are new to Congress, and 38 of those are Democrats.
Rashida Tlaib of Michigan and Ilhan Omar of Minnesota became the first Muslim women elected to Congress. Omar, who is a Somalian immigrant herself, has expressed her disapproval towards the country's oppressive and racist habits, and she has explained that the criminal justice system must be changed. She also supports aid to lower income families by providing public education, stable housing, and Medicare for All.
Tlaib has put focus on taking down large corporations and billionaires. In a campaign she explained that she would stand up to "corporate greed" and large businesses taking advantage of small communities. Like Omar, she has directed her support towards economic justice, Medicare for All, and more funding for schools. Lastly, she wishes to boost our environmental protection, and stop cuts on environmental funding.
Alexandria Ocasio-Cortez is the youngest woman to be elected to congress. At only 29 years old, she represents N.Y.'s congressional 14th district. Ocasio-Cortez, has advocated for Medicare for All, tuition-free education, and federal help to minorities among many other things. She has strong beliefs on gun violence and has tweeted and talked about the need for gun control. In a recent tweet, she remarked that "weapons of war don't belong in our neighborhoods."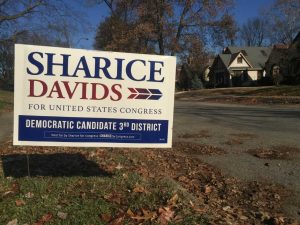 She is the first Native American woman to serve in Congress, and the first openly gay woman to represent the state of Kansas. She defeated Kevin Yoder, who had previously been the Kansas Congressman for eight years. Like Ocasio-Cortez, she advocates for medicare explaining that "Everyone in America deserves easy access to quality, affordable health care." She has stated that there should be more solutions to those who are suffering and/or can't afford it. She also advocates for protection for undocumented immigrants and the defunding of Immigration and Customs Enforcement (ICE), and she points out that immigrants should not always be thought of as threats and rather new citizens in our country. She strongly advocates for LGBTQ+ rights, and human rights in general.
The big-picture question is this: how will these women, and so many more, affect and strengthen our country? All of these women are fighting for Medicare for All and hope that in the near future a medicare system could be in place for all people. For schools, there would be a boost in funding for public education including colleges and gun control to protect everyone including students in schools, who have been victims of gun violence especially in recent years. The environment would become a priority, and there would be more rights for immigrants, especially ones seeking asylum, LGBTQ+ rights and laws against LGBTQ+ discrimination, and a way to reinvent the criminal justice system with far lower incarceration rates. These women would try to tackle the racism that has been deeply rooted in our country, and they would provide equal opportunity to all.
Their aspirations are truly beneficial and revolutionary for future generations, and the future looks bright in these congress women's strong hands.