Could Chooseco possibly (Bander)snatch 25 million dollars from Netflix?
Abbie Davis
February 22, 2019
Slider image by Abbie Davis.
On Dec. 28, 2018, Netflix released its first ever interactive film, titled "Black Mirror: Bandersnatch," written by Charlie Brooker and directed by David Slade. Throughout the movie, the viewer decides the main character's fate by choosing between two different options. The decisions range from which cereal to eat for breakfast,  to whether or not the character should kill his father. At the beginning of the movie, the main character, Stephan Butler, references a "choose your own adventure" book called "Bandersnatch." Little did Netflix know, the phrase "choose your own adventure" was trademarked by a small publishing company . This company, Chooseco, decided to sue Netflix for using the phrase.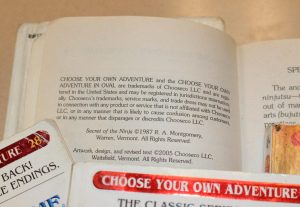 "Black Mirror: Bandersnatch" centers around Butler, a young programmer who gets hired at a huge video game company to develop his idea into a reality. He finds a book called "Bandersnatch" in his late mother's belongings, and he decides to develop a video game off the idea. The video game would have multiple narrative paths you could follow depending on what decisions you make throughout the game. As the movie progresses, Stephan begins to question if he is actually making his own decisions (he is not, we are making them for him), and he starts to question his entire existence.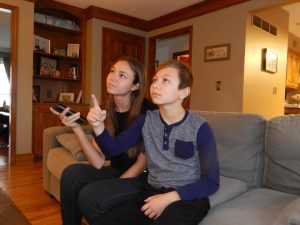 Chooseco is most widely known for their "choose your own adventure" novels. R. A. Montgomery launched the first interactive book series in the 1970s and sold the idea to the New York publishing company Bantam Books. "Choose your own adventure" books are novels where throughout the story, the reader gets to make decisions and decide what the main character does. During the story, each page or two will give the reader multiple options, and a page number to jump ahead to, depending on what they choose.
Bantam Books has sold over 250 million books in 38 different languages. The company Chooseco was created by Montgomery and his wife, Alison Gilligan, to re-release many of the classics from the original series. They re-launched the series in 2003. Since then, the company has sold over 15 million books worldwide, according to Associate Publisher at Chooseco, Melissa Bounty in an article from USA Today.
Bounty mentioned in the article that Chooseco has had a movie "in the works for a while," in partnership with 21st Century Fox.
Netflix is a huge entertainment platform, and Chooseco is aware that they are a much smaller company. "We're obviously small and independent, and they're obviously large, that's the construct we're working with here," said Bounty. This could make it difficult for Chooseco to get Netflix's attention.  
Chooseco is attempting to sue Netflix for $25 million. The company claims that because Netflix uses the phrase "choose your own adventure" in Bandersnatch, viewers  now associate the movie with the Chooseco company. The film features graphic content such as drug use, violence, and death. Chooseco did not want anything to do with it, especially because the company's main customers are young kids, ages seven to 12.
Chooseco refused to comment on the matter because the case is still ongoing.
If you would like to follow the case click here.