Blythe Edelman: a New First Grade Teacher with a Passion for Animals
Slider image by Aaron Kohl.
Blythe Edelman, a new teacher at HBHA this year, was born in Kansas City, Mo. at the Research Medical Center. Recently married in June of 2018, Edelman grew up on 75th Street and Stateline.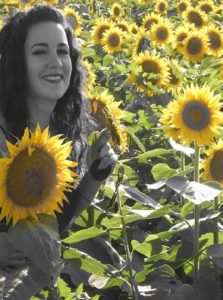 For Edelman's undergrad and her first master's degree, she went to Emporia State University, Kansas. For her second master's degree she attended Grand Canyon University.
Some things Edelman enjoys are animals, art, and food. Animals are a big part of her life, and she has four rescue dogs. She also enjoys rescuing other animals. For example, on Feb. 2, Edelman's classroom took in a rescue bunny whose name is Auggie, a name subject to change. Along with loving animals, Edelman eats neither meat nor dairy, but she still loves to eat.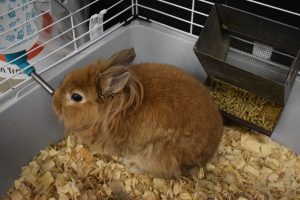 With her joy for art she like to paint. She enjoys going and seeing the art of other people, and going to art exhibits, and her favorite class in school was art class.
When asked about teaching at HBHA she says, "I love the community, and I love how all the teacher work together as a team."
She loves the Jewish Studies classes because working in public schools she hadn't experienced these classes. She has been teaching for ten years; she now teaches general studies. The environment in her classroom is "a lot of times silly," but still no one is afraid to make mistakes. She said that they all have lots of fun learning in her class room.