Slider image by Abby Kreisler.
A survey of 2,064 students conducted by the American Association of  University Women found that 38 percent of students in 8th through 11th grade have been harassed by teachers or school employees. Whether the problem is being fueled through glorified sexual relationships in popular television shows such as "Pretty Little Liars" and "Riverdale," or if the problem is coming to light as part of the #metoo movement, the media is failing to address the real issues behind these relationships. Schools are also coming short when it comes to combat the issue of student-teacher sexual relationships.
Sexual harassment is a "behavior characterized by the making of unwelcome and inappropriate sexual remarks or physical advances in a workplace or other professional or social situation." Sexual harassment can be verbal, physical, or visual. In schools, sexual harassment can be carried out by students, teachers, principals, janitors, coaches, administration, as well as other school officials. Relationships, often between teachers and students, are also publicized in the media as romantic.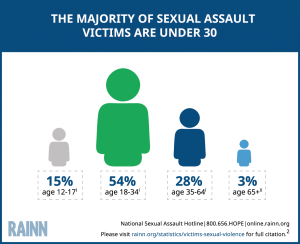 Popular teenage television shows such as "Riverdale," "Pretty Little Liars," "Friends", and "Gossip Girl", among countless others, show student-teacher relationships as romantic love stories between two people who are treated unfairly when discovered by the outside world.
"The more we perpetuate the fantasy of the young student and the teacher, this attractive, kind, thoughtful, older figure ushering them into the world of sexuality, the harder it is as a young person to really identify when crossing the line into a nonconsensual experience because of the power imbalance," Dr. Logan Levkoff told Teen Vogue.
There can't be a healthy relationship with a power difference. If a student feels they are in an unhealthy or dangerous relationship with a teacher, or even being harassed or assaulted, they may be powerless due to school policies.
Not only are schools failing to address this issue, they are also failing to combat the problem of student-to-student sexual harassment. At Hyman Brand Hebrew Academy (HBHA) there are five levels of offenses. Level zero is a formal warning, level one is a consequence that can be chosen by a teacher or faculty mentor, level two is a consequence determined by the administration, level three is anywhere from a one to three day in or out of school suspension, level four is a four or more day suspension, and level five is a long-term suspension or expulsion. At HBHA, sexual harassment by a student is merely a level zero offense, punishable by a formal warning, alongside tardiness and talking in class. A second violation of sexual harassment is a level three offense and is punishable by a one to three day in or out of school suspension.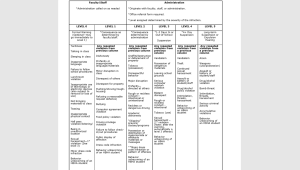 Not only are relationships like these toxic, they also create an unsafe environment for students. However, schools, like HBHA, are not addressing or combatting this problem.
Adam Tilove, the new head of school beginning with the 2019-2020 school year, says that he plans "to speak little and listen much; to learn about the culture, policies, and people before [he] suggests, or unilaterally changes anything." However, he also adds that "HBHA needs to be a place where everyone feels safe to work and learn. Part of our responsibility to clearly articulate what sexual harassment is, to educate everyone around these issues, to have fair but serious consequences for infractions, and to make sure that the school promptly addresses any incident that arise."
———————————————————————-
*The views and opinions expressed in this article are those of the author and do not necessarily reflect the official policy or position of Rampagewired or Hyman Brand Hebrew Academy*