Has Disney Run Out Of Ideas?
Mirra Goldenberg
October 25, 2019
Slider photo by Mirra Goldenberg.
"When you wish upon a star, makes no difference who you are. Anything your heart desires will come to you." – Disney's 'Pinocchio.'" 

There is no better way to outline the epitome of Disney than with this line. Classics like "Cinderella," "Beauty and the Beast," and "Bambi" are all ones for the books, but what about for the screens today? Year after year, Disney produces a steady flow of live-action movie remakes, but have they begun to replace the making of new movies entirely?

Just in 2019 alone, Disney created live-action versions of "Aladdin," "Dumbo," and "The Lion King." There was also a fourth "Toy Story," from Disney's Pixar, added to the sequence, and a second of both "Frozen" and "Maleficent," which will be coming out in October featuring Angelina Jolie. While it can be exciting to see live-action remakes of the movies we know and love, do they do their original's justice? Are Disney writers lacking the creativity to generate new ideas and stories for their movies?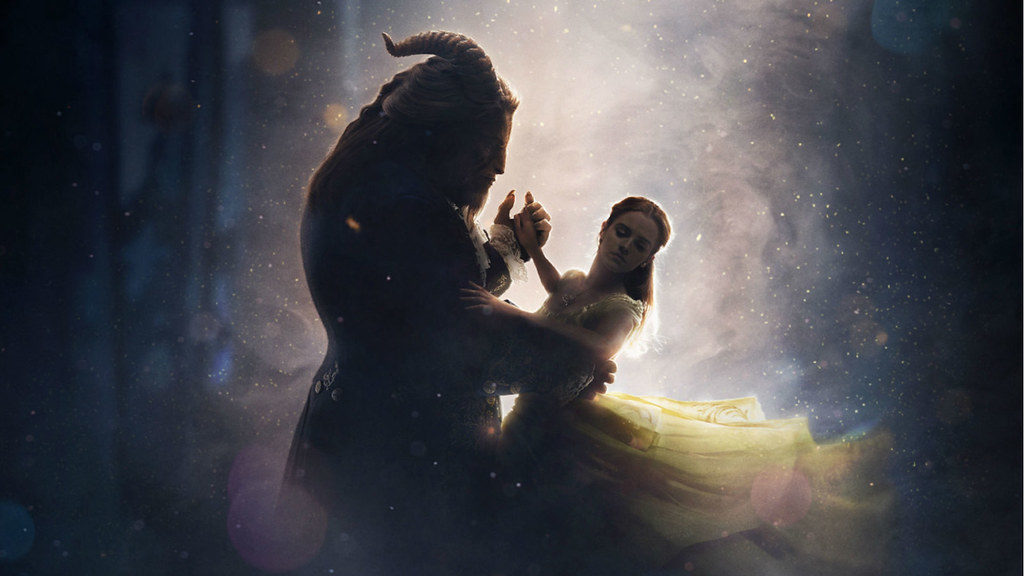 What animation lacks is the ability to bring a story to life like a live-action version can. Maybe that's why Disney has put such a high emphasis on their recent and ongoing creations. However, as much as Disney wants success for their movies, the ratings are not as high as they would have hoped.

According to Rotten Tomatoes, it is clear that Disney has recently been unable to wow its critics. "The Lion King," for example, received a rating of six out of 10 from the critics, but nearly all five stars from its audiences. "Aladdin" received just under six out of 10 from the critics and almost five stars from its audiences. Clearly, despite the lack of support these two movies got from the critics, they enjoyed the support from their audiences. "Dumbo" however, received poor ratings all around.

If critics aren't happy with the live-action movies, why are they still being produced? Money is clearly an essential aspect of the movie industry. If live-action movies 1) make a substantial amount of money, 2) make the Disney fans happy, and most importantly 3) create the ultimate movie watching experience, then they have done their job well.

Disney movies create a certain level of nostalgia that can be recreated through a more adult friendly live-action version. For most movies, people tend to rewatch them when they are wanting to see some classics, but it can also be entertaining to see a new exciting version of what has always been so special.

From a survey taken of middle and upper school students, as well as teachers at the Hyman Brand Hebrew Academy (HBHA), there is a clear bias towards the Disney original movies. The survey consisted of 13 questions-corresponding to the Disney originals that currently have a live-action rival-regarding respondents' preferences for types of Disney movies. Along with the overwhelming majority who prefer originals, for most of the movies, the percentage of people who voted for live-action was less than the percentage who voted the third option: They hadn't seen the movies or had no opinion. Of course it is more likely to have seen the original movies because they were the first to come to life, but there are likely other reasons why a significant number of people haven't even seen both versions of each movie. It could have to do with their lack of interest in the movie itself, or maybe some people little interest in watching live-action Disney movies in the first place.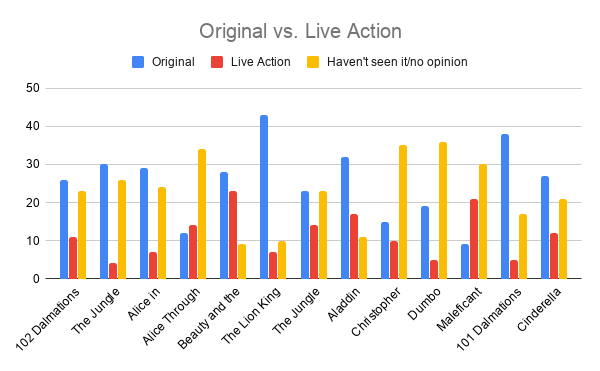 It is easy to question something new and maybe off the rails, but are the new live-action Disney movies really causing any harm? If Disney has been able to create such an abundance of enchanting movies leaving its viewers speechless, then there is no reason to think that they will not continue to do that in the future. Disney could be going through a phase at the moment, but that's not to say that there couldn't be some originals to come.