Elijah Cummings: A Legacy to be Upheld
Slider image taken from Wikimedia.
Elijah Cummings, the Democratic representative from Maryland's 7th congressional district recently died on Oct 17, 2019. Cummings leaves behind a legacy of partnership and reaching out across the aisle during an increasingly polarized time in America with his powerful, moving oratory.
Mark Meadows, one of the most conservative members of the House, with whom Cummings was close friends, wrote of Cummings in a tweet: "There was no stronger advocate and no better friend than Elijah Cummings." Cummings rose to the position of Chairman of the House Committee on Oversight and Reform, one of three congressional panels leading the impeachment inquiry. Cummings repeatedly came into conflict with President Donald Trump, including back in July 2019 when the president, in a series of tweets, referred to Cummings' Baltimore district as "rat and rodent infested," and suggested that he is never there. Contrary to the president's beliefs, Cummings is noted by his supporters as having always taken time to return to Baltimore to be with the people that he represented.
"Our country lost a powerful voice and public servant with the passing of Chairman Elijah Cummings," Rep. Sharice Davids of Kansas' 3rd congressional district commented via her contact page. "He championed the core values of our country: justice, equality, and freedom for all. In honor of his legacy, we must all continue to protect and advocate for those values and push our country towards progress."
Born in Baltimore in 1951 to sharecroppers, Cummings was fascinated by the democratic process. At the age of 10, he walked to the circuit courthouse to listen to cases.
"I wanted to say those big words and help people," Cummings recalled in 1996 after winning the primary for Maryland's 7th congressional district.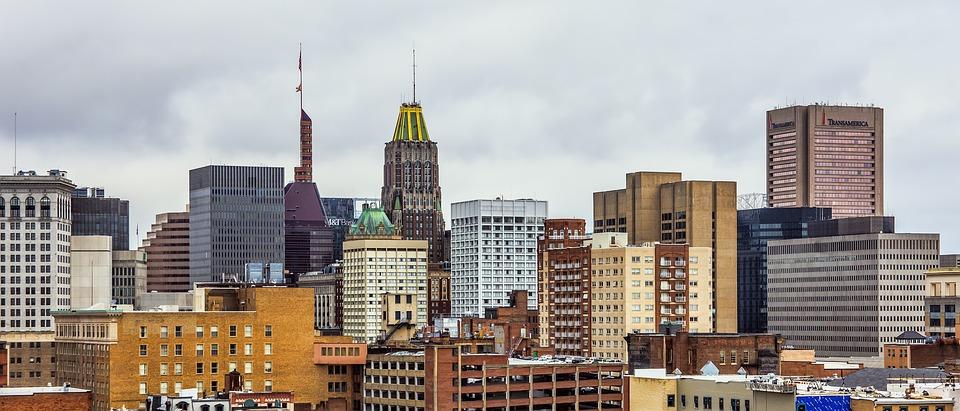 Cumming's desire for social change had only just begun, and at this young age, he would join the Civil Rights Movement. He, along with other African American boys moved to integrate the neighborhood pool along with Juanita Mitchell Jackson, a prominent lawyer with the NAACP because the segregated pool that was being used was too small. They were met by a mob who threw rocks and bottles over the police. Cummings was hit in the head and cut by a thrown bottle. It was then that Cummings made his own personal contribution to the Civil Rights Movement by working with Jackson to integrate the pool.
"The Civil Rights Movement's success was in having people in marches and at rallies but also people in places of power," says Kansas City based author Lewis Diuguid, author of the book "Our Fathers: Making Black Men" and former member of the editorial board of the Kansas City Star.
"Each played a significant role in protecting people's hard-earned constitutional rights and in changing the narrative that the United States had about people of color." said Diuguid.
"Rep. Elijah Cummings' tenure in the House," Diuguid continues, "from 1996 until his death last month [October], served to provide the needed continuum of black people having a voice in Congress to protect many of the gains from the Civil Rights Movement and show how capable and competent black people in high places truly are. Each refutes the stereotypes people have of African Americans."
Outside of the numerous pieces of legislation that he helped introduce and pass, Cummings also wanted to give back directly to Baltimore. Together with Jewish and African-American leaders, he helped found the Elijah Cummings Youth Program in Israel (ECYP), a nonprofit organization that helps prepare high school students in Maryland's 7th district to become future leaders. Through this program, teenagers learn leadership skills and give back to their community. For one month, the selected students travel to Israel and partner with Israeli teens at no cost to them. .
Cummings gave credit to the ordinary people who helped him aspire to his position. Dr. Albert Friedman, a Jewish pharmacist, had hired Cummings for a job in his pharmacy and gave him the funds to apply to Howard University. Cummings would go on to graduate from Howard in 1973 with a degree in political science, and then from the University of Maryland School of Law in 1976. Cummings practiced law for 19 years before being elected to the House in 1996. During his tenure in the House, he was a representative dedicated to uplifting and empowering the people of the district he was elected to serve.
In today's turbulent political climate, it is important that the American people will not forget the virtues upon which the United States is valued. Cummings embodied the qualities of truth, equality, and the desire for social justice. Both American lawmakers and citizens can take note of the dedication to which he did his job.
As quoted by the Baltimore Sun, "I don't expect to change the world," Cummings said after winning his seat in 1996, "I'm just ready to get to work."