Hallmark Has Released a Total of 136 Christmas Movies. This year, 2 Are About Hanukkah
Abbie Davis
December 17, 2019
Slider photo by Abbie Davis.
Winter in America is often referenced as the most wonderful time of the year. Starting in November, Christmas seems to take over. Bright and colorful lights pop up in neighborhoods, stores are filled with stuffed Santas, and the same joyful Christmas music seems to be played everywhere. For Jewish people, growing up not celebrating Christmas causes many to feel left out.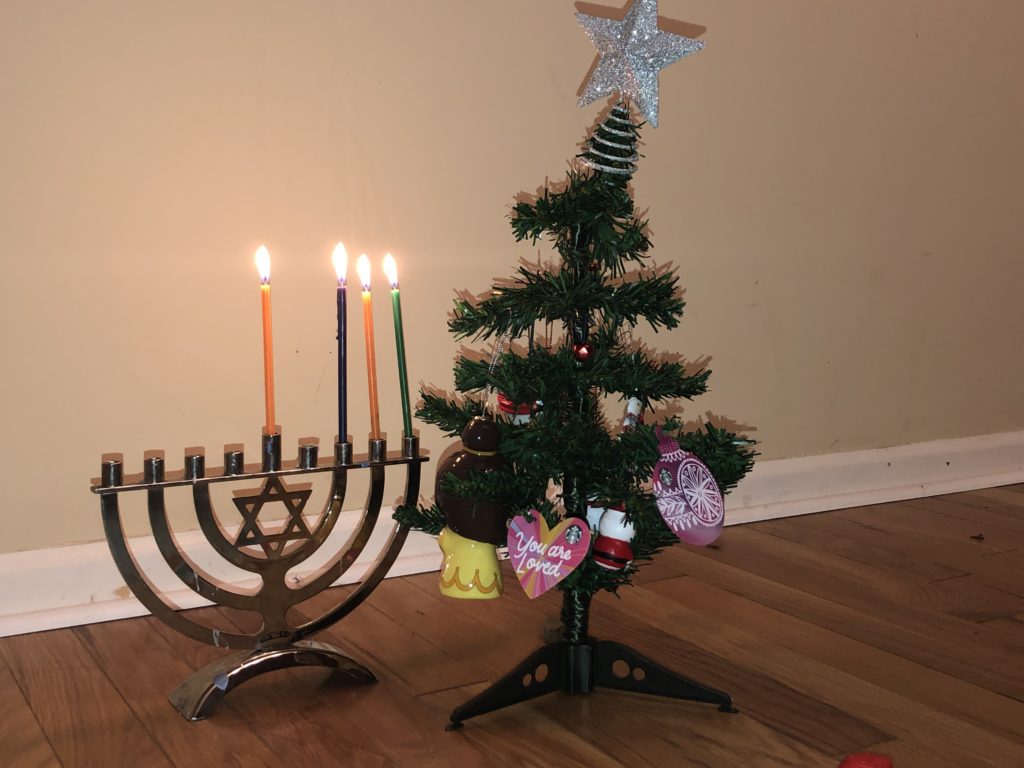 Hallmark is a TV channel that has been releasing movies since the 1960s. Most known for their Christmas movies, Hallmark has a considerable reputation to uphold. The first holiday movie released by Hallmark was called "Countdown to Christmas," and was released in 2009. Since then, the channel has created over 100 holiday movies, often with vastly similar plots and endings. 
 This year, the Hallmark Channel decided to make a change. Instead of only producing Christmas movies, the company is adding two Hanukkah movies to their lineup. However, neither movie is exclusively Hanukkah-focused. Both are much like the traditional Christmas movies we are used to seeing, with one exception- they include Jewish characters who teach their love interests about many Hanukkah traditions. 
The first movie that will be released is titled "Holiday Date" and aired on Dec. 14, 2019. The film centers around a woman named Brooke, who hires an actor, Joel, to pretend to be her boyfriend for the holidays. She later discovers that he is Jewish and worries what her relatives will think. Her family eventually finds out, and they happily incorporate Hanukkah traditions into their plans. The family celebrates the holidays side by side, and both Brooke's family and Joel learn more about each holiday. Once the truth about their relationship comes out, the couple has some explaining to do, and they also have to figure out if they are ready to admit their true feelings. Watch the trailer here. 
The other Hanukkah movie being released this year is titled "Double Holiday" starring Carly Pope and Kristoffer Polaha. The movie will air on the Hallmark channel on Dec. 21, 2019. The main character, Rebecca, has Hanukkah plans that get ruined when a promotion opportunity comes up at work that she just can not turn down. The company CEO asks Rebecca and her co-worker/main competitor Chris to plan the office Christmas party. While working together, Chris learns more about Rebecca and embraces many of her family's holiday traditions, and she also starts to see him differently. Feelings begin to develop between the two, but the promotion threatens to undermine it all. Watch the trailer here.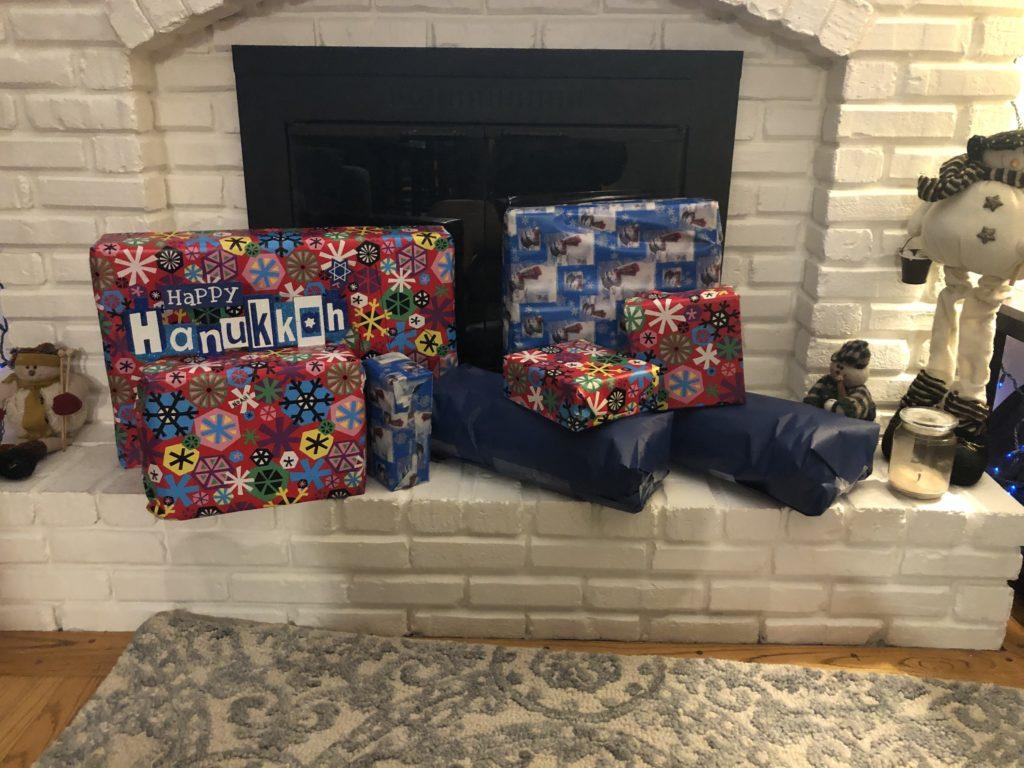 Lifetime released a movie titled "Mistletoe and Menorahs" on Dec. 7. This film is about Christy, a toy company executive tasked with learning about Hanukkah in a hurry. She enlists the help of her co-worker's friend, Jonathan, who also happens to be in desperate need of turning his bachelor pad into a Christmas wonderland. Watch the trailer here.
Some Sources describe the movies as being anti-Semitic. They argue that different plot points in the movies relate back to Nazi propaganda. Also, including financial aspects in the movies feeds into the stereotype that all Jews are greedy. As this is possible, it is important to recognize that Hallmark is trying to be more inclusive of diverse groups of people, including Jews. It is not possible that every person will agree on something, no matter what it may be. People will always try to find the bad in things, even if, in this case, Hallmark had only good intentions while making these movies. 
Incorporating Jewish characters and traditions into these movies is definitely a step in the right direction, and it will hopefully help Jewish kids (and adults) feel more included during the holiday season. Representation of all minorities is extremely important, especially in a country as diverse as America. 
——————————————————————————————————————–
The views and opinions expressed in this article are those of the authors and do not necessarily reflect the position of HBHA's student publication. The editorial student staff of the "Rampagewired" places the highest value on student-run journalism and responsible, free expression.