Going Green: The Ram's Cafe takes on Sustainability
Anna Clauer
December 18, 2019
[et_pb_section admin_label="section"] [et_pb_row admin_label="row"] [et_pb_column type="4_4″][et_pb_text admin_label="Text"]

Slider Image by Anna Clauer.

Sustainability has been an omnipresent goal in recent years, becoming a top priority for individuals and companies alike. Whether it's reducing plastic straws, buying recycled materials, or investing in composting services, striving for environmental sustainability has been a worldwide objective that could help slow down the drastic effects of climate change.

Hyman Brand Hebrew Academy is no exception to the list of those who are devoted to sustainability. With the Ram's Cafe being run by its PTO, HBHA has effectively started to make a change by using products that are better for the environment such as compostable bowls, straws, and silverware. The Cafe has eliminated all Styrofoam, they are using paper products whenever possible, and they will additionally use compostable trash bags by the beginning of next semester.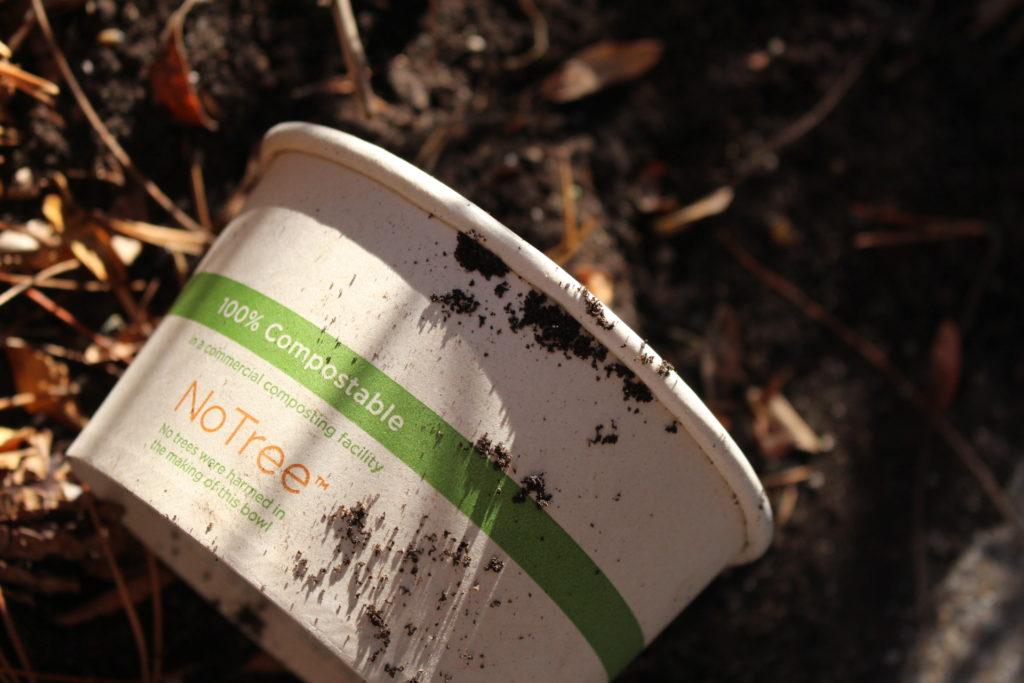 Mirra Klausner, a volunteer who works at the cafe, has overseen the products purchased this year and used her position to go sustainable. "We've been wanting to go greener," she explains, and that comes with being "more conscious [and buying] more eco-friendly products," said Klausner.
But what is it about these new items that are so appealing? Obviously, many of these containers are biodegradable, so because of this, they spend far less time breaking down, unlike plastics which could take thousands of years. 
Additionally, a significant factor that is not often recognized is that the production of these cups and straws also use resources that create less negative effects on the environment. The manufacturing of these products takes less energy, and they emit fewer greenhouse gasses than traditional plastic items. They are also made up of plant-based materials that are easier to come by than fossil fuels.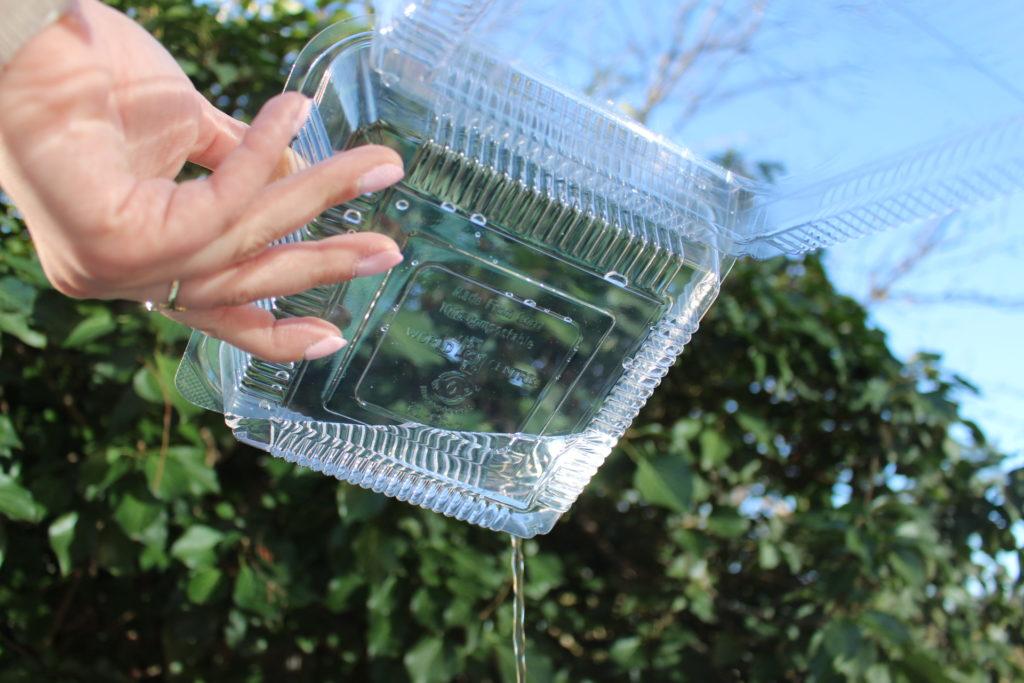 The company that the Ram's Cafe buys many of its products from is World Centric. Their products are mainly composed of a biodegradable plastic called Polylactic Acid (PLA) that is made from cornstarch. Though it is still plastic, if it is discarded in the right conditions it is able to break down.

The fact that these products need to be composted in specific conditions can be a problem, though. To effectively help the environment, PLA needs to be composted in a wet, 140 degree Fahrenheit composting facility. Because of this, if the biodegradable cups are simply thrown back into the trash, they will still end up in landfills and have a much harder time of breaking down. 

Though the Cafe recognizes this, Cafe co-chair Carole Bergh explains that "in a time that most people are developing more and more trash… we're going the opposite direction to make even a small difference."

The situation is not ideal, but it's still a step in the right direction. "We're starting with what seems reasonable and realistic right now… maybe [composting] is something we'll consider in the future," adds Klausner.

All in all, these efforts are clearly for the better. Putting an emphasis on buying compostable and recycled products creates a model for what all businesses should strive to achieve: to always keep the health of our planet in mind.

[/et_pb_text][/et_pb_column] [/et_pb_row] [/et_pb_section]