Black History is American History: But What Does This Mean in the Fight for Equality?
Slider Image by Tyler Johnson.
Black History Month (BHM) is now. This February marks the 43rd year of Black History Month in the US. Created to celebrate the achievements of African Americans throughout their time in America, it educates Americans about the rich and often glossed over content of black history. But why do we have Black History Month in the first place? 
In 1915, half a century after the Thirteenth Amendment abolished slavery, historian Carter G. Woodson and minister Jesse E. Moorland founded the Association for the Study of Negro Life and History, now known as the Association for the Study of African American Life and History (ASALH). The ASALH was the first of its kind. At the time, there were few organizations created by African Americans for the advancement of African Americans, much less for the research and study of black culture in America. 
In 1926, the group created Negro History Week, selecting the second week of February to coincide with the birthdays of Abraham Lincoln and Frederick Douglass. "The Week/Month devoted to Black History likely did much though, to strengthen black American's sense of self." says Mark McCormick, former executive director of the Kansas African American Museum. The goal of Negro History Week was to show the importance of African Americans to the narrative of America, and to change the underrepresentation of African Americans in the study of American history.
According to the ASALH, celebrations and studies spread quickly, creating a demand for teaching materials. By the mid-1960's, the most popular textbook for U.S. history classes mentioned only two black people in the entire century that transpired after the Civil War. It was then, on university and college campuses, that Negro History Week changed to Black History Month. 
In 1976, on Negro History Week's fiftieth iteration and during America's bicentennial year, President Gerald Ford declared Black History Month a national observance: "In celebrating Black History Month, we can take satisfaction from this recent progress in the realization of the ideals envisioned by our Founding Fathers… we can seize the opportunity to honor the too-often neglected accomplishments of black Americans in every area of endeavor throughout our history."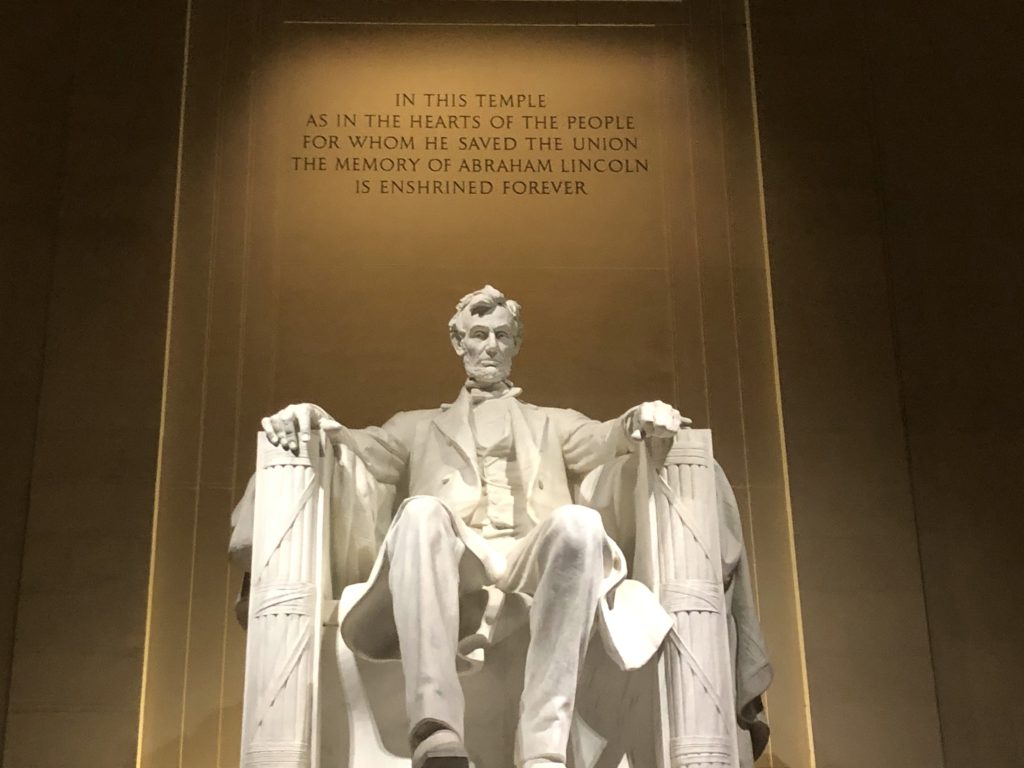 America is not a perfect nation. It has committed acts that are at best questionable, and at worst, morally reprehensible. With that said, however, no nation in the world can absolve themselves of having done acts that did not hold the best interests of the people first. Americans, all Americans, pride themselves on the democratic virtues that America holds dear, not necessarily how it carries out those values and applies them from the Constitution to real life. This nation is an experiment in democracy, and like all experiments, sometimes things go wrong. Until the 20th century, black history was glossed over, and oftentimes overlooked altogether. 
Black history is American history. Without those valiant black revolutionaries that rebelled against the British colonizers, without the blood, sweat, and tears of slaves that built up this nation's economy and infrastructure, without the determined civil rights activists that desegregated the nation and achieved equality in the law, this beloved nation would not appear the same today, and it could arguably never have been built.
"The fact that BHM yet exists is an admission that the "history" we're taught [sic] today is at best, not wholly told, and at worst, a lie. History is history and shouldn't be segregated." McCormick continues. "The slaughter of American Indians is not American Indian history, it is American history. The Holocaust isn't Jewish history, it is world and American history. And slavery isn't simply black history, it is world and American history. I for one am thankful Black History Month… But as long as it exists, it also means that we have not fully integrated our history and started telling the truth."
This author agrees with McCormick. As a Jewish, black American, just as the Holocaust is important to discuss, the history of slavery and racism in America is important to know and discuss. Failure to acknowledge it and to recognize its validity within the annals of American history is to, overtly or covertly, dismiss black history. A dismissive attitude, one made up of a conscious unwillingness to open lines of dialogue between two different groups to reach a better understanding is the enemy to progress. Black History Month is the topic that can broach the larger concept of racism in America. There is a reluctance by some white Americans to talk about racism because it is uncomfortable for them to engage in conversation about, and they rather avoid the topic all together. This does not necessarily mean that they themselves are racist. But rather, it is a failure to acknowledge that their race is seen and used as a benefit in this American society, and that they were born into a set of conditions that neither they themselves nor African Americans created. Without accepting the fact that white people in this country exploited Africans and African Americans for their own benefit, and that white Americans today benefit from the residual effects of that history of exploitation, then the history is not being truly understood. History cannot only be a chronicle of the triumphs of people and nations, but the struggles and toils that they have endured to reach the present. So what makes Black History Month important to have today?
The Emancipation Proclamation, The Great Migration, Motown, the Black Panther Party, Roots, 'Stop-and-Frisk', Los Angeles Riots, Black Lives Matter, Black Girl Magic, and the Ferguson Unrest; all of these events and topics encompass black history, both its accomplishments and throes.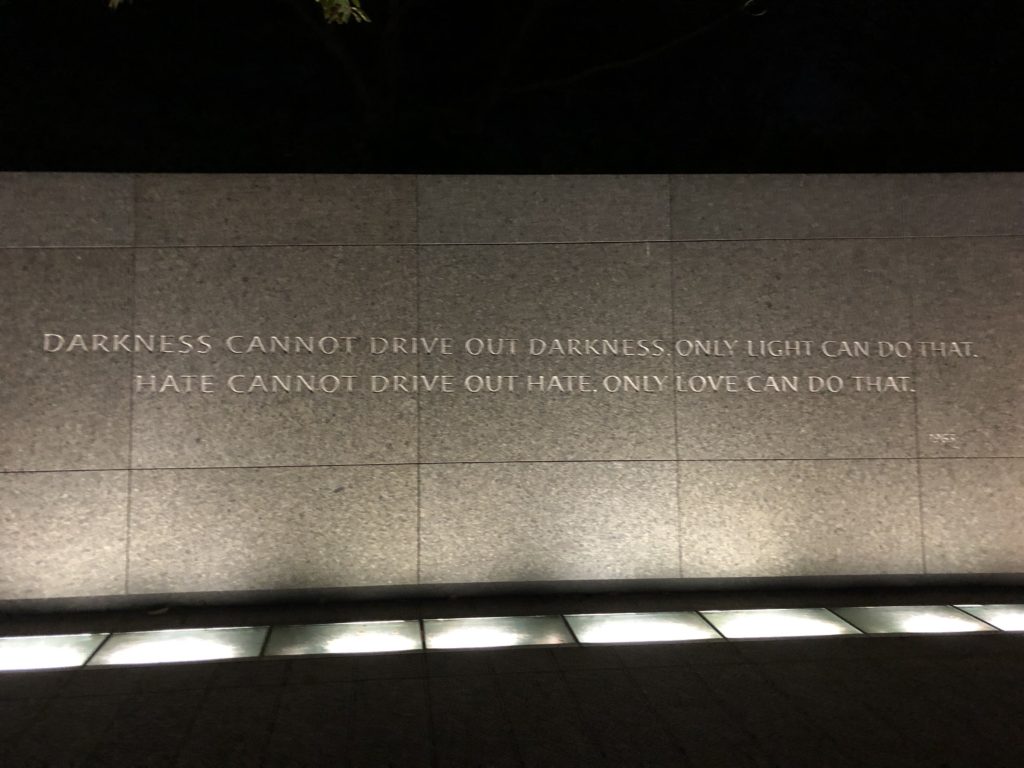 While it's a nice celebration to enjoy in February, Black History Month should serve as a time for all people to embrace black excellence and culture, but also to remind us that we have a long road ahead of us for the fight for equality. Dr. King and the Civil Rights Movement started this fight and achieved passage of Civil Rights Act and Voting Rights Act. It's up to American citizens, not just African Americans, but all Americans, to finish what the first civil rights activists started. By opening dialogue, by overcoming the discomfort, and by approaching the discussion of race and racism with good intentions, the forces of oppression and bigotry can be beaten back. Information and facts are the tools that are used to fight lies and emotional manipulation. Though the past plays a role in defining what the identity is of any people is, it does not mean that they carry historical baggage. Rather, the experiences and struggles of the past help forge the path of a better and brighter future.
It is then, and only then, that Black History Month, or Asian Pacific American Heritage Month, or Jewish American Heritage Month, can be accepted as American history, and not just the history of their respective groups. Perhaps, this author speculates and hopes, it will be then that the equality that is sought after will be achieved,  ushering in a new era of understanding and outreach. Black history is now. And it's up to us to change history for the better.         
———————————————————————-
*The views and opinions expressed in this article are those of the author and do not necessarily reflect the official policy or position of Rampagewired or Hyman Brand Hebrew Academy*